Simple Steps To Sexting Like A Pro [With Examples]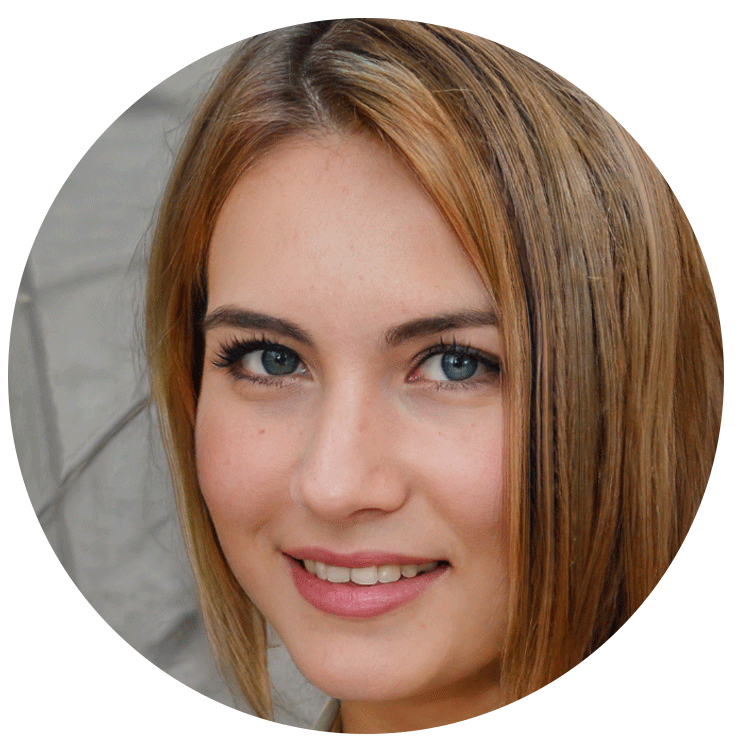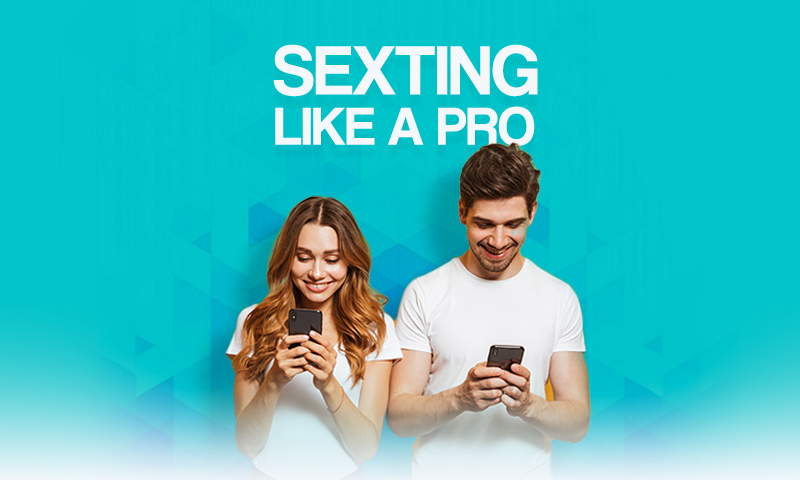 Disclosure: When you sign up through links on our site, we may receive a referral commission from partners. For more, see our

advertiser disclosure

page.
Advertiser Disclosure
SextFriend is a free resource that provides valuable content, website comparisons, and reviews. We advertise on our website to help support and deliver well-research articles.
We want to be completely transparent with the way we do business. In order to help keep SextFriend 100% free, we may receive a small commission from many offers listed on this site.
Compensation and commission may impact the order in which information and partners are displayed on the website. (For example, the order in which they appear on certain pages) Many of the sexting and dating products we recommend pay us a referral fee for sending them, potential new members. This means that if you click on a certain link on SextFriend and enter your personal information (for example, name, email, address, or phone number) We may receive a referral commission. While we work hard on our research, we do not provide a complete listing of every available sexting or dating site in the marketplace. Of course, we also review websites that don't pay us anything. If we see a site that we like with great features and user experience we will let you know it regardless of compensation.
Read More
Do you know how to sext? Maybe you are just getting back into the dating scene, or maybe you have been living under a technological rock for the past decade, but if you don't know about the intimacies of the "Sexting" game you might be missing out on some good old-fashioned adult fun and some good free sexting sites. The new form of personal communication via the phone or the computer through text messages quickly took over the world with its invention. Very few people can say that they even talk to their friends and family with a phone call today – it's all about the messaging.
QUIZ: What's Your Sexting Style?
For adults, texting is a great way to send quick messages without having to be on the phone constantly. It keeps things quick and simple and is the preferred way to contact almost anyone. As with most adult activity, there is always the potential for things to get a little steamy between two people that have a romantic link. That's where sexting comes in. If you aren't sure what is involved in sexting, how to do it right, or even the rules if there are any, then look no further for an all-inclusive look at how to sext.
Top sexting examples:
So what is sexting?
Simply put, sexting is any type of digital message that has a provocative or erotic nature. This can include simple word texts, sending a racy photo or sharing a video. Sexting has become the new form of writing a sexy love letter, only it's immediate, interactive and much faster than snail mail.
Who's sexting who?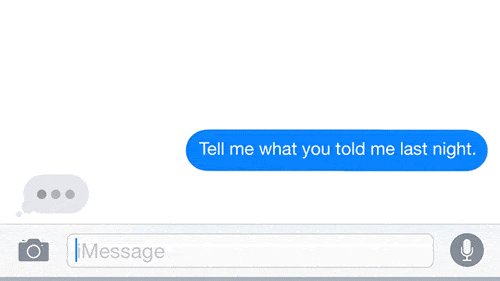 The legal stance is that sexting is only to be done by adults. This means that if you are on a dating app, a sexting forum like SextChat or just talking to a new friend, that both parties should be over the age of 18 and the activity should be consensual. That being said, Cosmopolitan reports that over 60% of adults admit to sexting with either a romantic partner or a stranger.
The largest group of activity seems to be in the 18-24 range but that doesn't mean that any age group is exempt. For many, the largest concern is that underage users are getting into the habit of sexting way too early. For parents, keeping an eye on your child's internet and texting activity is a good way to keep them safe and accountable.
The rules on how to sext
As far as the content of your text chats, the sky is really the limit, but there are a few simple guidelines to follow just to be on the safe and non-creepy side of sexting.
Nude or Not? This can be a big decision to make if you are new to sexting or you are talking to a newer partner. It can feel like a huge risk to put yourself out there, literally, by sending a nude photo. Our best advice is to never share a picture that shows your face or any obvious identifying marks like scars or tattoos. Maintaining a little bit of anonymity is the best way to start feeling more secure about sending out a racy picture.
Consent – It's never a good idea to photobomb someone with a nude pic if they aren't ready for it. It can be a huge turn-off and get you into trouble that you don't want. Always ask if sending a photo is ok or even wanted before you jump in.
Be Direct – The nature of texting itself can leave a huge gap for interpretation. Be very clear about your flirting intentions. If you are texting with someone for the first time, let them know what you are looking for whether it just be harmless and anonymous fun, a hookup or a more significant relationship. Don't waste your time if you are not both on the same page, things could get uncomfortable in a hurry.
If you are texting with a new romantic interest, don't start with the erotic banter until you have been on a few dates. Feel your partner out and see where they are. Coming on too strong or too early with the sexting or nude photos can turn things in the wrong direction fast.
Best sexting advice for newbies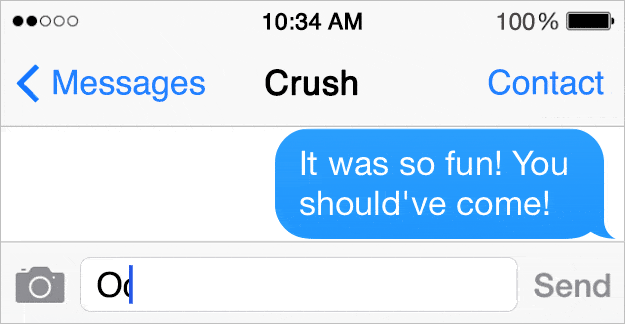 Dive in! Enjoy yourself and see where the flirty and dirty chat can lead. Sexting and erotic flirting is a natural and healthy adult activity, so forget your shyness or embarrassment and get right in there. Explore your nasty side, talk about your fantasies, different sexy situations that you would like to try and even some of your deepest desires.
What are the benefits of sexting?
For most people, sexting with a partner or a stranger is a specific kind of erotic entertainment. Not only can it relieve stress and allow you to open your sexual appetites to new flavors, but it can also be a healthy way of communicating with your partner. For single sexters, a hot and sexy session with a stranger can be just the confidence booster and ego tweaker that you may need. For couples, sexting can be a great way to keep a relationship hot and fresh especially for those that are living long distance.
How to keep safe when sexting strangers
The internet can be a scary place full of predators. You should always be concerned with your own safety, privacy, and security when you are doing anything online, especially when learning how to sext. Because of the erotic nature of sexting, things can get hot and heavy pretty quickly, and it's important to remember that once it's posted online, it is on the great web forever. Take some of these tips into account before you start sexting to help keep your content safer and you feeling more comfortable.
Stay anonymous and do not hand out your personal information,  unless you are willing to disclose your real identity. I always recommend using apps like WhatsApp to send secure private messages.
There are multiple other apps and websites that help you sext undetected, make sure to tell your sexting partner to also download the app if you want to increase safety.
1. Never share your personal information on a public forum
 Your address, your work or personal information, and your phone number should always be kept confidential. There are too many ways for anyone online to locate you when you don't necessarily want to be found. Be very careful about what you reveal to anyone on a social media platform.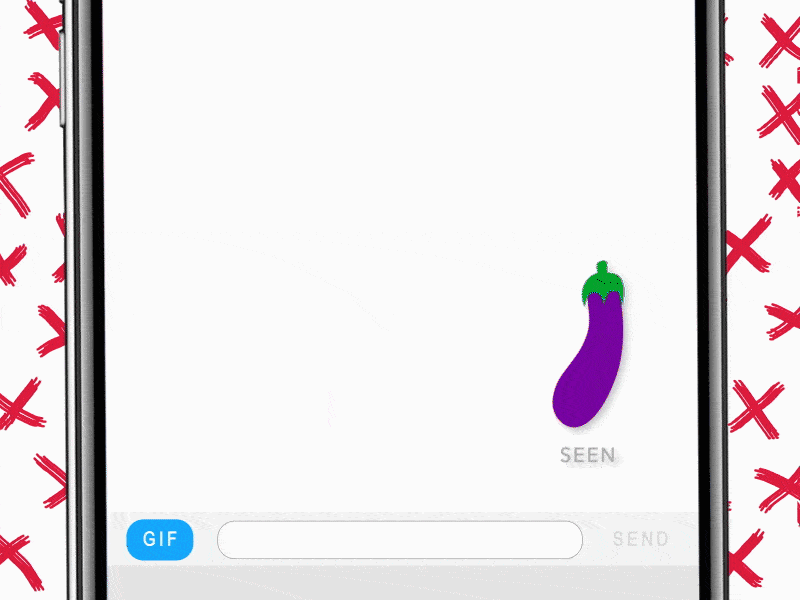 Before you start sending messages and attempting to be sexy over texting, make sure you fully understand the emoji code. Sexting emojis are the key to hot steamy messaging, but only when done properly. Follow this guide to understand the rules of using emojis in your sext game.
RELATED: 8 emojis you should always use when sexting
3. Faceless nudes are always best
If you are concerned about someone sharing your photo or ending up somewhere that could be potentially embarrassing, stick to the rule of never showing your face or identifying marks in your photos. If someone is insisting that you share your face, it's probably a good idea to end the contract and not get sucked in.
4. Don't drink and sext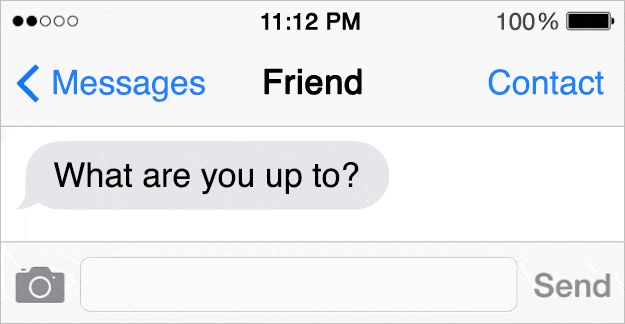 This is the golden rule of alcohol consumption. When your judgment is impaired by alcohol you should never cold call your ex, text anyone important or start a texting conversation, no matter how good of an idea it may seem like at the time. Avoid any next-day shame and keep your phone in your pocket when you are out for a pint.
5. Delete, delete, delete
Once you have sent out a nude photo or video it's a good idea to get it out of your phone or computer. Delete the file so that you can avoid any awkward situations down the line. You don't want to open your phone in mixed company and have the last nude photo you took pop up. If you really want to save some of your better photos you should create a private file to store them in safely.
6. Remove metadata
Even though it's just a photograph it still carries an automated personal link from your device. This can lead to anyone finding out about your personal information without your consent or knowledge. When you are sending a photo, go to the Property Settings and then click on "Details". There should be an icon that will allow you to remove the EXIF metadata from your photo making it an anonymous attachment.
7. Don't sext at work
This seems like a simple rule, but you would be surprised at the amount of sexting activity that happens at the office. If you are using a company phone, sexting is never a good idea. Your company can monitor all of your activity easily that could lead you into an uncomfortable conversation with your boss or even get you terminated. Even when you are using your own personal phone for sexting, if you are connected to your office wifi, you are still at risk for your activity being watched.
8. Use a secure device
With the convenience of being able to sync many of your devices together, it's easy to forget that certain content may show up in a place where you are not. If you are using your phone when you are out and happen to be sexting, you may not realize that the content is likely also being sent to your tablet at home where anyone may see it. When sexting makes sure that you are using an individual security device so you can avoid anyone else seeing your activity by chance.
9. Use remote control vibrators
Brands like lovense make app-controlled vibrators that let you have long-distance foreplay with partners.   After you make your girl horny with dirty sexts you can whip out the Lovense app and tease and please her pussy, making her cum from anywhere on the planet. Check out this website for a nice list of the best remote control vibrators to use
How to be a fantastic sexter
The whole point of sexting is to attract some sexy attention from your crush or partner. If you don't know what you are doing your messages can fall flat and things can go wrong quickly. We all know that men and women are very different in the things that they find sexy and attractive and sexting is no different.
Sexting for women.
Let's face it ladies, men are pretty easy. When it comes right down to it, nudity will always grab a guy's attention. This doesn't mean that you have to start out with a full-body boudoir shot to get them going, but a little boob action is never going to go to waste. For most men, even a sexy cleavage shot is plenty to get them hooked for the long run. Men are visual creatures so sending a sexy pic is the quickest way to get your boy crush interested.
When you are sexting your guy, try to use really descriptive language. They want to be able to visualize what you are talking about. Let them know what you want to do to them or what you want them to do to you, or both. Using vivid words like "wet," "hard," and specific body part names is a great way to get them drooling. Share your fantasies in detail and let them know about your sex dreams, especially if they were in them.
With men, it is all about the details and the picture that you can paint for them. You can take this as far as your imagination will stretch and have a great time exploring your most erotic and dirty impulses. As a bonus, you can also send clips of porn to your guy and let him know that you want him to do the same things to you. For more information on how to sext for ladies, you can check out this book.
Sexting for men
The most important piece of advice for men who are learning how to sext is to take it slow. Too much erotica too soon will likely be a huge turn off for many women. The ladies like to be schmoozed at least a bit before they feel comfortable jumping in headfirst. Just like actual sex, the foreplay is the key. You want a woman to warm up to your flirting and let it escalate naturally without a lot of pressure.
Compliment your girl crush and make her feel like she is the sexiest thing you have ever seen or known. Taking your time to build up a good rapport is worth the time that you are investing. The more comfortable and confident you can make a woman feel, the more she will be willing and eager to share her most intimate and sexy secrets and fantasies with you.
Try to concentrate more on what you can do for them instead of what they can do for you. No woman wants to feel like she is only there to service and pleasure you. Concentrate on her pleasure and you will be sure to get things going in a better direction. Once things start to get hot, feel free to be vivid and descriptive. Women like to feel your excitement and passion for them so don't be shy.
Give sexting a try
A healthy sexual appetite and amazing sexting encounters is a very normal part of adult life. If you are new to sexting, you may feel a bit uncomfortable or shy at first and that is ok too. Eventually, you can work on building up your own confidence and start having more erotic fun when you are ready.
There are plenty of people out there that are looking for an infinite number of things. The sky is really the limit. If you are direct and open about what you are looking for it shouldn't take long to find a great sexting partner that is into the same things as you are.
Always keep your own safety and private security in mind when you are online in any capacity, but especially when you are exchanging erotic or provocative content. Make sure that you are following all of the best safety guidelines to keep your phone, tablet or computer safe from hackers getting at any of your info or text messages. Most importantly, just try to have some fun when learning how to sext. Explore your darker, dirtier side that rarely gets to come out in such a freeing and erotic way. You never know where your fantasies could lead you.