Featured In

Find a Sexting Buddy in Minutes
The days of swiping are over, SextFriend is the easies and most reliable way to find a sexting buddy near you.  SexFriend is a  sexting and nude chat website that helps you narrow down the perfect local sexting buddy fast and easy. With SextFriend, you can meet online users ready to chat with you. No need to rely on third party applications for erotic conversations. Simply use out adult erotic chat section a choose a chat host you want to talk to. 
Unlimited Free Sexting 
SextFriend is 100% free, and anyone can search online members. Unlike popular social media sites like Snapchat, Kik, or Facebook, SextFriend allows users to post and send explicit content to other users. Sext on using your phone and start chatting today. Want to take it to the next level? Become a premium member and get access to more features. Use the adult chat room feature to see videos of online live users.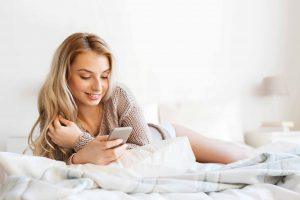 There is something so hot about sexting hot girls on Snapchat. You can follow your favorite performer and see her daily routine. It's like a peephole where you can see their playful side. Here are the top 10 pornstars to sext on Snapchat. [RELATED: Snapchat Sexting Usernames You Can Add Free] Bailey Bae…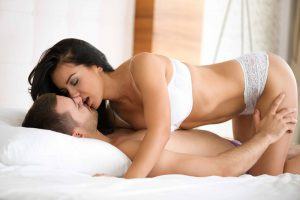 Let's be real, we all love sex. If anyone says otherwise, they're a pathological liar and you should stay far away from them. In the climax of the digital age, fulfilling your sexual fantasies and desires has never become easier. Whatever you're into, there's probably a massive level of stimulating content for you to sift…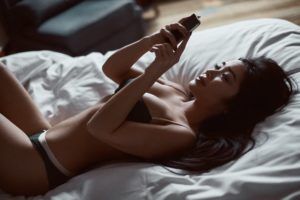 Are you looking for a sexting website or app that will let you sext with other people? If you love to text and you have no preference to anonymity, there are plenty of sites out there. However, they're not all created equal. Some cost money, while others provide a free trial. Sexting websites have been…
What is Sexting?
Sexting is the act of sending explicit/nude photo to another person, usually done via a mobile smartphone, SMS, or an in-app mobile sexting application. Sexting involves sending arousing messages to a sexting buddy. Online sexting is considered the perfect foreplay before a physical sexual encounter with a new romance or having sex with your partner.
SextFriend is a fun, simple, and easy way to send anonymous messages to people near you and complete strangers around the world. Use the sextfriend app to send 100% free and secure messages without having to use your phone number or real identity. Sign up to free to find a local sexting buddy minutes! No credit card required. 
How To Sext The Right Way
1. Warm Things Up
We recommend warming ting up before you start sending dick picks. What makes sexting exciting is the teasing process. Start by sending some hot messages that will take steam up the mind. Make sure the other person has a chance to imagine fantasies before you send your first sexy photo.
2. Don't Show Your Face
If you haven't met the person you are sexting  we recommend keeping your face hidden. Explicit photos can get leaked and come back to hurt you if you show your face in every shot. You can always use Snapchat if yo want a safe way to keep your photos private. Once you can trust the person you are sexting you can start sending face photos knowing you wont het leaked.
3. Be Yourself
Being yourself is the best way to get people to open up to you. You should never send text messages or photos that you are not comfortable sending or that you would typically not send to people. Make sure you always start slow and get to know your sexting partner. Being comfortable with each other will make your sexting experience a lot more memorable and fun.
4. Be Creative
You don't have to say crazy things to impress anyone but try to be creative. Make your sexting interesting by adding sexting emojis in your photos. You sexting buddy will appreciate your sexting game if you put a little work into making it fun and exciting. Don't be selfish, sexting is about give and take and will only get better as your messages get hotter.
5. Send Videos
Vides are the best way to communicate a story. Everyone has a smartphone now days which means there is no excuse to only send photo messages to your sexting buddy. Use your phone to take videos and edit them using a video editing app or snapchat to make the videos more fun.  Using videos is one of the best ways to build up your foreplay and get your sexting buddy hot for you.
When you send sexting videos you have to take it slow. Start by sending your partner a video of you touching yourself with your clothes on. You are basically shooting a soft-porn video of yourself until tings get a little more interesting.
Why others Use The SextFriend App?
Sext Fiend is the #1 app to sext real people who want to spice up their night. SextFriend helps you find local people who share the same love of texting explicit dirty photos and sexting dirty messages. If you have ever use Snapchat of Kik for sexting, you know how fun it can be to find the right sexting buddy. No matter who you are or where you live, sext messaging is shared experience that can bring people together.
Find a Local Sexting Partner
Let's be real, sexting with someone real and local is much better than a random catfish. We can help you find local friends so you don't have to spend lonely nights. Share group or 1 on 1 messaging. We take pride in bringing you a community of like-minded people who want to find a hookup partner. We feel confident that we can help you find what you are looking for. Sure, there are other local sexting websites out there, but give us a fair shot before you go looking for sites.
WE'LL HELP YOU FIND A SEXT FRIEND
SextFriend has advanced matching technology allows you to find a local member that wants to send sacred naughty messages. SextFriend is a sexting website. with the best network of horny local member. Make a profile and find the perfect sexting partner. 
I can't even think of ending my night without sexting one of these girls. SextFriend helps me find Someone to send dirty messages and naughty pics.
Sexting has become one of my favorite daily activities. I use SextFriend to find a local girl for sexting.  
I can honestly say that this is the first time I found a legit website to sext with cute girls. I recommend Sext friends to any one who enjoys sending and receiving naked photos.