Make Money Sexting: Make $5,000/ Month (Guide)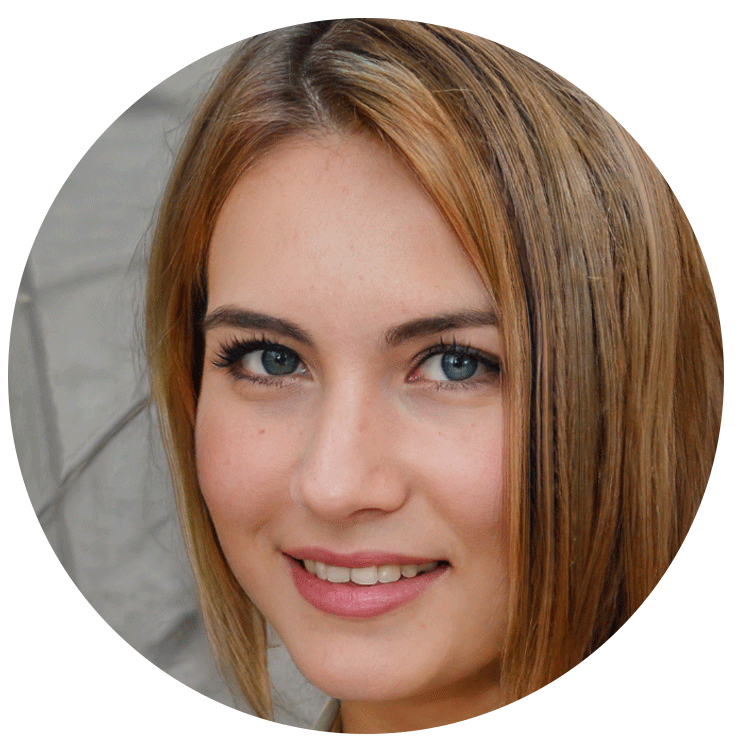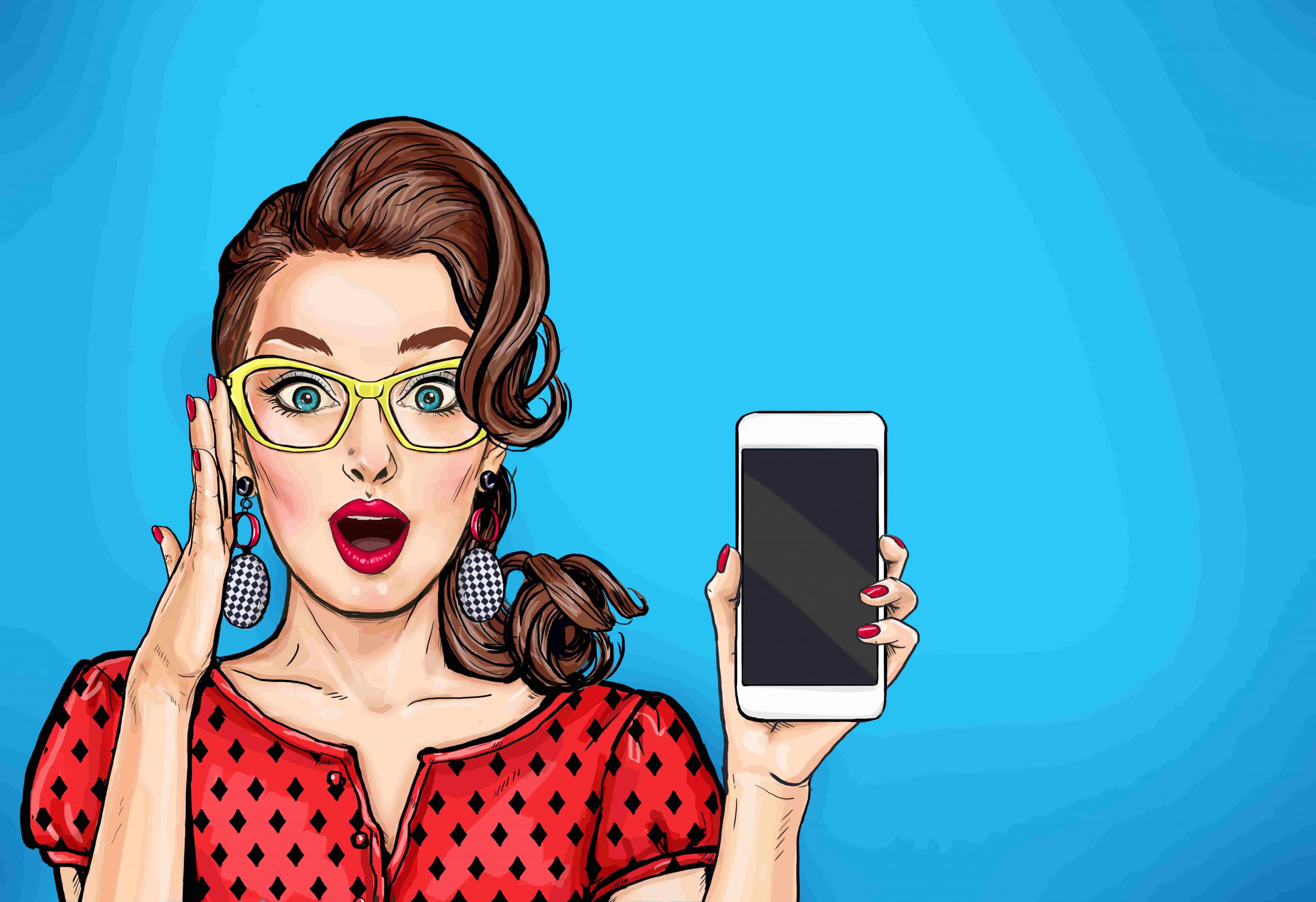 Disclosure: When you sign up through links on our site, we may receive a referral commission from partners. For more, see our

advertiser disclosure

page.
Advertiser Disclosure
SextFriend is a free resource that provides valuable content, website comparisons, and reviews. We advertise on our website to help support and deliver well-research articles.
We want to be completely transparent with the way we do business. In order to help keep SextFriend 100% free, we may receive a small commission from many offers listed on this site.
Compensation and commission may impact the order in which information and partners are displayed on the website. (For example, the order in which they appear on certain pages) Many of the sexting and dating products we recommend pay us a referral fee for sending them, potential new members. This means that if you click on a certain link on SextFriend and enter your personal information (for example, name, email, address, or phone number) We may receive a referral commission. While we work hard on our research, we do not provide a complete listing of every available sexting or dating site in the marketplace. Of course, we also review websites that don't pay us anything. If we see a site that we like with great features and user experience we will let you know it regardless of compensation.
Read More
What is sexting and how can I make money?
What is sexting?
We're pretty certain you already know what sexting is, but if you don't already know, sexting simply means texting explicit sexual content. Sexting involves creating hot, streamy fantasies with your wordplay and often includes nude photo sharing on your device or Snapchat. Sexting has become incredibly popular over the years as cell phones have advanced, and sex chat rooms have been around for decades. This popular form of sexual entertainment isn't going away anytime soon.
Top OnlyFans models and creators
What is the sexting industry?
With such a secure place in popular culture, it's no wonder people have found a way to make a monetary success of sexting. Professional sexting is now a valid form of work that is incredibly convenient since you can do it from the comfort of your home. There are tons of websites that hire women who are looking to get into the industry and start making money.
RELATED: Make money selling premium Snapchats
You can get paid to sext by using a company that is strictly for sexting, or you can utilize sexting as an addition to your webcam. You can also branch out once you get started as a professional sexter by selling nudes, foot pictures, and working as a sex chat operator. There are limitless ways to make money online with just your creativity and sexuality.
What are the requirements?
In order to work as a professional sexter, you have to be at least 18 years old. There is absolutely no way around this requirement and you will be asked to prove your age if you work with any companies. While it's not strictly a requirement, using a higher-end camera will automatically put you at a higher level than your competition. If you choose to add sext or chat to a webcam, a high-end camera will earn you a lot more customers. Lastly, you will need a mobile phone in order to text your clients.
Where to go
There are several companies and websites where you can market yourself or that will hire you to sext, sell nudes, or do phone chat. We will provide a comprehensive list of the best companies out there.
If any of this sounds interesting to you, read ahead to learn exactly how you can make money sexting, what companies to use, how to market yourself and get some helpful advice.
How to make money sexting
Sexting/chat
In its simplest form, making money with sexting involves sending explicit, sensual text messages to clients with the goal of getting them off. This is a less intense way to start out since you don't have to use your voice or image to get started.
The best and safest way to do this is by working with a company. Working with a company benefits you because they often provide online training so that you can get your skills up to par. Companies will usually expect you to fulfill a minimum text message requirement per month. Another reason why it's great to work with a company is that they often act as a middleman between you and the client. This means your number stays private, and text messages are sent to a third-party software system. This ensures your safety so that you can be comfortable.
The next level of professional sexting is combining it with a webcam service. If you're interested in working as a cam girl, or already do, it's smart to have your clients pay to interact with you via chat. Many cam websites require that users pay the girl in tokens in order to enter her private messaging platform.
Selling nudes/feet
Selling your nudes or pictures of your feet is another way to enhance your sexting and make more money than just using words. There are several websites that you can use to sell your content. On these websites, you'll be able to sell premium content for a set price or subscription to make extra cash.
You can choose to release nudes daily or a few times a week but it's best to stay on a consistent schedule. The number one complaint from customers is not getting enough pictures or wondering when the next picture will come out. Keeping your subscribers is extremely important for your business so make sure to do your best to post regularly.
Phone sex/chat
Working as a phone chat operator is another way to add some extra money to your bank account. Sex chat is a happy medium between sexting and webcamming. Your voice is revealed, but your image is still totally private.
Working as a phone sex operator means you'll have to be quick on your feet as you'll be talking in real-time to a client over the phone. Your job will be to guide him through whatever fantasy turns him on. If you've got any acting skills, this job will definitely suit you.
Just like sexting, there are several companies that you can apply to work as an adult chat operator. They usually require a quick audition so that they can test your voice.
Websites to Make Money
Read ahead to learn about companies you can work with to find sexting jobs, chat jobs or sell nudes.
Sexting Sources
---
Onlyfans is a reliable platform that allows you to show a feed of current and past photos to paid members. This of this site as the adult premium Snapchat.
Reliable and trustworthy website
Great user experience and design
On-time payments and payouts
Works great on mobile and desktop
---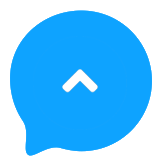 Onlyfans is a website for selling nudes, but it can also be used as a place for sexting people and make money by selling monthly memberships. I like Onlyfans becuase the give you the option to add photos to a feed that your paid followers can access at a later time.
---
When you register for Arousr you will be able to use the site to chat, sext, and video call members. Registration is easy but spots are limited.
Includes phone sex, video, chat options
Make your own hours and schedule
Works with a token-based system
Great experience on mobile devices
---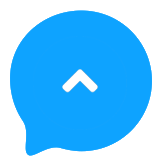 This company provides a platform for girls who want to sell pictures, videos, phone chat, sexting, and video chat. In order to get hired, you'll need to provide pictures of your face and body as well as proof that these pictures are of you. You'll also need to make a couple of videos to sell your services to potential customers.
Arouser pays $0.20 per text message if you're strictly sexting. Customers will initiate the conversation with you and the first ten minutes are free. If you can keep them texting past 10 minutes, you can switch to a premium mode where you start making some money. If you can average 5 texts per minute, that's a dollar a minute which isn't half bad. If you can work up to five 60-minute conversations, that puts you at about $100 for only 5 hours of work. As you can see, this is a real way to make some solid pocket money. Fast texting skills will be your best friend.
If you're comfortable with voice chat you can make $0.70 per minute which is great, considering how quickly phone calls can go by. If you're willing to do both voice and sexting, your chances of making money are that much better.
You'll also earn money when customers choose to tip you. The amounts on tips will vary and Arousr will take 50% of these earnings which is the downside.
Arousr pays you every Monday using a direct deposit. Getting paid weekly is definitely the icing on the cake in this situation.
Just make sure you're logging into your account at least once a month so that your account stays active.

---
Sextpanther is the sexting hub for anyone that wants to make money sending nudes. Registration is fast and easy.
Includes phone sex and sexting options
You can sell nudes and selfies
Tipping options avaliable
Works with a token-based system
---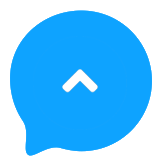 SextPanther is a website where you are provided with a private phone number so that you can interact with clients safely. You'll be able to charge your customers for texts, calls, and pictures. This company allows you to connect your private number to your personal phone number so that messages from clients get directed to you without them ever knowing your real phone number. You'll also be able to accept tips through your phone making this a convenient website to work with.
SextPanther pays models based on the following system:
55% – 65% for texts, pictures, and videos
75% – 82.5% for phone calls
80% – 88% for tips
Models will get paid by direct deposit twice a month. In order to get paid, you must make at least $50 otherwise your earnings will roll over into the next pay period.
SextPanther has some specific requirements for the models they hire. First, you must be located in the United States or in Canada. This ensures that the models are able to use a US mobile carrier. Second, you have to have a decent social media following. Having a following will make sure you bring traffic to your page. If you don't have a large social media following, they'll look to see if have you experience on other respected sexting websites. Lastly, you are required to consistently engage and interact with your customer base.

---
This website focuses on providing a place where models can sell nudes and sext users. Try ExtraLunchMonay and make some extra cash now.
Allows you to link to your cam profile
SMS Capabilities and sexting options
Display videos and photos
Multiple payment options
---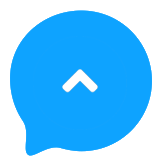 ExtraLunchMoney is an online platform for customers to buy pictures and services directly from the creators of adult content. As a seller, you'll be able to choose exactly what services you want to sell and what your prices are. If you're only interested in sexting, you can list your profile under their texting services. ELM will then provide you and the buyer with a phone number so that your personal information is kept private.
Sellers on this site can set what they charge for sexting and any other jobs they wish to do. As a seller, you will receive a payment in credit form. One credit is equal to $0.60 and you will keep the full amount. When a job is completed, credits will be transferred to your account and you will then be able to transfer the monetary amount through Paxum, bank transfer, check, or wire transfer. Payments are made weekly. For Paxum, a minimum of 40 credits are required for payout, and for bank transfer, a minimum of 105 credits are required.
You can get as creative as you want to be with this website. The only requirements are that you are 18 years of age and that you own the content that you create. This is primarily a place for independent, adult models and artists to offer their own content.
Nude Selling Sources
---
Onlyfans is a reliable platform that allows you to show a feed of current and past photos to paid members. This of this site as the adult premium Snapchat.
Reliable and trustworthy website
Great user experience and design
On-time payments and payouts
Works great on mobile and desktop
---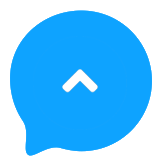 Onlyfans is a platform where you can consolidate your business and sell nudes, videos and any other services you'd like to offer. Your customers will pay a subscription fee in order to see your exclusive content. This is a great website to utilize since they make sure your personal information is kept secure.
You'll start by setting your subscription price between five and fifty dollars. The more subscriptions you gain, the more money you earn. Sellers earn 80% of their earnings and are paid 5-7 business days after payout requests.

---
ManyVids is perhaps one of the most popular places to sell your clips and nudes. They have an awesome website with a beautiful interface.
Ability to sell home-made short clips
Fetish and live show options
Option for tipping and fan clubs
Great website design and fast payments
---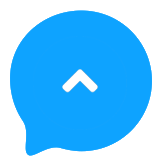 ManyVids is a website that has created a convenient platform for adult content creators to sell their pictures and videos. In order to sell on this website, you'll have to apply by creating a free account and completing the simple application process.
Sellers make 90% of their earnings and payment is made through direct deposit, Paxum, Cosmo or by check. This website focuses on creating a space where people of all walks of life are welcome to sell their content so the only requirements are that you are of age and that you can verify your identity.
Phone Sex Sources
---
iWantPhone is a subsidiary of iWantClip empire. The site focuses on phone sex and erotic phone chat with options to sell clips.
Have phone sex with verified users
High payouts and multiple payment forms
Big userbase with real members
A trusted website with great reviews
---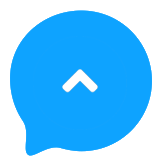 iWantPhone is a website for chat operators to create an online store and sell phone chat. You'll be asked to post five pieces of content in your store such as an audio clip or photos for buyers to check out. Once your store is approved you'll be able to start your business and sell what you choose to offer customers. You will receive 100% of any custom content you create, 80% of your tips and 60% of your standard content. Minimum payout is between $25-$50 depending on if you get paid daily, weekly or monthly. You are in full control of your prices.
---
TalkToMe is another option that will allow you to make real money selling fliting with people over the phone. They have been around for some time and can be trusted.
Option to do nude Skype shows
Paid voice memos and sexy messages
Phone sex is secure and encrypted
Secure and fast registration
---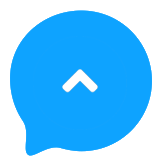 TalktoMe is a website that caters specifically to people who want to find audio chat and video chat jobs. Chat operators can set their talk-per-minute price and they will keep 35% of their earnings. This company doesn't have as high of a commission rate as other similar companies but it's pretty easy to sign up and get started. the requirements are fairly simple. All you need to do is create a profile describing yourself and your interests and you're ready to go.
---
Niteflirt is one of the oldest sites that are geared towards phone chat and phone sex. This is a great source for making money online.
24/7 support and customer service
Big user base with lots of members
Trusted website with real members
Multiple payments options
---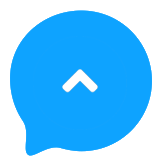 Niteflirt is a company that lets you create an online business to sell phone sex. If you want to work as a chat operator this is a great place to start because this company provides you with business tools to help you grow your business. To sign up all you need to do is fill out a questionnaire, provide your credit card information to verify age, and tell them what kind of services you want to provide. You will earn a 30% commission on this site and payments are monthly.
Making a bio: most websites that you work with will require you to make a profile. Put a solid effort into this and make sure to fill out every aspect of your profile. Make your services and pricing very clear for the customer so that there's no confusion. You'll also want to have a great selection of photos that you use to promote yourself.
Make a Snapchat account: Snapchat is a quick and easy way to seduce potential customers. You can post about your daily life and let your fans get to know you a little better. You can then pull from your fan base on this platform and have them subscribe to your services on other websites.
Use Instagram and Twitter: like Snapchat, you can use Instagram and Twitter to build a fan base and promote yourself. Using hashtags like #sexting on any social media app is a fast, free way to market yourself to a wide audience. The more followers you gain on the app, the more potential customers you have to advertise to.
Find your niche: the best way to stand out in a sea of premium sexting and nudes is to find your niche. This means finding a specialty that makes you different from your competition. If you have certain features that stand out, you should heavily market them. This could mean large breasts, tattoos, BDSM, short hair, piercings, etc. Anything that makes you stand should be used in your favor to market yourself.
Utilize filter systems: a lot of websites will place categories or filter systems for users to search for specific girls. Make sure you use tags on your profile if they are available to increase your visibility. Use tags like, long hair, big booty, tattoos, brunette or anything that describes your look or specialty.
Resources for Success
If you love doing your own research before you start a new endeavor, you should check out Reddit for some real-life advice and experiences from other people looking for jobs in adult chat.
If you're interested in working as a professional sexter, you should visit r/sexting on the Reddit website or app. You can find a review on websites you may be wondering about, and see what people love or hate about these jobs.
You can also check out r/nudes if you want to post your nudes in a low-key setting and get some self-promotion going. There's also an active community in r/phonesex for you to see the ins and outs of working as an adult chat operator.
Quick Tips
Practice your craft: the key to success with any of these endeavors is to practice your craft. If you're interested in sexting, this means getting better at typing since the more texts you exchange, to more money you make. You'll also want to work on your dirty talk. This goes for phone chat as well. Make sure you know the lingo like the back of your hand so that you can be quick on your feet. If you're selling nudes, practice your poses and find what's most flattering for you. using a high-quality camera is a huge plus.
Choose a stage name: make sure you choose an alternative name to go by when you start working in sexting jobs. It's always a good idea to keep all of your personal information private and that includes your government name.
Set your price point: start doing some market research and see what kinds of prices people set for their services. There's a range of prices that people charge per text or per minute so find out what a good starting rate is. Remember not to start off too high if you're beginner, but don't undersell yourself.
Know your audience: you'll also want to research kinks and fetishes while you're at it. Your clients will be more likely to leave great reviews and become repeat customers if you can relate to their kinks and understand what turns them on.
Learn the etiquette: it's good practice to keep your conversations with your clients private. Build relationships of mutual respect by keeping their fantasies between the two of you. Along this line, make sure not to make fun of someone for revealing an unusual kink. As long as it's not harming anyone, no need to judge.
Safety: last but not least, make sure you always keep your personal information private, and never meet your clients in real life. Your safety is your number one priority. If you feel uncomfortable with anything at any time, you always have the power to shut down the conversation.
Final Thoughts
With this comprehensive guide, you can start searching for sexting jobs with more confidence. Start by looking at the sub Reddits that we mentioned above so that you can get a feel for the business.
Decide what direction you want to go in, whether it's sexting, phone chat or nudes. Then you can start looking at websites to work with that feel like a good fit for you.
As you practice your craft and get better at it, you'll be able to build your clientele and start making real money. Make sure to be patient and give yourself time–all businesses take a while to grow. If you work hard and stay consistent you'll be making money in no time.