65 Dirty Sexting Ideas to Increase Intimacy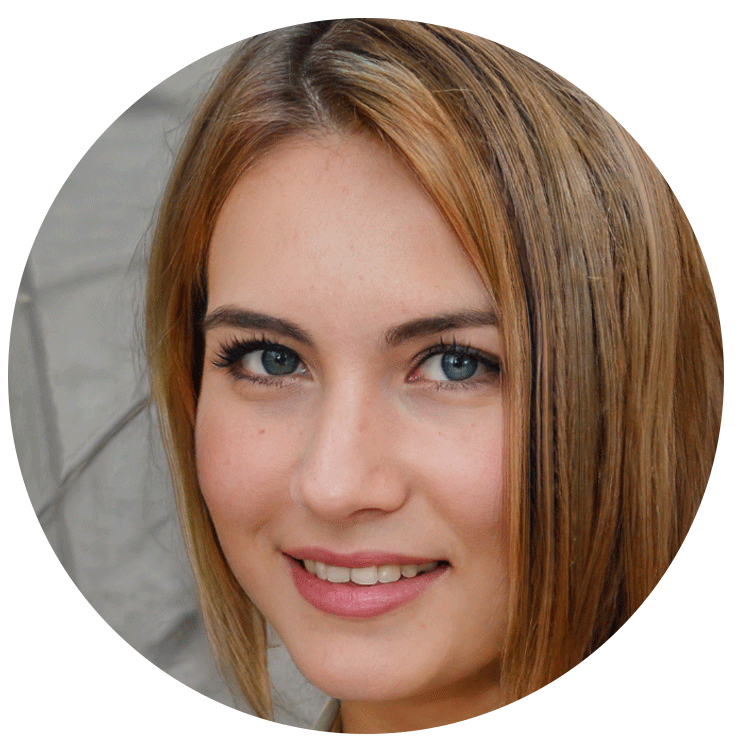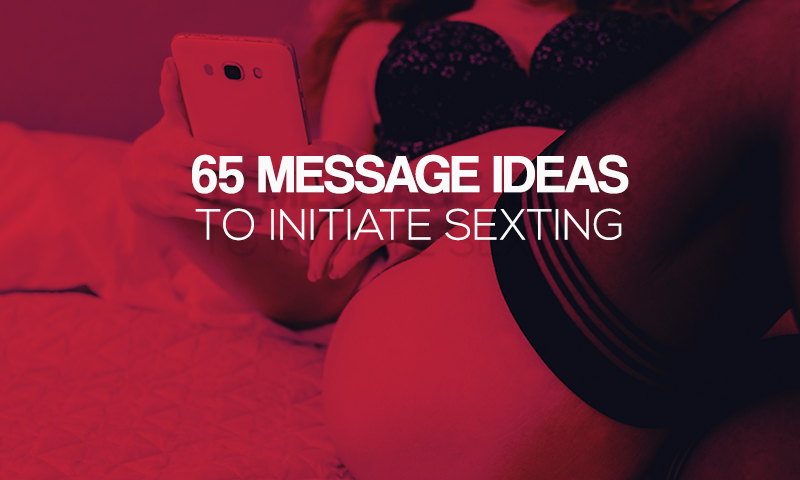 Disclosure: When you sign up through links on our site, we may receive a referral commission from partners. For more, see our

advertiser disclosure

page.
Advertiser Disclosure
SextFriend is a free resource that provides valuable content, website comparisons, and reviews. We advertise on our website to help support and deliver well-research articles.
We want to be completely transparent with the way we do business. In order to help keep SextFriend 100% free, we may receive a small commission from many offers listed on this site.
Compensation and commission may impact the order in which information and partners are displayed on the website. (For example, the order in which they appear on certain pages) Many of the sexting and dating products we recommend pay us a referral fee for sending them, potential new members. This means that if you click on a certain link on SextFriend and enter your personal information (for example, name, email, address, or phone number) We may receive a referral commission. While we work hard on our research, we do not provide a complete listing of every available sexting or dating site in the marketplace. Of course, we also review websites that don't pay us anything. If we see a site that we like with great features and user experience we will let you know it regardless of compensation.
Read More
Do you like surprising your love with a naughty message in the middle of the day? Or maybe you're looking for ideas to turn her on even if you're not in the same room. Well, it's time for you to take your sexting to the next level. These flirting messages will keep the spark burning as long as possible. However, coming up with sexy text messages requires a bit more thought and finesse. If you don't have enough ideas for naughty sexts, let's fire up those fingers.
QUIZ: What's your sexting style?
Sext Type: Teasing
I just got out of the shower. I wish you were here.
You're such a huge distraction; I've been thinking about you all day.
I'd like to see you for a few minutes. I've got a special surprise for you.
If you could read my mind, what do you think I'm doing?
What would you like us we try the next time we see each other?
Could you please help me put on this sunscreen? You'll also help me take off the bikini later.
Morning sexy, I wish you were here to give me a proper wakeup call!
If you could guess the color of my panties, then I'm all yours tonight.
Just figured out how your clothes would look all over my bedroom floor.
Hey babe! Just took a bath and I'm feeling restless. Where are you?
Just admit it, you can't get enough of me.
It looks hot today, so I decided to wear a low-cut top and a thong. What are you up to?
I'm running late today. I've spent way too long wondering whether I should wear this dress with a bra.
RECOMMENDED: Do's and don'ts of erotic sex chat
Sext Type: Requests
I'm having trouble unlocking my bra. Could you please come over and help me out?
I can't wait until later on…. I'm just sitting here unable to focus.
I'm craving you right now. It's so unfair that I have your taste on my tongue and you're not here.
I want to lick your sweet body until you scream and beg for more.
I want to memorize every inch of you.
Just come over. I'll treat you like a princess and give you everything you've been dreaming of.
I just cooked dinner. Now I want something sweet. Do you want to come over for dessert? Bring easy-to-remove clothing.
I have a naughty thought. It's too naughty to text it.
I feel like pleasuring myself when I think of you.
Could you please spare some energy after the gym? I have a workout for you.
If I was in your place now, what would you want me to do?
I'd invite you over, but I don't think I could control myself.
I'm just about to get into the shower. Maybe we could shower together tomorrow.
Hey babe, it's (current time) I'm so turned on …… want to help a girl out?
Hey, sexy, what is the agenda for tonight? I can't wait to see you.
Damn! My brain is all over the place today. I'd like you to grab my hair and push me against the couch.
Sext Type: Things You Fantasize About
I want to make out with you until we can't take it anymore.
I was just watching my TV, but then imagined how sexy you looked, and I had to take a little break to take care of business. It was hot!
There is this one thing I wanted to try… are you up to it?
Have you ever tried to swim without your swimsuit on? I've always wondered what that's like.
What is that one thing you'll do to me when I see you?
I just had 8 hours of sleep dreaming about you. I hope to see you and be under you this evening.
I wish you were here right now. I'd take off your panties with my teeth.
Can't wait to see you tonight! We're going to take it slow and hard.
The top three things I like about you: your eyes, waist, and your….. I think you know what I mean.
I want you to tease me tonight until I can't take it anymore.
I want to bend you over and punish you for being a naughty girl.
Sext Type: Past memories
I really miss the fun we had last time. I can't wait to kiss you later.
From the look on my face, anyone can tell what we got up to last night.
I've never felt like this before, you hit just the right spot.
I'd like you to do exactly what you did last time until I can't take any more.
I miss that feeling of you holding me so tight.
I can't stop thinking about you doing to me what you did last time.
I'm just thinking about last night. You made me so hot for you!
My mouth keeps watering, but I'm not thinking about the food.
You blew my mind. I hope next time we're together will be as amazing as our last time together.
Sext Type: Morning
Morning, Gorgeous! Here is a little inspiration to start your day…. (Send a sexy pic)
Morning babe, I had an amazing dream about you last night. Let's make it a reality.
I had a naughty dream last night. Guess what you were doing? Pulling my hair and spanking me.
Good morning to the woman who kept me up all night….I loved it.
Good morning, beautiful. It's just a few hours before the sexiest woman alive is back to my bed.
Morning Sexy, you're the hottest woman in the world who makes my world go around.
Good morning darling. I had to send you something sexy to cheer you up. (Send a hot pic)
I don't need coffee or tea. I just want a sexy text from my Boo to get me going in the morning.
Alert! The sexiest woman in the world has just woken up.
Sext type: Romantic
When you kiss me, I forget everything else and just melt.
What would you prefer down there? Shaved or trimmed? Brazilian wax?
I could stare at you all day. Every inch of your body is just perfect.
Tell me which part of your body like being touched most
I'm trying on new lingerie, but I need a second opinion. You want to help?
I had a naughty dream last night, and you were definitely there.
If you have no idea where to start, the above sexts are the perfect way to tease your partner and show him/her your wild side.