60 Freaky Messages That Will Turn Her on Instantly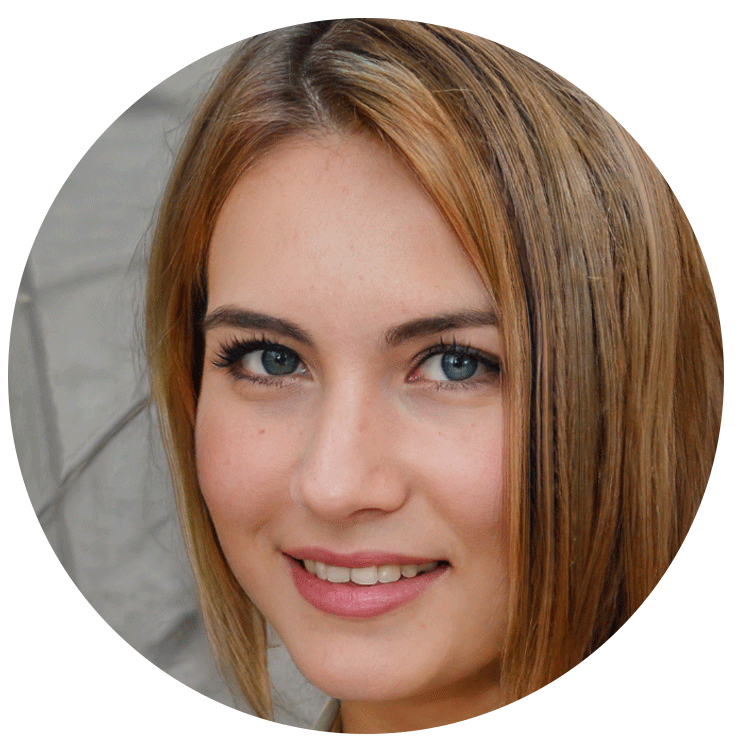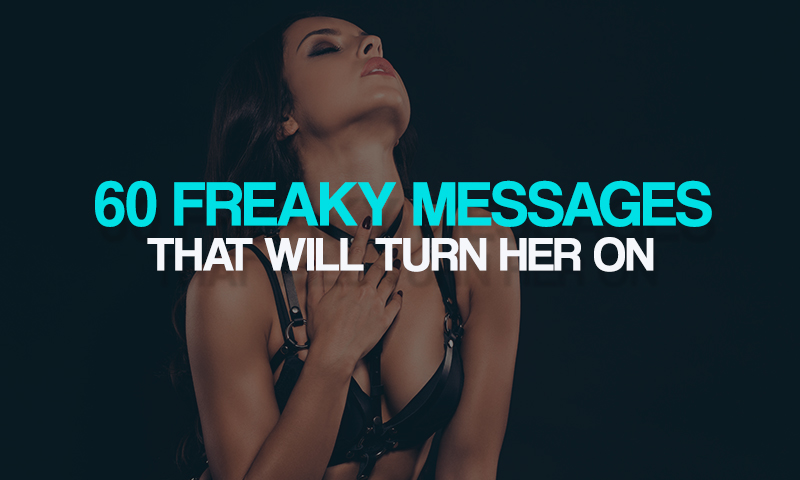 Disclosure: When you sign up through links on our site, we may receive a referral commission from partners. For more, see our

advertiser disclosure

page.
Advertiser Disclosure
SextFriend is a free resource that provides valuable content, website comparisons, and reviews. We advertise on our website to help support and deliver well-research articles.
We want to be completely transparent with the way we do business. In order to help keep SextFriend 100% free, we may receive a small commission from many offers listed on this site.
Compensation and commission may impact the order in which information and partners are displayed on the website. (For example, the order in which they appear on certain pages) Many of the sexting and dating products we recommend pay us a referral fee for sending them, potential new members. This means that if you click on a certain link on SextFriend and enter your personal information (for example, name, email, address, or phone number) We may receive a referral commission. While we work hard on our research, we do not provide a complete listing of every available sexting or dating site in the marketplace. Of course, we also review websites that don't pay us anything. If we see a site that we like with great features and user experience we will let you know it regardless of compensation.
Read More
Turning a girl on with messages on social media platforms is a cumbersome endeavor. Many end up sounding weird while trying to send freaky messages that will turn her on instantly.
In this article, we have put together sultry 60 freaky messages that will turn her on instantly. Hope you're ready to turn her on? A yes, right? Let's proceed.
Have you tried doing it but got the result you didn't desire? 
Have you been practicing it but right now you need new approaches?
Do you have a sext buddy to message tonight? (hint, on sextfriend.com you can find someone in under 15 minutes ready to sext)
Then, these freaky messages are for you.
Related Articles:
Sexting messages to send to your girlfriend
Sexting messages to send to your boyfriend
65 sexting ideas to initiate sexting
1. Just so I keep you informed; I am going to eat you out real good tonight.
2. I really can't take my eyes off those pictures you sent me. You have a sexy look.
3. Tonight will be all about no other person but you, my love. You don't have to do anything.
4. I'll make you, again, experience orgasm tonight – a kind of orgasm you've not experienced before. And it would be more than once.
5. I really can't wait to meet with you, so I can use my lips to rub around your neck.
6. I miss feeling that sexy curve of yours pressed against mine. But wait! Do I have curves?
7. Picture my head placed in between your legs, because that's where I'd place it later.
8. I've been patiently counting down the days until when I can have you in my bed again.
9. I get the best orgasm when I'm thinking about a sexy queen like you.
10. You alone have the most gorgeous ass – the most gorgeous ass I've ever seen in my life.
11. I want to listen to you moaning my name tonight.
12. You don't have the slightest idea how beautiful you really are.
13. Just so you know: I get really horny whenever I think about you.
14. Sexting does something, but it isn't enough. I just want to see your sexy, beautiful and gorgeous body in person.
15. I cannot wait to play with your sweet pussy again.
16. Kissing you alone makes me so so hard.
17. I'm only on my boxers, and I can't wait to have you here so I can get it off.
18. I want to have my tongue around your clit until you cum.
19. I don't know how you do it. How exactly do you get sexier every single day?
20. I want to know what you want me to do to you. Tell me in details, I really want to know.
21. I want you that sexy and perfect body of yours beneath me right now.
22. You see those tits of yours? They are the most delicious things I've ever tasted in my life.
23. I never knew what it is actually like to want and miss someone this badly.
24. I am going to begin your night with a refreshing massage and end it with something you wouldn't want to get out of — an orgasm.
25. I so much love the way you lay your hands on me.
26. You're really good with that tongue of yours.
27. I can't wait to have you suck my carrot.
28. If I had you right here with me, I would be eating you real good already.
29. You are no doubt the sexiest and prettiest woman in any room. Can we…
30. Right now, I desire to fuck you on the kitchen counter, on the couch and lastly, in bed.
31. Do you know what? It's up to you tonight, you can choose whatever position of your choice. It doesn't matter the one you want, I'll give it to you.
32. Do you want me to do something weird with you? I mean making you orgasm with my tongue, hands or cock?
33. You look so sexy when you are wet.
34. Can I wake up with oral? I know you'll agree to that, though.
35. I just wish I was right there with you right now. I can't wait to set my eyes on you again.
36. I'm putting on those tight new boxers which you bought for me.
37. I desperately need to have your tits in my mouth.
38. I want to smack that ass of yours, pull your beautiful hair, and slowly kiss your neck.
39. The second I set my eyes on you, I'm going to remove your clothes with just my teeth.
40. I just can't take off the thought of how good you felt the last thing I had sex with you.
41. I don't mind, I'd give anything to have sex with you right now.
42. I so much love the feel of your skin. It's really soft and perfect, too.
43. I just love how soft your ass is, I can't wait to get in there again. Tonight?
44. Even when you have clothes on, you still make me hard as a rock.
45. If I don't see your orgasm, I won't rest. That's what I'm interested in.
46. Baby, stay naked, I'll join you in 10 seconds. Start the count.
47. In the whole of this world, I can't be turned on by any other woman except you.
48. Let's act a play that'll be about one of your fantasies. Let's act it tonight.
49. I want to go deep inside you.
50. I hope you're fully prepared for multiple orgasms.
51. I am toughing myself right now. This is because I'm thinking about you.
52. I think I'm going to cum right now because of how much I've been thinking about you.
53. You alone are the best sex which I've ever had. Yes, I mean it.
54. I love those smooth legs of yours.
55. I can't wait to have those lips of yours touch my cock
56. I want you to be naked right now. After that, I need you on top of me.
57. Though I can't forget the taste of your pussy, I really miss it.
58. The sexiest sound I've ever heard is your moans.
59. Your tits have a perfect size. In fact, everything you have is excellent. Your hips, your lips, your ass… Just everything.
60. Do you know what? I want to fuck you until eternity.