Emoji Sexting Glossary for Dirty Sexting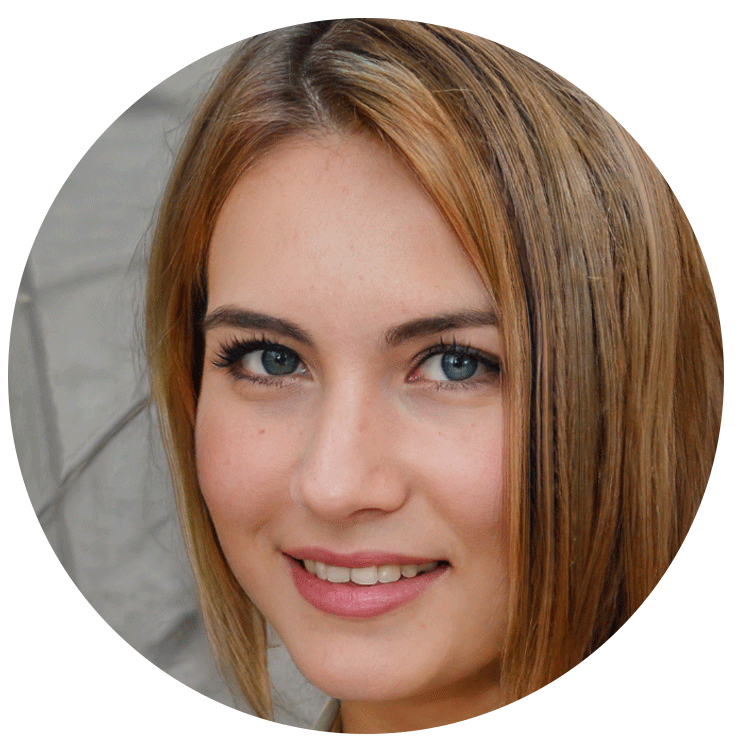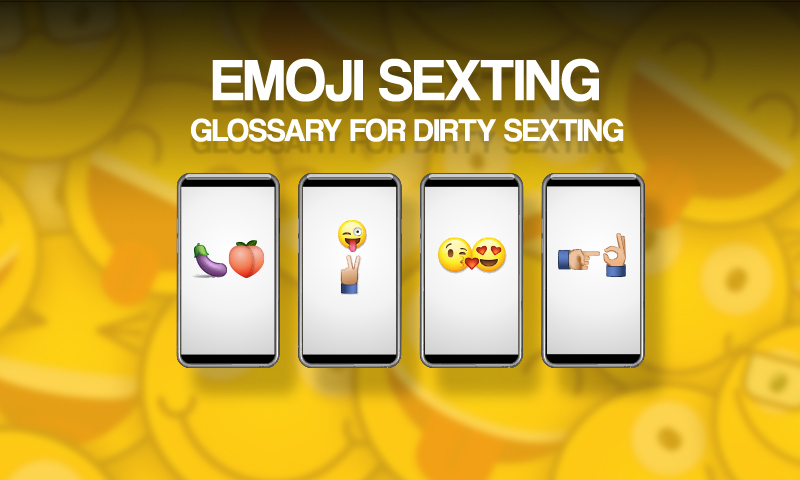 Disclosure: When you sign up through links on our site, we may receive a referral commission from partners. For more, see our

advertiser disclosure

page.
Advertiser Disclosure
SextFriend is a free resource that provides valuable content, website comparisons, and reviews. We advertise on our website to help support and deliver well-research articles.
We want to be completely transparent with the way we do business. In order to help keep SextFriend 100% free, we may receive a small commission from many offers listed on this site.
Compensation and commission may impact the order in which information and partners are displayed on the website. (For example, the order in which they appear on certain pages) Many of the sexting and dating products we recommend pay us a referral fee for sending them, potential new members. This means that if you click on a certain link on SextFriend and enter your personal information (for example, name, email, address, or phone number) We may receive a referral commission. While we work hard on our research, we do not provide a complete listing of every available sexting or dating site in the marketplace. Of course, we also review websites that don't pay us anything. If we see a site that we like with great features and user experience we will let you know it regardless of compensation.
Read More
Social media is taking a big turn around on a regular, and some of the new additions we've got are emojis. Those fun yellow faces and other types of emojis are pretty life-savers. They can carry a ton of information and save you a lot of time it would have taken to write the main deal.
They have also proven to be very resourceful when flirting or sexting. That's because there is a level of naughtiness attached to them. Really, it's not just about how colorful they look; rather, there is so much connection they create.
In case you're wondering what emoji to use for what occasion, we've compiled a huge list for you and how to use them
#1. Eggplant

An eggplant is arguably one of the most popular sexting emojis in use. This purple vegetable simply means penis. It's not just a penis, but a good looking one that can do a lot of magic. 
Even without saying much, posting an eggplant during a sex chat can really be a huge turn on. When someone categorizes your penis as an eggplant, it means they think you've got a king-sized dick.
Application:
Can I see your
I can't take my mind off your 🍆
My 🍆 is standing regal and tall
#2. Carrot

A carrot is another way of writing a dick, but this time, a relatively small one. If you're a guy and a lady sends you a carrot during a sex chat, she is most likely saying you've got a small-sized dick.
But more than that, you can be the one to tell others yourself about what your penis looks like.
Application:
Do you have a 🍆 or a
Your 🥕 can't make me cum
I can imagine how sweet your 🥕 will be
He's got a 🥕
#3. Cucumber

Cucumber is also another way of writing a dick. It's an alternative to eggplant or carrot. Due to the size of cucumbers generally, this emoji means huge dick. However, a lot of people use it for any kind of dicks.
Application:
Can I have a taste of your
I feel like eating 🥒 this night
#4. Banana

I'll be damned if you don't have a clue on what this emoji means. Banana has been used in many spheres to mean a dick, and even a newbie to the world of sext now knows what it is.
You could have seen it in music videos or porns where a lady is sucking a banana seductively. That, my friend, is the perfect reflection of your dick. Generally, bananas are used for all sizes of the penis, whether 9 inches or 4 inches. 
Application:
I can't wait to see you and eat up your 🍌
Do you want to have a taste of my
#5. Peach

I can bet a lot of guys don't know the name of this fruit, but they know what it means during sext. A peach means a glorified ass, butt, or bums.
This picture has always been a turn for all time. And one can send it for any kind of occasion, but the meaning remains the same: a sweet looking ass.
Application:
I love your 🍑
For real, her 🍑 is the real deal.
#6. Cherries

It's not unusual for people to get a little confused about this emoji. That's because it has a variety of applications. It means boobs and also means balls.
It depends on the nature of the chat at the time you use it. But it's really freaky
Application:
I want to squeeze your 🍒
I hope your 🍒 is fully for a huge blast
#7. Tulip

I know you've gotten the gist about what 🍆 means. Well 🌷 is the opposite. Due to the shape and the way it opens up at the top, a tulip is considered a vagina ready for good penetration.
Most times, you don't need to attach a statement to it. Sending the emoji alone is enough to communicate that someone wants to get laid.
Application:
🍆🌷
Really want to enter your 🌷
#8. Lollipop 

Let's thank Lil Wayne for this emoji. He was the one that attributed this emoji to sex. In case you want to talk about sex without having to mention the term, this emoji is what you should use. All you've got to do is to send the emoji, and the message is communicated
Just the way one licks a lollipop, that's the same way you could be telling someone you want to lick up their pussy or dick.
#9. Taco

Isn't this mealy and delicious already? Tacos ate just what they are, something you've to eat up. But in this case, a pussy. You can send this alone to show how juicy your pussy or your partner's pussy is.
Alternative, you could add a few text to it or combine it with other emojis. A good combination example is: 🌮🤤
This combination means you're ready to eat pussy. While this 🍆🌮 means you just want to bang it well.
#10. Peace sign

I really can't tell who started making use of our awesome peace sign as a vagina, but it's got the shape quite alright, and the top looks like a V. I can't tell you how to use this in a sext, just get naughty and free.
#11. Eggplant + peace sign

This is a cool way of asking for sex. While our eggplant refers to a horny hard dick, the peace sign is what it is, a patient pussy. Sending this to anyone is a complete statement.
#12. Fireworks

Any of these emoji means a blast. Just any blast but an orgasmic blast. It could be a cum shot or a lady's hot orgasm. Although it could be used alone to refer to orgasm, it's best used with other emojis
#13. Sweat drops

Don't be fooled; this is one of the most arousing emojis ever. It means a variety of sexual things, including squirting and cumming.
This doesn't always go alone. It is used with other emojis. For instance, 🍆💦 means you want to cum, while 🌮💦 refers to squirting. It's also another way of a lady to tell her partner that her pussy is wet. She can sext:
My 🌮 is 💦
#14. Hammer

Technically, a hammer is not a fun tool to use, but in the world of sext, it is a damn good sign that lots of folks understand. Can you picture how a hammer moves towards the nail head until it's driven deep?
Well, that's just the same way your dick is meant to bang her until she screams in orgasm. So sending a hammer or hammer + nail means you want to give her mind-blowing sex.
#15. Fingers

This is the traditional way of saying you want to get laid. While the first finger refers to a dick, the second one is a pussy ready to swallow it up. This combination of emoji is a perfect statement already. But you could add some words to them too.
For instance:
I can't wait for this to end so we could 👉👌
You can also make it hotter by adding sweat drops: 👉👌💦 You know what it means, right? Someone wants to fuck time they cum.
#16. Banana + Donut

The combination is pretty easy to explain: a hole taking in a dick. But this time, it's not a pussy, rather it's a sign of anal sex. If you're up for it, you should just send the emojis.
It's best if you're too embarrassed to ask for it. As long as the person at the other end of the connection understands the emoji, he/she can accept or turn you down politely without quashing your feelings.
#17. Tongue + taco + sweat drops

Is this not hot already? You should send this to her if you want to eat up her pussy until she cums. It's pretty raunchy and drives her hormones in expectation. 
You don't need to add any text to this. The emojis are capable of conveying their own message.
#18. Lips + eggplant + fireworks

This means you're going to go down on him until he gives a hot weekend cumshot. It's a fun way of showing blowjob. Really, you shouldn't send these emojis until you mean it because the mere thought of it can set a guy on fire.
#19. Waving hand + peach + smiling face with horns

This smiling face is full of mischief. When added to these other emojis, it means you're in for a naughty ride. 
When combined, these emoji mean you want to spank her butt. If your lady has some big butts and loves the feel when palms bang on it, then these emoji will really get her fantasy started.
#20. Baguette + honeypot

You remember honeypot, right? It means a sweet wet pussy. A baguette, on the other hand, could easily pass for a dick. Combined, it means you want to stick your fuck into her vagina. It's an invitation for penetrative sex.