Sex chat 101: The Ultimate Dirty Talk Guide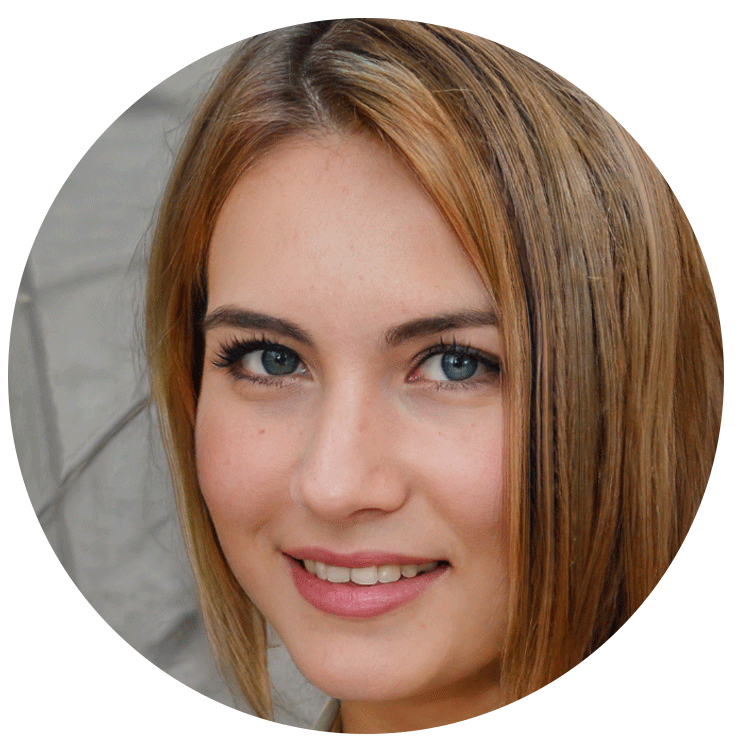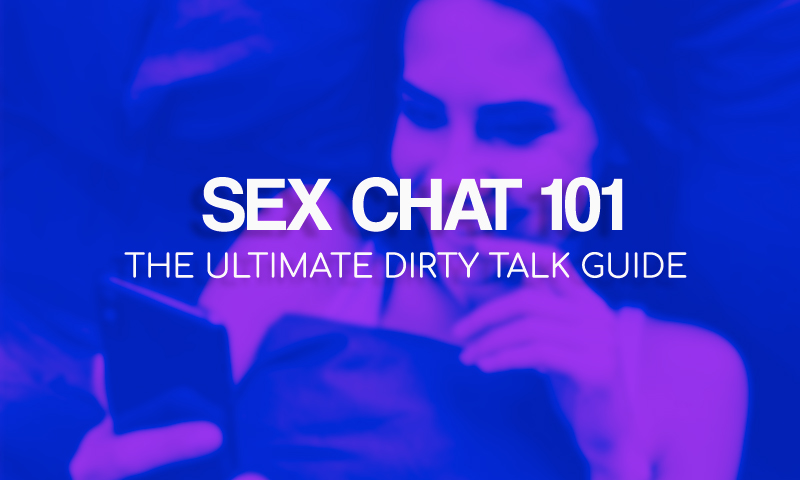 Disclosure: When you sign up through links on our site, we may receive a referral commission from partners. For more, see our

advertiser disclosure

page.
Advertiser Disclosure
SextFriend is a free resource that provides valuable content, website comparisons, and reviews. We advertise on our website to help support and deliver well-research articles.
We want to be completely transparent with the way we do business. In order to help keep SextFriend 100% free, we may receive a small commission from many offers listed on this site.
Compensation and commission may impact the order in which information and partners are displayed on the website. (For example, the order in which they appear on certain pages) Many of the sexting and dating products we recommend pay us a referral fee for sending them, potential new members. This means that if you click on a certain link on SextFriend and enter your personal information (for example, name, email, address, or phone number) We may receive a referral commission. While we work hard on our research, we do not provide a complete listing of every available sexting or dating site in the marketplace. Of course, we also review websites that don't pay us anything. If we see a site that we like with great features and user experience we will let you know it regardless of compensation.
Read More
Sex chat is one of the hottest online activities you can try right now. If you are here, you obviously know that sex chat exists, but you might be wondering exactly what it is and more importantly how to do it right. If you're a person who wants to learn how to sex chat or simply get better at it, we have a comprehensive guide to lead you in the right direction.
There are a few aspects to this activity that you may not be aware of that can make your experience more successful. Here you will learn exactly how to use sexy photos and how to ask for them in return. You will also learn the basics of dirty talk, as this is one of the most important aspects of sexting. If you are a guy who is just wondering how to make a girl wet through texting, we have a list of ideas and tips for you that will help you understand exactly how to turn a girl on over the phone.
Read ahead to start learning about sex chatting and how you can get better at it:
What is sex chat?
If you aren't sure what sex chat is specifically, it is very likely you have heard it called by another name. If you've ever heard of cybersex, computer sex, or sexting then you actually have a general idea of what sex chat is. Sex chat is a fun and sexy online activity that involves real people having sexy conversations online or through an app.
The main idea of this activity is to have a virtual conversation with a person in which you both describe sexual acts and fantasies to each other. This often includes sending and receiving nude photos. If you are a guy who is wondering how to get started, we have several first time sexting tips to help you out. Keep reading to learn all about the basics of sex chat.
What are the basics?
Sex chat is an activity that is definitely worth your time, but you might be wondering how to start sexting with girls in the first place. Many guys worry about being not good at this activity but all you have to do is incorporate some of these tips and tricks into your sex chat and you'll soon be an expert. Here are a few basics that will get you started off in the right direction.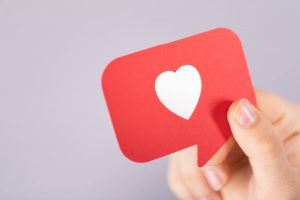 Use emojis: Emojis are a must-have when it comes to sexting. You've probably used emojis before, but you may not be aware that emojis are used specifically for sexting. With a little creativity, emojis can help you get across your dirty messages with greater success. To get started, try using the eggplant or the peach emoji to make some clever innuendos.
Use pictures: Like emojis, photos can help you make your message loud and clear. Sexy photos are a great addition to naughty chat whether it's her sending you nude pictures, or you sending her a few pictures. We will elaborate more on exactly how to send nude photos later on in this article.
Try a chatroom website or app: Getting started with sexting might seem a little bit intimidating at first but there's nothing to worry about. There are several online avenues to take in order to get started with sex chat. Try an online chatroom website where you can make a free account to try it out in a sexting room. You can also download a dating app if you're the type of person who prefers the convenience of chatting on your phone. Another option is to pay for a premium Snapchat where you can often message with the girl who owns the account.
Turn her on: This is probably the thing that guys worry about most when they first start sex chatting. Admittedly, this part may take some practice, but there a few sure-fire ways to get her hot. If this is something you are wondering about, we've got some super helpful tips for you below.
Play it safe: Whenever you are talking to people who you haven't met in person on an online platform, you'll want to keep your own safety in mind. This means looking out for fake profiles or scammers. If someone's personal information doesn't align with what they've told you, take that as a red flag. You will want to keep your own personal information, such as last name, location, and job, to yourself.
We will elaborate on several of these topics, so keep scrolling to read more about how to start sexting a girl.
What turns girls on?
Tell her what you like about her: One of the very best ways to turn a girl on through sex chat is by giving her a compliment or two. Girls love hearing good things about themselves, so it's a great idea to tell her why you think she's so sexy. If your goal is to sext with a girl, this is also a great ice breaker to get the conversation off to the right start.
Make her comfortable: If your goal is to have a naughty conversation with a girl, you have to make her feel comfortable. You can do this by getting to know her by asking her a question about herself. Take it slow and lead the conversation towards a sexy topic to get her in the mood to sext.
Use playful banter: If you are wondering how to get a girl horny over text, using some playful banter is a smart move. When you use playful banter, it shows her that there is some sexual chemistry between the two of you guys. Initiating that chemistry is the first step you want to take when trying to get a girl hot and horny in a sexting conversation.
Tell her what about her turns you on: It's already been established that girls love getting complimented, but you should take it a step further by letting her know exactly why she turns you on. For example, if you see a picture of her wearing something that is super sexy, tell her how much you like it. If she sends you a suggestive text, tell her just how horny she makes you.
Make her feel sexy: Girls aren't as complicated as they may seem. If you want to start a dirty sex chat, you have to start by making her feel sexy. You can do this by letting her know how hot she looks. Be specific and tell her exactly what parts of her body you find the most attractive. If she's got great assets, make sure to let her know. The more specific, the better; "nice rack" won't get you very far but, "I love the way your curves accent your small waist" might.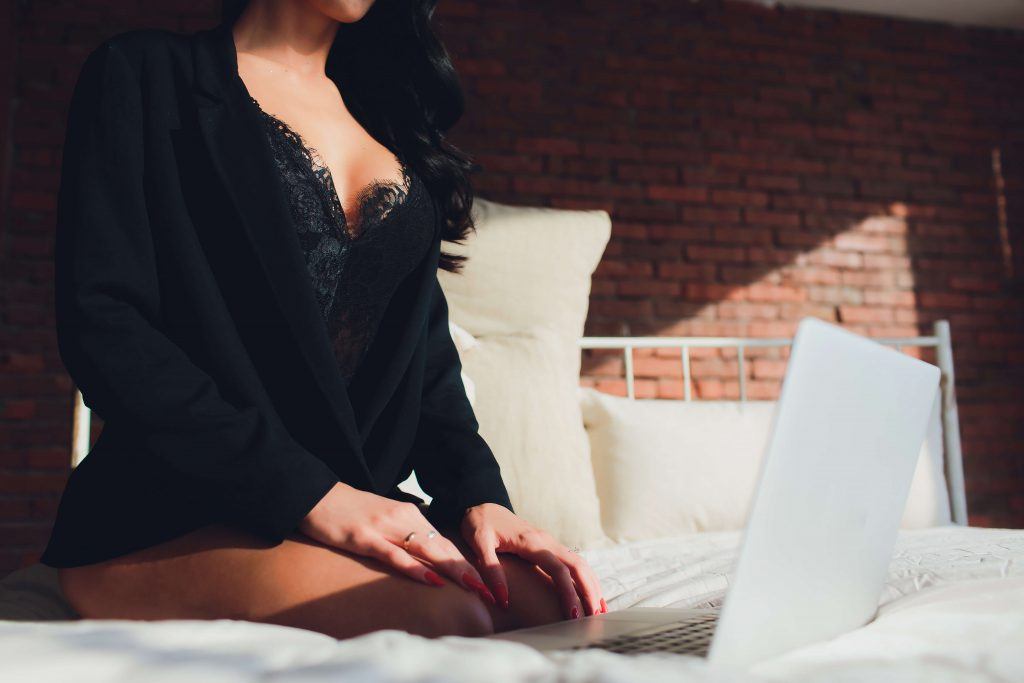 How to use pictures:
Ask if she wants to exchange nudes: If you really want to get the ball rolling with some sex chat, you should ask her if she wants to send and receive nude pictures. This can be as simple as just asking her for a sexy picture. You can also ask her if you can text her a naughty picture. If she says she'd like a sexy pic, chances are she's willing to send you one in return.
Choose a picture you feel good about: Sometimes the most challenging part about sending sexy pictures is the picture part. For many guys, it can be challenging to get the confidence to send a nude picture. Get a picture that you feel confident about, by taking a large number of photos from which you can choose a winner. The more pictures you take, the better your odds are of finding one that you like enough to send her way.
Give her an enthusiastic response: If you want her to continue sending hot pictures over text, don't forget to show her you appreciate them! If you get a dirty picture from her, tell her how hot she looks in them to boost her confidence, and increase your chances of getting more pictures in the future.
Picture safety: Sending and receiving dirty pictures is a lot of fun, but make sure to always remember basic safety precautions when engaging in this activity. This means looking out for scammers or fake accounts when using apps or chatroom websites. It's also your choice if you want to reveal your face in the pictures, but be aware that this can be used to identify you. Last but not least, always make sure she consents to receiving nudes; you don't want to be that guy.
Learn how to talk dirty: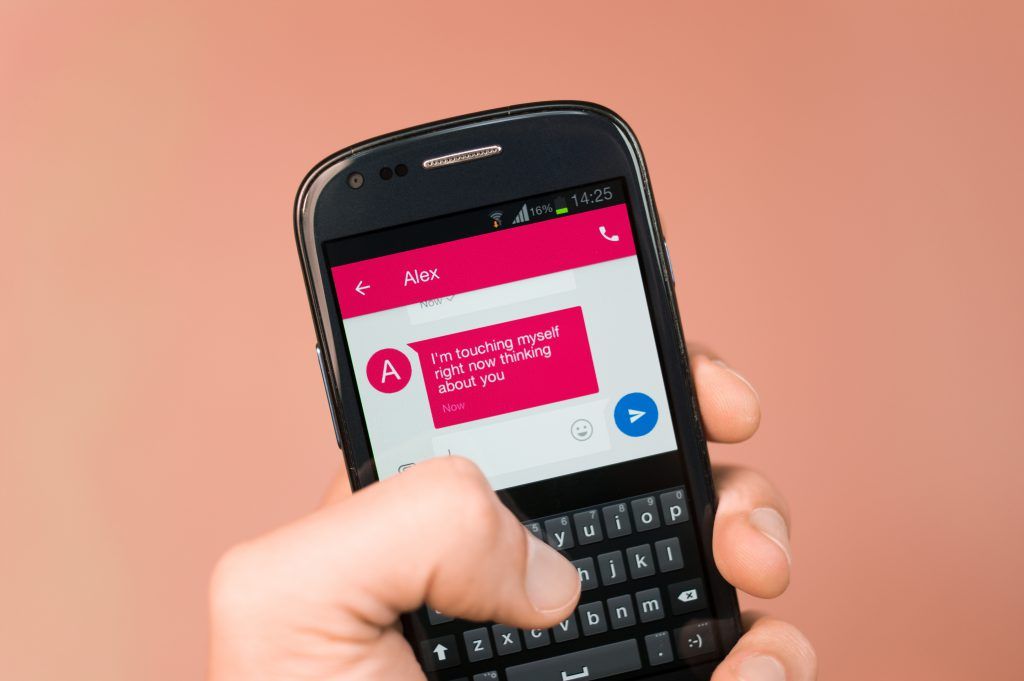 Tell her what you want to do to her: If you're new to sexting and dirty talk, the easiest and most natural way to get started is by telling her what you would like to do to her. It's not hard to come up with a few naughty activities you'd like to do with her. Be descriptive and tell her exactly what you want to do to her and where you want to do it.
When she says something that you like, let her know: Encourage her to get into the mood by letting her know how much you like it when she talks dirty. For example, if she tells you she wants to do a specific thing to you, tell her just how horny that makes you. This makes her feel more confident and encourages her to continue the conversation.
Roleplay with words: Another easy way to get started with dirty talk is to do sex role play using words. This means pretending you guys are other people. For example, you could pretend to be a professor and a schoolgirl and use these roles to tell a naughty story over text message.  You might be surprised how many girls love being asked if they've been a "bad little girl." You can find some ideas of roleplay on this page.
Say the right words: The biggest thing to remember with dirty talk, is to use the right words. Words like hot, horny, wet, hard, naughty and of course, dirty, will be your best friend if you want to learn how to get a girl wet over text. Don't be afraid to get creative here either. Let your imagination run a little wild for the best outcome.
Talk about your fantasy and ask about hers: If you have any specific sex fantasies, dirty talk is a great time and place to express them. On the flip side, it's also a great time to ask her about her own sexual fantasies or any specific sexual activity that she likes. Asking a question about her deepest sexual desires is a surefire way to get her in the mood.
Tips to get better:
Practice: As with any new skill, this one will take some practice. If you are the kind of guy who is a little shy, then you might be nervous to try out sexting for the first time. Luckily, there are many websites that you can use for free to practice your skills. This will help you get more comfortable when you want to sext with someone you are interested in.
Start off slow: Remember, when you first start texting or messaging a girl, it's not always wise to jump straight into the sex stuff. Take it slow and try to get the conversation going naturally. No girl likes to feel rushed, so start the conversation with a neutral topic or question. Once the chemistry is there, feel free to get the fun started.
Get creative: One of the best things about sexting is getting creative. This means coming up with sexy role plays or exchanging super-naughty photos. You can also get creative with your emoji combinations to make your messages stand out even more.
Learn the lingo: There are a lot of terms that are used in sexting that you might not be aware of at first. If you come across a word that you are unsure of, don't be afraid to google it to learn more. This will also broaden your own sexting vocabulary which will make you better than before.
Learn from your mistakes: Chances are, you are going to make a mistake or two along the way. You might rush things and end up offending someone or send a picture that is not well received. Don't worry too much about these things, the most important thing is that you learn from your mistakes and try not to repeat them. This is the best way to get better at any new skill.
Figure out what turns her on the most: We've given you some basics on how to turn a girl on. Now it's up to you to figure out which of these methods works best for the girl you are sexting. Pay attention to what she really seems to love and continue doing these things. She won't be able to resist talking and sexting with you once you figure out what really gets her going.
Now that you have read the basics and gotten into depth with how sex chat works, you are ready to get out there and give it a try. Remember, practice makes perfects and it's okay to make mistakes. Make sure to pay attention to what turns a girl on and she'll want to come back for more. Get started on a website or app and start practicing your newfound skills. Happy sexting!