60 Sexting Examples for Dirty Talk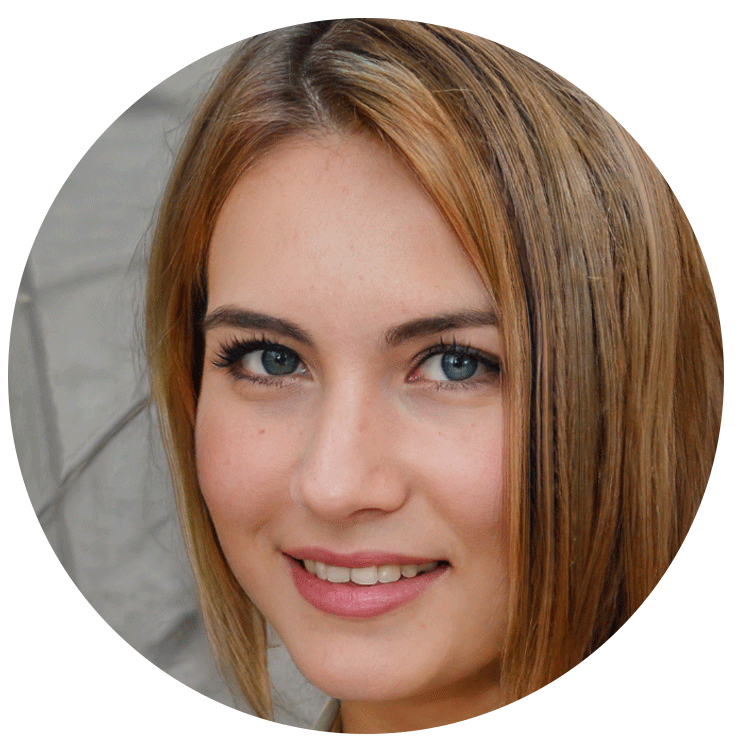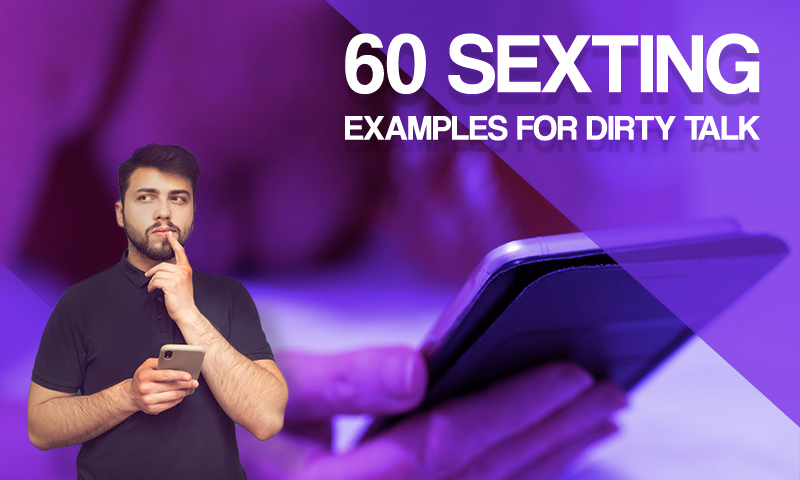 Disclosure: When you sign up through links on our site, we may receive a referral commission from partners. For more, see our

advertiser disclosure

page.
Advertiser Disclosure
SextFriend is a free resource that provides valuable content, website comparisons, and reviews. We advertise on our website to help support and deliver well-research articles.
We want to be completely transparent with the way we do business. In order to help keep SextFriend 100% free, we may receive a small commission from many offers listed on this site.
Compensation and commission may impact the order in which information and partners are displayed on the website. (For example, the order in which they appear on certain pages) Many of the sexting and dating products we recommend pay us a referral fee for sending them, potential new members. This means that if you click on a certain link on SextFriend and enter your personal information (for example, name, email, address, or phone number) We may receive a referral commission. While we work hard on our research, we do not provide a complete listing of every available sexting or dating site in the marketplace. Of course, we also review websites that don't pay us anything. If we see a site that we like with great features and user experience we will let you know it regardless of compensation.
Read More
Dirty talk for when you want her to send a nude
We all get into that special time when a nude is all we need to fan our fire into flames. You can certainly use any of these erotic lines to make the request:
#1. (After she sends you a regular picture of herself) I'm really trying to imagine how hot you look without this dress you're wearing. It's playing in my head, but no perfect picture yet.
#2. At times, I wish I'm still a child. I get to see good titties every day without restrictions and not to mention having a taste of them daily. But just seeing one alone now, is like a miracle.
#3. I hear a lot of ladies wear fake asses, hips, and titties… You just look too hot to be real, so I'm allowing my mind to be the judge by picturing you without the fabrics on.
#4. Do your boobs appear succulent without the bra? I'm just trying to paint the perfect picture of you.
#5. If I had a perfect masculine body, I'd have sent you a pic of my nude self. But I know you're hot and sexy.
#6. Having you here right now is a prayer that can't be answered, but seeing a hot photo of you now can take me to Pluto and beyond.
#7. Are your boobs as gorgeous as they appear when you've got no clothes on?
#8. I wonder if I would be able to identify you if you send only a picture of our boobs without your face.
#9. I almost asked you what your nipples look like when hard. But then I realized an explanation would never be the same as seeing the real deal.
#10. I can't tell how many times I have created a mental picture of what your body looks without a cloth on. Mental pictures are always inferior to graphic ones.
Cool lines when you want to ask her out on a date
You can easily tell your dream girl, "let's have a date." But what's the run in it. Ladies want to be wooed. They've got to know their man is a master of words. So instead of the old lame ways, you could try any of these lines.
#1. I spent a whole lot of hours imagining what it would feel like going out on a date with you.
#2. What's your definition of a perfect date? In my house, yours, a perfect restaurant, a hangout in the club, or something more exciting in your head.
#3. The only thing on my mind right now is staring into your beautiful brown eyes across a fancy table, red wine, and your favorite meal.
#5. I'm done with Netflix and chill, I long to see you all dressed up, head to toe, take you to see the city, dance with you, till the night gets old.
#6. Talking with you over some glasses of wine and dinner wouldn't be such a bad idea now, would it?
#7. You're really fun to be with, and I don't mind having this chat again in someplace awesome, with lots of lights, food, and people, yet with you alone.
#8. Do me the privilege of being my company at dinner tonight, not the usuals; I'll get you a dress, pair of nice shoes and clutch, we'll have a nice time, I assure you
#9. A perfect night in a perfect place at a perfect time is all I need right now cause you're perfect, and every moment spent with you is perfect.
#10. There is the stuff I have about first dates. Not knowing what to expect and whether it'd end in bed.
#11. What's your definition of a perfect date? I really love to have one with you.
Dirty talks when you want to get laid
Let's spice up your sexting a little bit. How about telling her you want to have a good bang without having to say it literally? You can try these lines.
#1. I'm so cold right now. I don't think it would be the same if you were here with me.
#2. Do you sleep with a singlet on, or you love going to bed bare without those fabrics on? Anyway, don't worry, I'll find out when you come over.
#3. It kinda sounds weird when I hear guys praying for a huge dick. It's a gift some of us got as birth present… So I'm just focusing on praying for more cash 
#4. Which do you prefer? A guy with a great dick or one with a tongue that locates the G-spot easily
#5. Do you think it's okay for a couple to try sex in other places apart from the bed?
#6. What's your opinion of sex… Do you really think it's different from love-making?
#7. Sometimes I get too curious and ask some questions with no answer. For instance, I wonder if fat rods can pass through tight little holes
#8. You can say, imagine me in you. A wild night, two crazy lovers, sleep is far away, my lips want yours, my clothes want to run off, what do we do?
#9. I see you all over me, in my head, I can hear your soft moans already, screams even, the feeling of me inside of you, I can't wait to make it a reality.
#10. I could take you beyond your wildest fantasies. Allow me to warm you up, skin to skin, with you saying my name over and over again, begging me to stop, but you know I won't.

Dirty talks for when you want to get a kiss
Kissing a girl a second time may not be difficult, but the only thing that will give you some thoughts is how to ask her the first time. These are some really cool romantic ways to get her on the know.
#1. My ex told me one of the major reasons she didn't want to let go of me was how skillful my lips could be. I can't wait for someone else to confirm it.
#2. I like you already, and these few moments have been deeper than I expected, would have kissed you a while ago but would feel more worthy if you did.
#3 Can I kiss you? No, I'm sorry. You must see me as a player now, or as being chivalrous, but then, what do they say about knowing what you want and going for it.
#4. What do you think about two hungry lips yearning for each other, one is willing isn't sure of the other? Well, I am willing.
#5. I'm thinking of changing my toothpaste to something that gives a fresher breath. Can I taste your lips to find out how potent your is?
#6. I have walked a couple of girls before, never kissed a girl in my life because they all had that dread in their eyes. You have a spark in yours, the spark I've always been searching for, and I want you now. 
#7. Your food is the best I have ever tasted. But then I have a strong feeling that your lips would taste sweeter, I know this. Please show me, babe!
#8. There are a lot of things I want to do with you. A lot of cool stuff I'd love to try with your lips, but I don't know if we're on the same page. Show me.
#9. I once kissed a girl in high school so hard that her eyes were still closed 5 mins after I stopped. She said I showed her what she had never seen.
#10. My mum always told me to be careful with ladies, especially after one of them broke down my window in the night just to kiss me again. Am I really that good?
Dirty talks when you want oral sex
The truth is asking for oral sex can get a little embarrassing, especially when you ask it wrongly. You don't ask straight forward, or you may end up turning her off. Well, we've got you some real mood changers for making this request and finding out that your partner wants it too.
#1. I once overheard a girl telling her friends that she hates receiving head… I totally lost my manners and quickly told her that "it's because you've been receiving it from the wrong guys."
#2. Really, does a good dick taste like a sausage or a hotdog? I really want to hear someone tell me what mine tastes like.
#3. Have you ever tried deepthroating… Never mind, I don't think you're the kind of girl that can do that.
#4. Has anyone ever given you head so amazingly that your legs wobbled as though you got a dick instead?
#5. At times I wonder what's wrong with me. While some guys get applauded for using their tongues for making good speeches, some girls think the best thing my tongue can do is to make a lady moan in ceaseless pleasure.
#6. Can you take the challenge of having great sex without screaming?
#7. Do dicks really taste like lollipops, or do they taste better?
#8. I once asked a girl, 'why fake an orgasm when you can experience it for real?'
#9. What's your best sex position?
#10. How do you think I'd react if I walked on you naked in a room?
When you have/are falling in love with her
Love will always catch up with you, but you've got to let her know how you feel. Try these lines:
#1. It just seems like yesterday, we were friends, teasing and annoying each other. Now, I can't stop staring at you. I can't tease you anymore cause the last I would do is hurt your feelings, I'm falling for you.
#2. I've known you for such a long time. Yet these past few days have made me feel like I'm seeing a new version of you that is driving me crazy, I think I'm in love with you.
#3. Suddenly I want to spend more time with you; suddenly, I'm stalking you even when almost all our life events happened together. I guess I want to be more than a friend.
#4. I may be pretty shy, but I'm beginning to find it pretty normal to take my pants down while you're watching. I think the synergy is building fast.
#5. I kinda understand what my friends say about being in love, that it makes a man act like an enchanted doll
#6. I think I'm becoming weird lately. I've been fighting the temptation of calling you every minute of the day.
#7. My friends tell me I keep to myself a lot these days and keep staring into my phone, it's your picture. Seems the world knows I'm in love with you, except you
#8. These days I laugh more than I'm supposed to, all of a sudden, I want you constantly by my side. It could be just a momentary fling, but I want it to last forever.
#9. It started with a smile, then compliments, then meals, then a conversation that revealed what I had been missing all my life, indeed you are an angel, I'm falling for you.
#10. It's so unlike me to lose concentration. All my life, I've been focused on the business of routine life until you came and drifted my attention from everything to you.