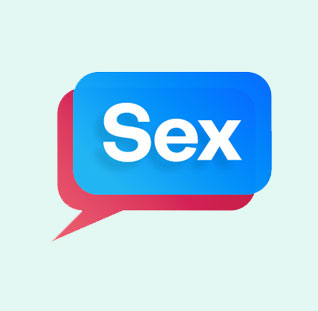 SexMessenger
PROS
Hundreds of online users

Great user experience

Works on mobile devices
CONS
Does not have a mobile app

Does not have a free trial
Screen Shots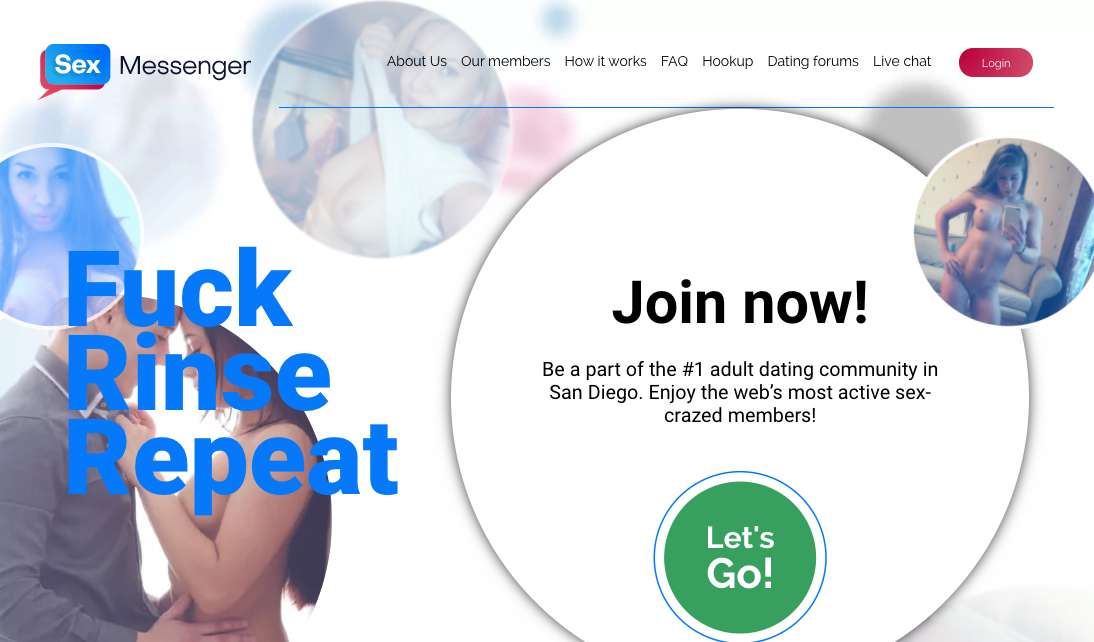 Sites like SexMessenger
SexMessenger, The Naughty Sex Chat Site
What is SexMessenger? 
SexMessenger is essentially a sexy Facebook. It's got all the bells and whistles of a social media site with some naughty surprises thrown in.  
Unlike Facebook, you'll start seeing nudes as soon as you sign up. In fact, many of the ladies on this site give a sneak peek right in their profile pictures.  
Aside from chatting with the hot women on this site, you can also check out live webcams, adult chatrooms, forums contests, and erotic photos.  
This site is also great for anyone interested in fetishes or kinks. All in all, it's a pretty fun site to check out.   
How it works:
After you sign up, you should create your user profile. This is where you can include pictures of yourself, and tell other users what you're looking for. You can even include your kinks on your profile so it's easier to find a like-minded match.  
Once that's all set, you can start browsing other profiles and checking out what people are into. This is the fun part since so many users include erotic photos right in their profile. Once you find someone you're interested in, you can send a message, a flirt or a gift to show your interest.  
You can also check your other parts of the site like forum discussions, online groups, and even the sex academy. Yep, that's right, this site has its very own sex academy where you can brush up on your sexy skills.  
In addition, there's an array of juicy photo albums and adult videos for users to enjoy.  
Pricing:
Now, unfortunately, this is where things take a turn. SexMessenger is not exactly a cheap option. Without upgrading to a paid account, free members will not be able to see your full profile, send messages, or chat with you. 
Here's how the price breaks down for Gold Membership: 
1-Month Membership for $27.95 
3-Month Membership for $19.95/mo 
12-Month Membership for $14.95/mo 
So, you can see that the pricing is a little on the steep side. However, if you want to just check out the site, you can look at a lot of the community features for free, and browse user profiles.   
How to Join:
Joining is super-fast and simple. I was able to join this site in about 10 seconds flat. Unlike other sites that require a long questionnaire, SexMessenger gets you signed up and leaves the rest up to you. Here's how to sign up: 
Visit the 

SexMessenger

 website

 
Click "sign up"

 
Choose your preferences

 
Fill out your username, password, and email

 
Enjoy the site

 
You may have noticed that there's really no verification process here. While the site does claim to verify all users, I did not experience a verification process at all. So, keep that in mind when talking to users. This does mean there is some potential for catfish and fake accounts.  
Cool Features:
Search function: At first glance, the search function may look basic but it's actually quite robust. If you click on "more options" below the search bar, you'll find a huge array of advanced search features. Here you can search according to ethnicity, sexual orientations, male endowment, body type, breast size, and more. This is one of the best-advanced search features I've seen.  
Sex blogs: This website has a thriving online community. The blog section is a great place to go to learn all about what's going on in the SexMessenger community. The blogs are all created by users and it's a great way to connect with people.  
Contests: These contests are a creative way for people to show off their best assets. The users with the best pictures and videos will win a prize. It's a win-win situation. The winner gets a prize of course, but the rest of us get to check out the submissions! 
Erotic stories: There's no doubt that pictures and videos are amazing, but there's something to be said about great erotic stories. Erotic fiction captures things that even movies cannot. This site has dedicated an entire page to erotic fiction created by users. Users love participating in this and there are endless stories to enjoy.  
Flirts: Flirts is a fun and easy way to show someone you're interested in them. Remember "pokes" on Facebook? Well, this is a very similar concept. Just send a flirt and the user will be notified right away. You can view all of the flirts you've sent and received under your user account. 
Live Webcams: There's not much that can beat the excitement of a live webcam. Luckily, you can find a great selection of live cam girls on this site. The best part is, there are a ton of free options so that you can join a live show right away. 
Overall Opinion:
Overall, I would say SexMessenger is an entertaining adult social media platform. The user profiles seem fairly diverse, with a solid number of female users. A lot of these sites are full of men and very few women so this is a surprising discovery.  
I appreciate the excellent search feature that they've implemented. The ability to search for everything down to breast size is a major plus.  
I also like that there is a seemingly thriving online community aspect. The user blogs are very fun to read, and the contests are entertaining and super sexy. The live webcams and collections of erotic photos are great for a quick fix.  
There are a couple of things that I don't like about this site. First, the pricing is high. There's no getting around it.  
Most people are willing to pay $10-$15 for a given subscription service, so $19.95/mo for three months may be a stretch. If you find that you love this site, the 12-month subscription will be the best deal.  
The other thing I don't like is the lack of verification. This is a recipe for catfish. Still, as long as you practice common sense, this shouldn't be too much of an issue.  
Despite these two shortcomings, I think SexMessenger is a great site for finding adult chat with local users as well as an array of entertaining erotic material.