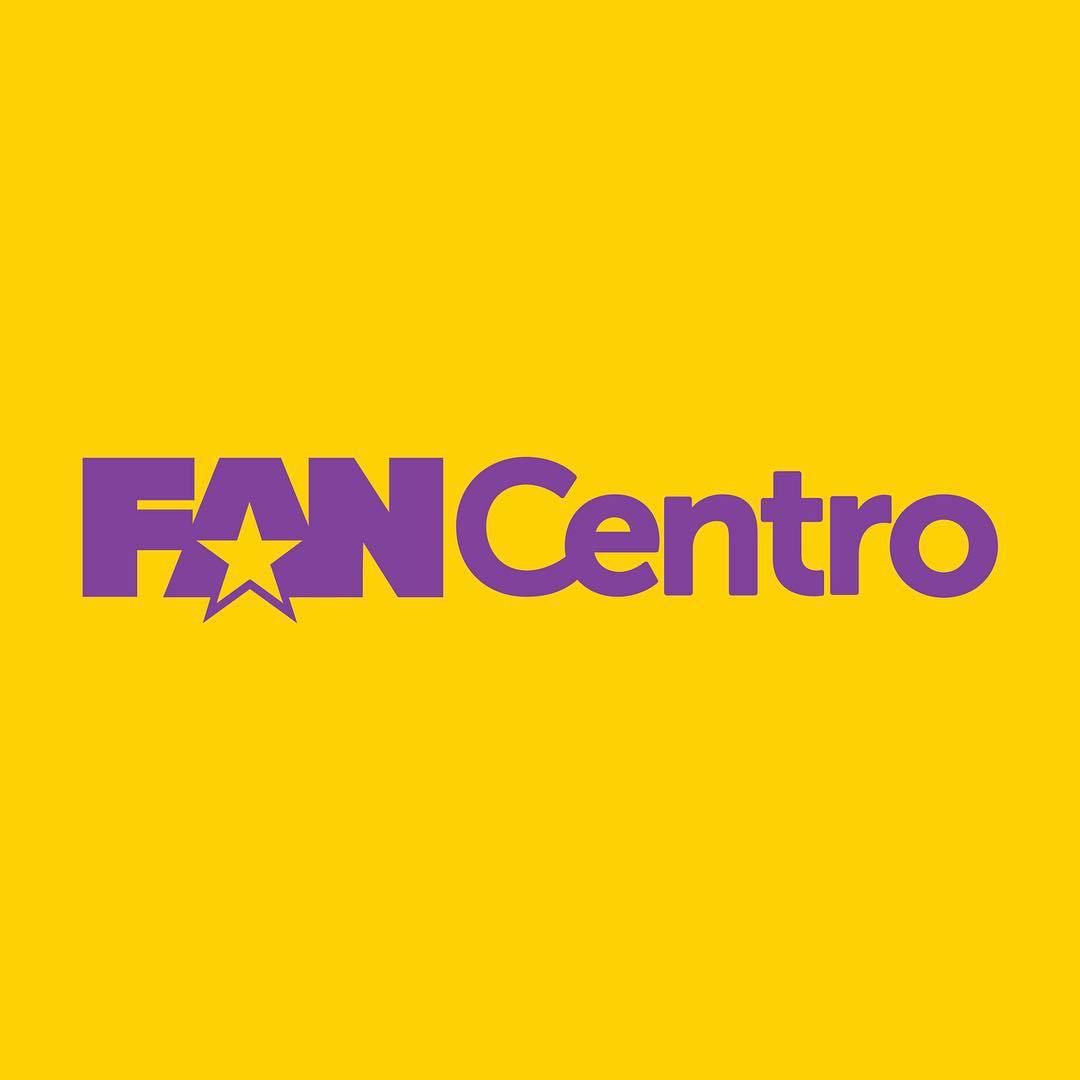 FanCentro
PROS
Extensive filter search system.

An extremely diverse array of models.

Caters to kinks and fetishes.

Find prices for services from specific models.
CONS
You have to subscribe.

Most services will cost money.

The price of subscriptions can add up.

Non-refundable payments.
Screen Shots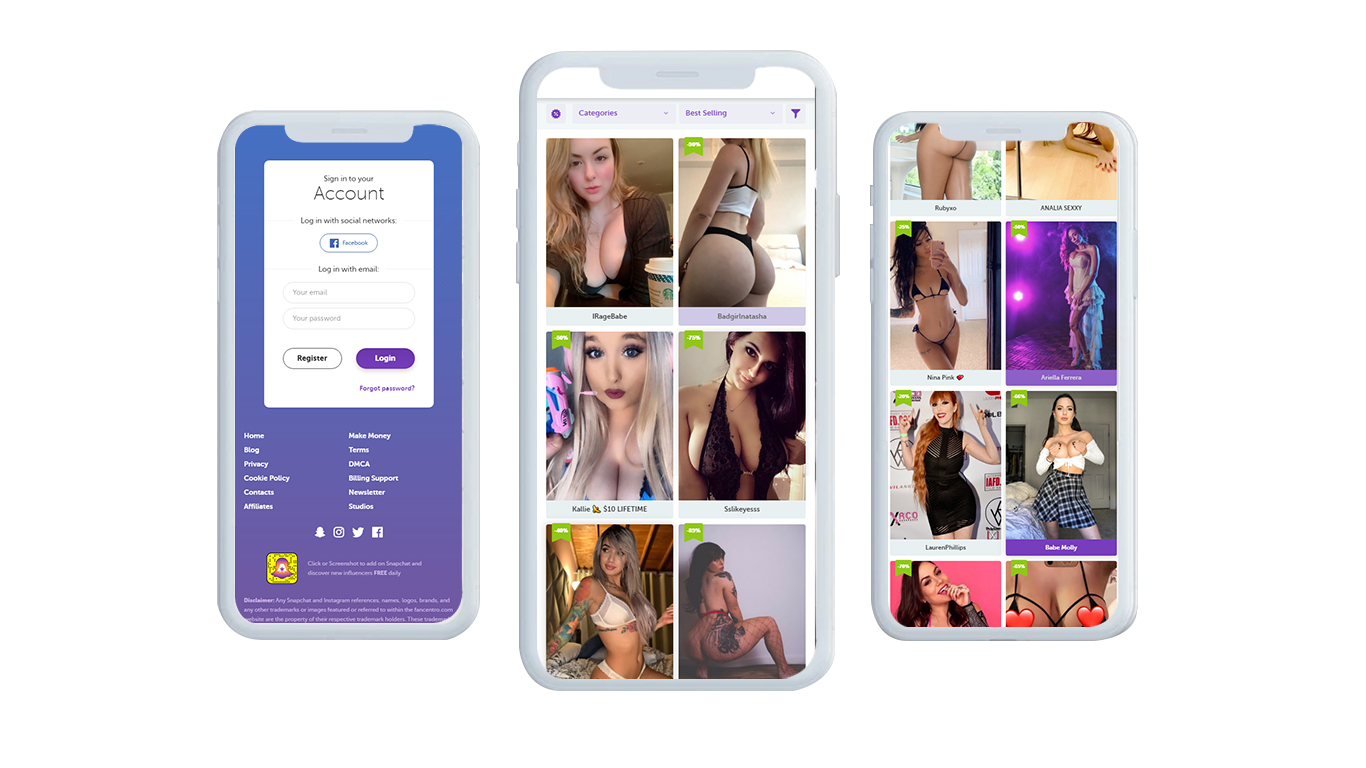 Sites like FanCentro
FanCentro, Should You Sign Up? Read Review
Viewing profiles on Snapchat and Instagram allows you to see a few videos from your favorite performers, but these are pre-recorded events that happen once in a while. However, you don't have access to the things you really want to see. FanCentro provides an avenue for models, actors, performers, and other influencers to connect with their fans and monetize their reach and considerable fan base on social media platforms. It is a platform that allows you to follow the intimate moments of your favorite porn star and celebrities.
By subscribing to a performer's FanCentro page, you gain access to their private Snapchat ID. This allows you to view premium content that is not available to other people. If you have more than one performer you enjoy watching, you can sign up for multiple accounts and see what they're all up to. Apart from their social media profiles, influencers can also upload media on their FanCentro feed.
Top Fan Centro Models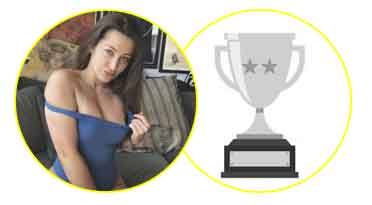 #1. Dani Daniels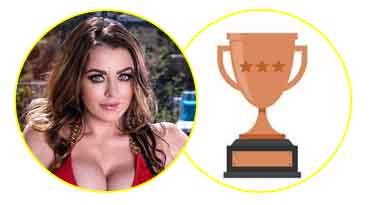 #2. Sophie Dee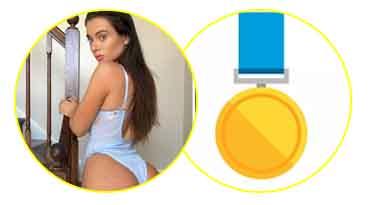 #3. Lana Rhoades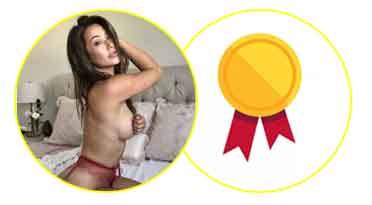 #4. Eva Lovia
Pros of FanCentro
A unique platform that links influencers and their fans
A great way for models, actors and other performers to earn some money from their fan base on social media
Allows earnings of 75% of profit for influencers
Cons of FanCentro
There is no use signing up on the website if you are not going to subscribe
It is expensive if you want to have access to more than one model or porn star
Payments made are non-refundable
Joining FanCentro
You can join FanCentro as an influencer or a subscriber. Models, actresses, porn stars, and other performers fall under the influencer category while their fans are subscribers. Once you provide a few basic details you are ready to find sexting usernames, your account is set up and ready to use. First, provide the email address that you have easy access to. Then, pick a username that is unique and has not been used by someone else, and create a password that is secure and cannot be easily compromised. If you're an influencer, you will need to put in your profile name.
The signup button will take you to a profile page that shows you the options you have. However, you will need to confirm your email address through the verification link sent to your mail to be able to use the website fully. While the website is free to join, you need to pay a subscription fee to view premium snaps and see your desired performers in action.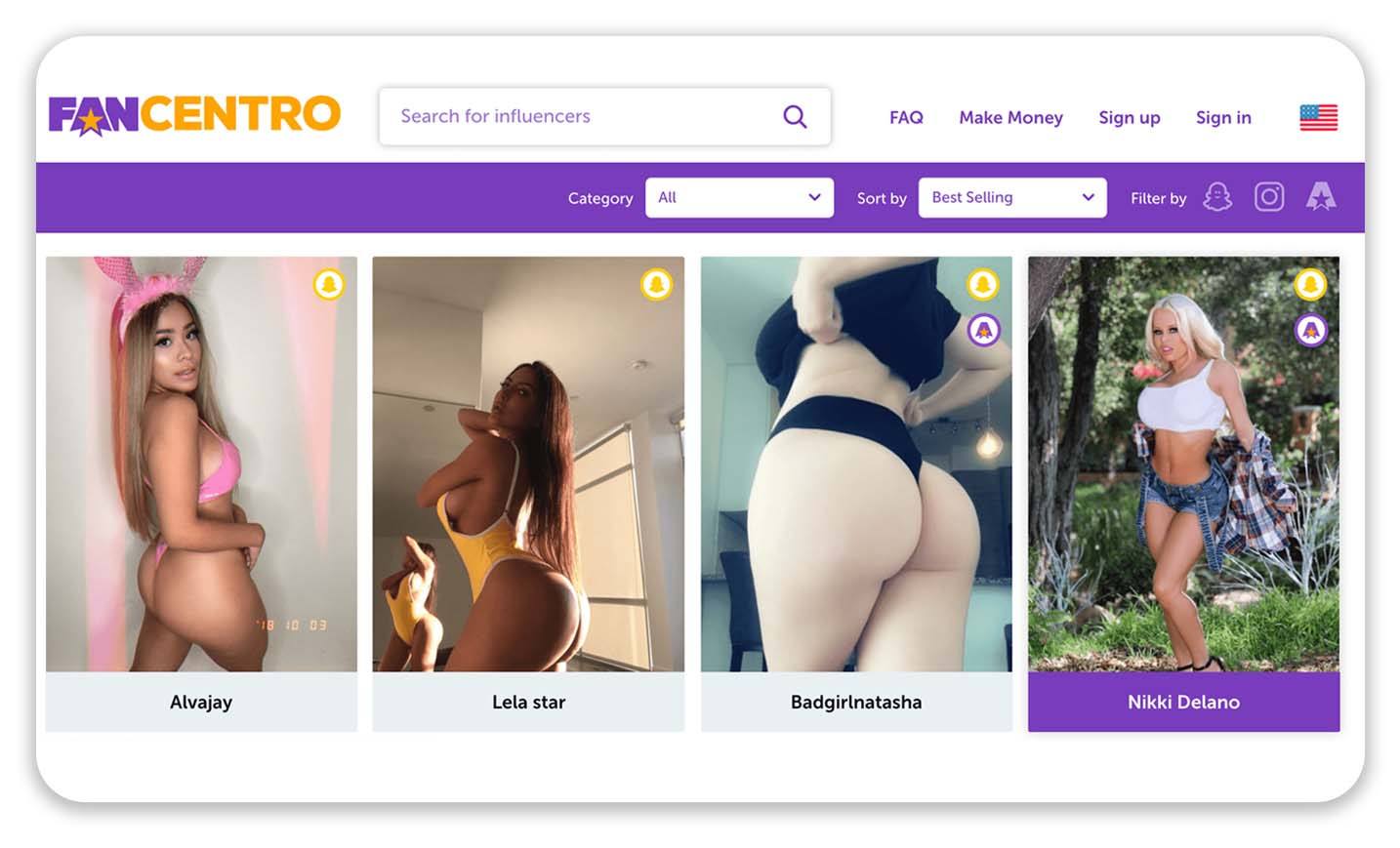 Using FanCentro
The website can be used in a variety of ways depending on your status and what you intend to subscribe for. There are many categories of influencers on the site and your choice will determine what shows up on your feed. Some of these categories include:
Bloggers
Athletes
Nude models
Performers
Exotic dancers
Actors
Entertainers
Glamour model
Pornstar
Webcam model
These categories contain a broad range of available choices for you to choose from. You can filter these categories by choosing the ones with the bestselling subscription, most viewed snaps, newly added performers or alphabetically. This allows you to keep up with the latest happenings on the site and subscribe to the hottest trending influencers on FanCentro. You have the option to choose what features you would like to access. Performers often link different social media accounts to their profiles.
Navigating FanCentro
The dashboard on FanCentro is very easy to use as it displays the crucial details that most people need. The information on the homepage includes:
A long list of performers ranked by their number of sales and subscriptions to their private snaps
The various categories of influencers that you can select from based on what you want to watch
A search column that allows you to find what you're looking for faster.
How to Search on FanCentro
You can search for the various performers and influencers available on FanCentro using the space provided in the search tab. There are options to find your desired accounts by looking for their categories, brands, popularity on social media and other parameters. This allows you to get various results before you eventually decide.
If you're new on the site and do not have any preferred option among the influencers, this could be a great way for you to find a performer you might enjoy watching.
How FanCentro Works
What FanCentro does so well is that it gives influencers the option of making money from their status on social media. Once you sign up as a performer or model, the platform provides you with a link that you can connect to your social media profiles. As a subscriber, if you sign up to an influencer's premium exclusive social media account, FanCentro sends an email to the influencer with your details so they can add you to their private accounts that allows you to see private content. These accounts will be monitored, and the website will let you know when someone's subscription has expired so you can remove them from your private account. It pays you 75% of your earnings as an influencer allowing you to maximize the effort you put in. This percentage is applied after the mandatory 10% billing fee is deducted.
Premium Content
When you click on a performer's profile, you will see some information about the person. This information included physical properties, sexual orientation, languages spoken and the links to their social media accounts. The popular social media platforms that most influencers provide links to include:
Private and public snapchat profiles
YouTube accounts
Twitter handles
PornHub profiles for porn stars and nude models
Instagram
Once you see the profile, you will get an option to add the influencer on Snapchat.
Payments and Refunds
There is almost nothing to do on the website if you don't subscribe. You can choose to pay for monthly access to private accounts for $25 or make a payment of $100 for a lifetime option that allows you unlimited rights to view premium hot content. A free 24-hour trial is available for if you want to watch the performer for a day to help you decide if you would like to subscribe. Choosing this option requires you to provide your billing information and card details. This is the account from which you will be charged for the subscription plan you eventually decide on.
There are no refund policies on this website as the terms and conditions reveal that the payments are non-refundable. This is not unusual as the services provided by FanCentro are fixed and do not depend on other people. You can make payments through a mailed check, bank wire transfer or via PayPal. Influencers are paid every week on the same day via conventional payment methods. The payments depend on the number of subscribers you get, and it has a fixed percentage of 75% for earnings by influencers. If your subscription runs out before you can renew it, you will be unable to view any content until you pay another fee and subscribe. For more information check out their FAQ page.
Tech Issues
FanCentro gives adequate online support to help you overcome challenges you might encounter on the platform. The platform is also a sophisticated secure website that allows you to enjoy services without any glitches. Although the site administrator only comes with an English language option, there are new languages being added every day to help you communicate if you're from another part of the world.