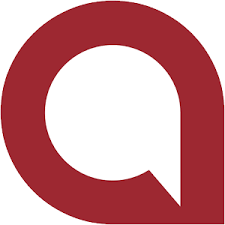 Arousr
PROS
Lots of girls on the site.

Fast customer service.

Easy to navigate.

100 free credits when you sign up.
CONS
Could use more diversity.

No app for iphone users.

You have to buy tokens.

You can only chat with their Chat Hosts.
Screen Shots
Sites like Arousr
Arousr Review: Read This Before Signing Up
Score 8.1/10
Sexting is a fun and rewarding experience, busing a sexting website can be nerve-wracking, you don't who know will be on it or how secure it is. Arousr is a website that allows people to sext safely and securely on-site. It lets users use the online platform to send secure messages to existing members.
Currently, the website is still in testing phases and looking to further develop its business model. While still in infant stages of growth, Arousr is one of the best sites in the sexting space and looks to have promising potential for growth. Unlike other sexting and dating websites in the market, all members are real.
First Experience
Arousr is a clean, easy to use website with many users to talk to. Payment is not necessary in order to look around and get a feeling of the site, which means you are free to lurk around as much as you want. The good thing about the website is that you get 100 free sexting tokens in order to see if you like the website.
Joining Arousr
The signup process is quick and easy, just enter your mobile phone number followed by a 4 digit pin which gets sent to your mobile device. Once you enter the mobile pin you will be redirected to a members page where you will be able to access all the user profiles (aka. Chat Hosts).
Signup Steps:
Enter Phone Number
Enter Pin Sent to Phone
Choose Chat Host and Sext (100 free tokes)
Joining is always free but you are limited as to how much you can do on the website. As a member, you can look around, but you will need to buy more tokens in order to use some of the other features such as video chat and phone sex.
As a free member, you have the option to change your profile settings, name, usernames, and email. You can even add a photo but it is not mandatory.
How It Works
Unlike other sexting and dating websites, Arousr does not allow peer-to-peer messaging upon signup. Unlike Snapsext and other peer-to-peer sexting sites they use their own contractors (aka. Chat Hosts) who do all the sexting and explicit messaging, and you can only message those members.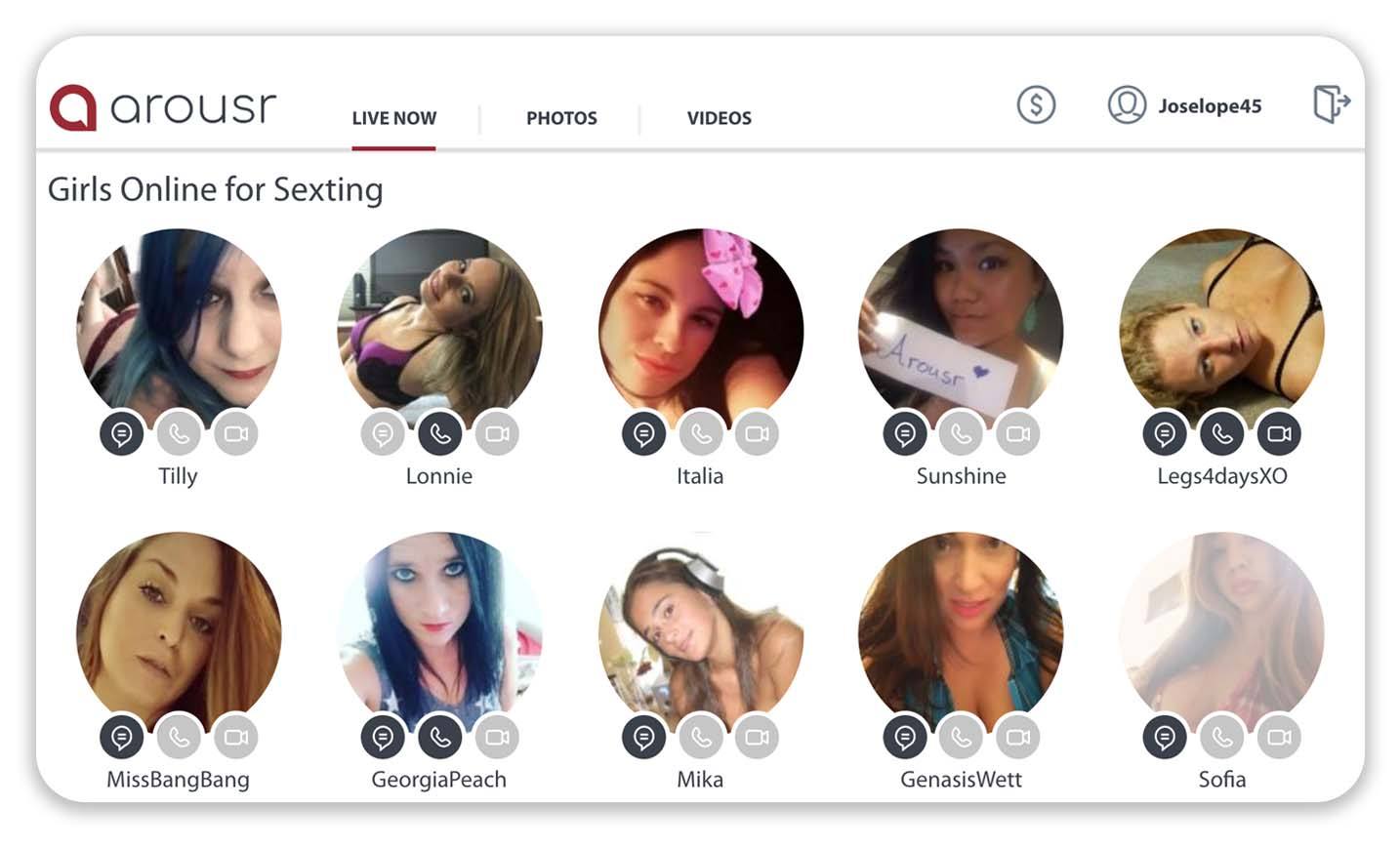 Using Arousr 
Currently you have the option to choose between three core products
Sexting
Lie Video Chat
Phone Sex
You can buy as many tokens as you want and use them with any of the products listed above. You can start by messaging any of the girls and flirting before you spend any money. Once you find someone you like, you can buy tokens and trade them for sexting time. Make sure to follow good sexting etiquette before messaging members.
Token Price: 
300 CREDITS $16.95
600 CREDITS $34.95
1000 CREDITS $54.95
2000 CREDITS $100.00
The checkout process is easy, simply choose your payment method and go through a three-step checkout process.
While Arousr is one of the best sexting websites on the market there are still some things that need some improvements.
Accepted payment methods 
Credit card
Google Pay


If you choose a sexting or phone sex option you will be instructed to sext using your own number and mobile device rather than the Arousr platform itself. Other services like live cam shows can and live chat will be on the website's members' area.
User Experience And Navigation
Navigating the website is very easy and intuitive. Recently they went through major user experience and interface redesign which is a lot cleaner and easier to use than the one before.
Once logged in, from the home page here is what you can do:
Lurk and see members (Chat Hosts)
Find online members
Check current token value
See members photos
Tip members
See live shows
See free member videos

Customer Service
Sometimes customer services are the main reason to use products or services. From our experience, Arousr has very good and fast customer service. They are happy to help with any customer service requests and feedback.
Overall Experience
Arousr has done an excellent job creating one of the best sexting platforms today. The user experience and design are very easy to navigate. Staff is always willing to help and they have a great time of responding to messages and concerns. Give Arousr a shot and create your free account.