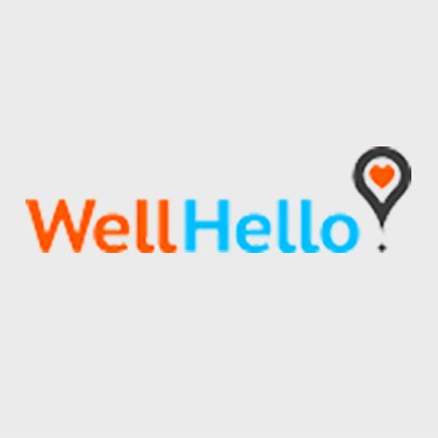 WellHello
PROS
Privacy protection.

Easy online dating platform.

Diverse userbase.

Find people with similar interests.
CONS
Payment is required to use any feature.

Additional payment is required for extra features.

Limited to North America.

Annoying automated messages.
Screen Shots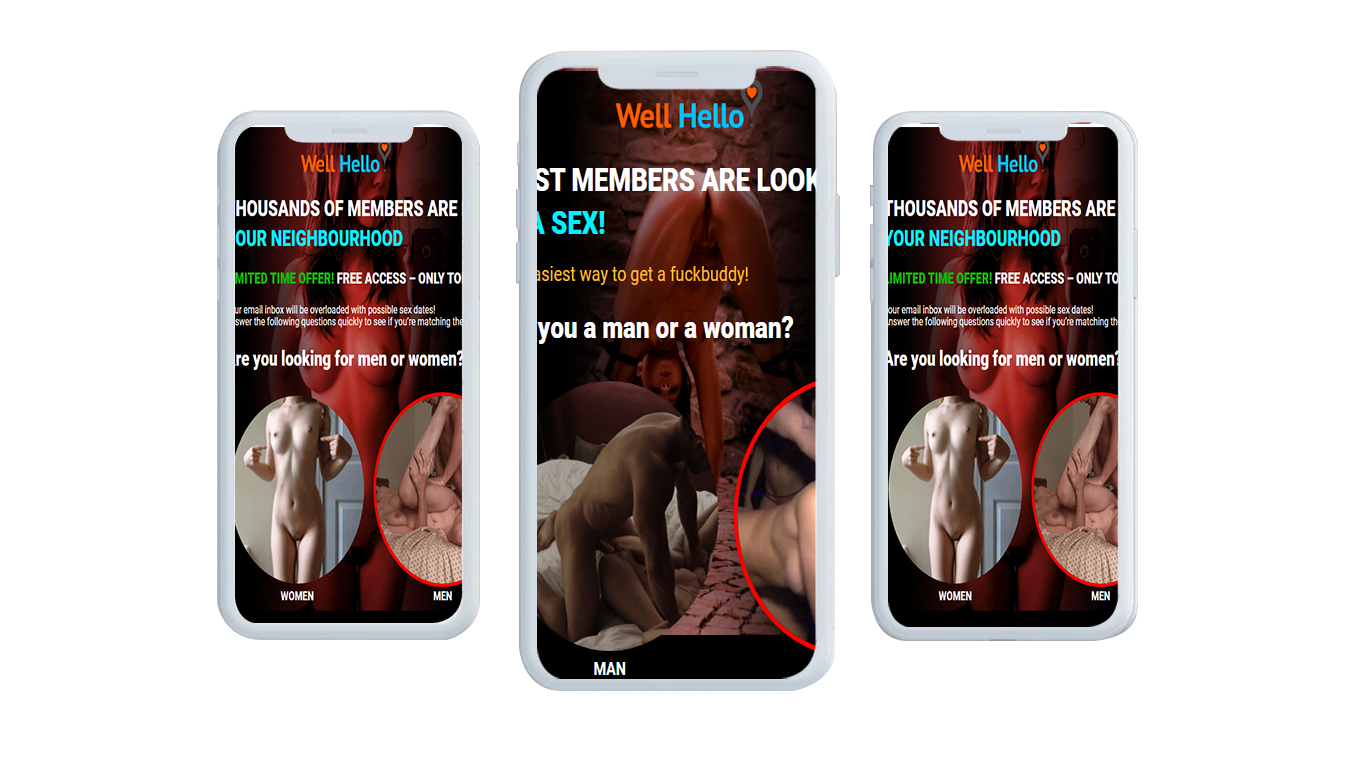 Sites like WellHello
WellHello Review: Online flirting & Sexting Site
Sexting and chatting on social media platforms can be a lot of fun, but the myriad of available options ranging from friendship to dating and casual relationships. However, you might have other needs and the freedom to say what you want and easily find like-minded individuals is simply not available on such channels. WellHello is a perfect online flirting and dating site that allows you to meet people, interact and get as raunchy and naughty as you possibly can. You can participate in orgies or swing with other couples, and have one-night stands, flings or long-term relationships.
Desktop Screenshot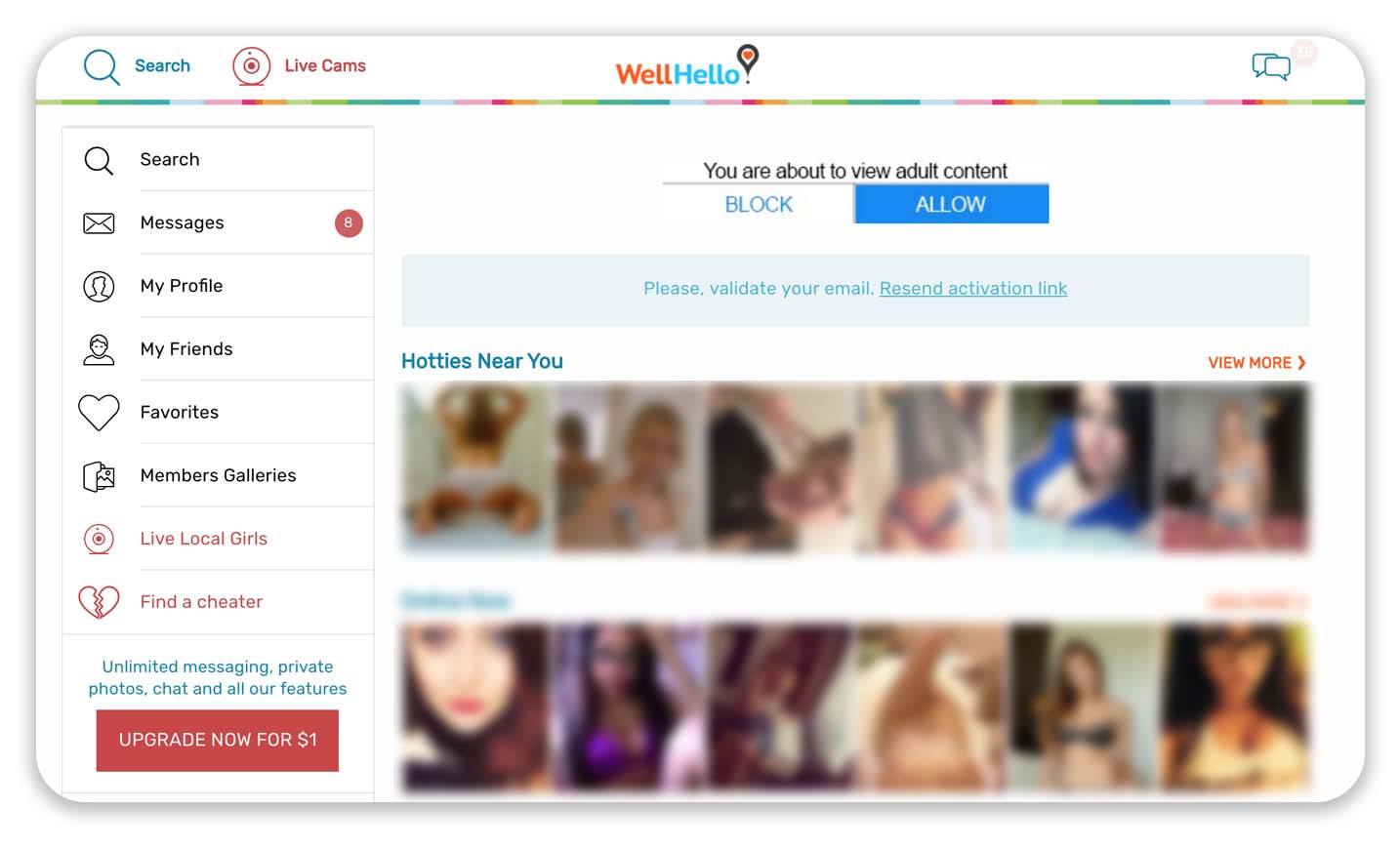 Pros of WellHello
• Great platform to meet people for online flirting, fun and dating
• Provides much-needed privacy to protect you until you're comfortable enough to reveal your identity
• You can meet people of different sexual orientations and tastes
• Interactive platform with many people online looking for the same things so it is easy to meet new people
Cons of WellHello
• You must pay a $1 mandatory fee to view profiles, contact people and watch live girls.
• Some features of the site are only available for users in the United States, so you may not be able to enjoy full access if you're from another country
• You need to pay before enjoying any of its services
A new website in its first year of operation, WellHello is home to thousands of people who need some fun or much needed sexual release in their lives. You can chat with other users without revealing your identity until you are comfortable enough to do so. It is possible to form bonds with people across great distances and exchange nude photos and videos with your newly found lovers.
You can also watch live videos from females in your local area and see your favorite girls naked or playing with themselves. If you're the serious type, there is a waiting avalanche of available singles waiting to meet you within your local area. You can meet them in person if you like them enough or keep it online if you're not ready for that.
The website isn't strictly for straight people like some other dating platforms, as there are options for bi-sexual and homosexual people as well. This allows you to meet those who have the same sexual orientation and want to have fun with someone like you. Verified accounts have the advantage of being able to talk to people without restrictions and enjoy the various features of the site like live cams and sex videos from users that like to flaunt their wild side.
Joining WellHello
Registering on WellHello is simple and easy. You only need to supply a few details and you're ready to start meeting new people.
• Select your gender category between male and female to set the tone for what you want on the site
• Choose the category of people you would like to meet and interact with which could be males, females or other couples
• Pick your local area so that you can see users from that area. This is done by selecting your zip code.
• Input your age. You must be above 18 years to get access to the website
• Provide your email address. This will be used to verify your account and identity
• Choose a password that is secure, and you can easily remember.
Select the signup button and you will be able to start using the website. Although you might get an ambiguous username at first, this can be changed along with other preferences on your profile.
Despite the fact that you can join the website for free, it doesn't allow you to do any real stuff without upgrading to a higher membership class. You will get access to chats, videos, and other features once you pay for any of the available subscription options.
Using WellHello
You can decide exactly how to use WellHello based on the kind of hook-up you have in mind. The interface is closely related to conventional social media platforms and gives you a lot of information on the home page. This allows you to make decisions.
You can see the available users within your local area and send them messages. Their responses will let you know if they are looking for the same thing as you. The available options include:
• Online dating
• Orgies
• Swinging
• Face-to-face meet-ups
• Long and short-term relationships
The homepage displays a list of top users that have the most engagements on the site. These are those who get the most streams and chats. You can also get involved in the action and get the same attention from other people. Putting up photos and videos increases the chances of getting your profile viewed by other users. You can see these people and get in touch with them if they suit your style. From there on, you can find friends, make your favorite lists and engage them when they're online. An upgraded membership gives you allows you to enjoy all the benefits that the website offers. It allows you to get a feel of what sex means to people from different countries.
Navigating WellHello
It is easy to find your way around the website. It has a homepage that gives you a lot of things to do. These are some of the things you can see from the homepage:
• Check out online members
• See the available hotties near you
• Get a feel of xxx videos
• Watch live cams
• View top members with the most engagements
• Find out those who viewed your profile
• See videos and photographs from other users on the site
The search option available on the site gives you a wide range of parameters to streamline your search and give you the best available results. You can find users of a particular gender, sexual orientation, location among other things. The amount of information you provide during the search determines the kind of results you will get.
WellHello allows you to chat with other people via the usual text interface or use the video chat option so you can unleash your naughty side. You can also create a group with other people who share the same interests. You can do absolutely everything you want.
Every platform has a group of people that are the most attractive and highly sought after. WellHello has its own select list of everyone's favorites and you can see exactly what they've been up to through their videos and images. Some of them might even like you.
Live Girls and Nude Videos
You can see the live local girls from your area and get redirected to their cams from the site. Once you select the image of the user you want, you will see the sexy videos they have. You can watch the kind of xxx videos you want by using the filter to find your preference. There are options like:
• Huge tits
• Ebony
• Big ass
A list of users is also available, so you can catch all the fun in real-time.
Payments and Refunds
WellHello is a highly professional dating and a hook-up site that provides great services. The payments you make are strictly confidential and three-month refund policy is in place. It stipulates that the site will refund you after 3 months if you don't find a hookup. You almost can't do anything until you pay for any of the membership upgrades available. A monthly subscription will cost you $29.95 while a full annual fee of $119.40 grants you full access for a whole year. You can also try the 24-hour option to get a feel of the site and what a subscription offers within one day.
Tech Issues
WellHello provides constant online support and customer assistance on a variety of issues to ensure that you enjoy yourself on the website. Financial issues and other complications are quickly resolved, and you can also report problems with uploading media and registration. As a mark of a modern, world-class dating platform, a mobile app is available, so you can use the platform wherever you are.