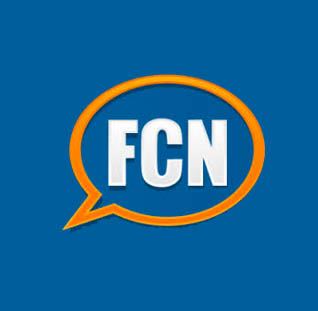 Free Chat Now
PROS
Comprehensive guide page.

A diverse array of chat rooms.

No registration required.

Totally free.
CONS
Old school design.

The FAQ page could be better.

Lots of rules to review.
Screen Shots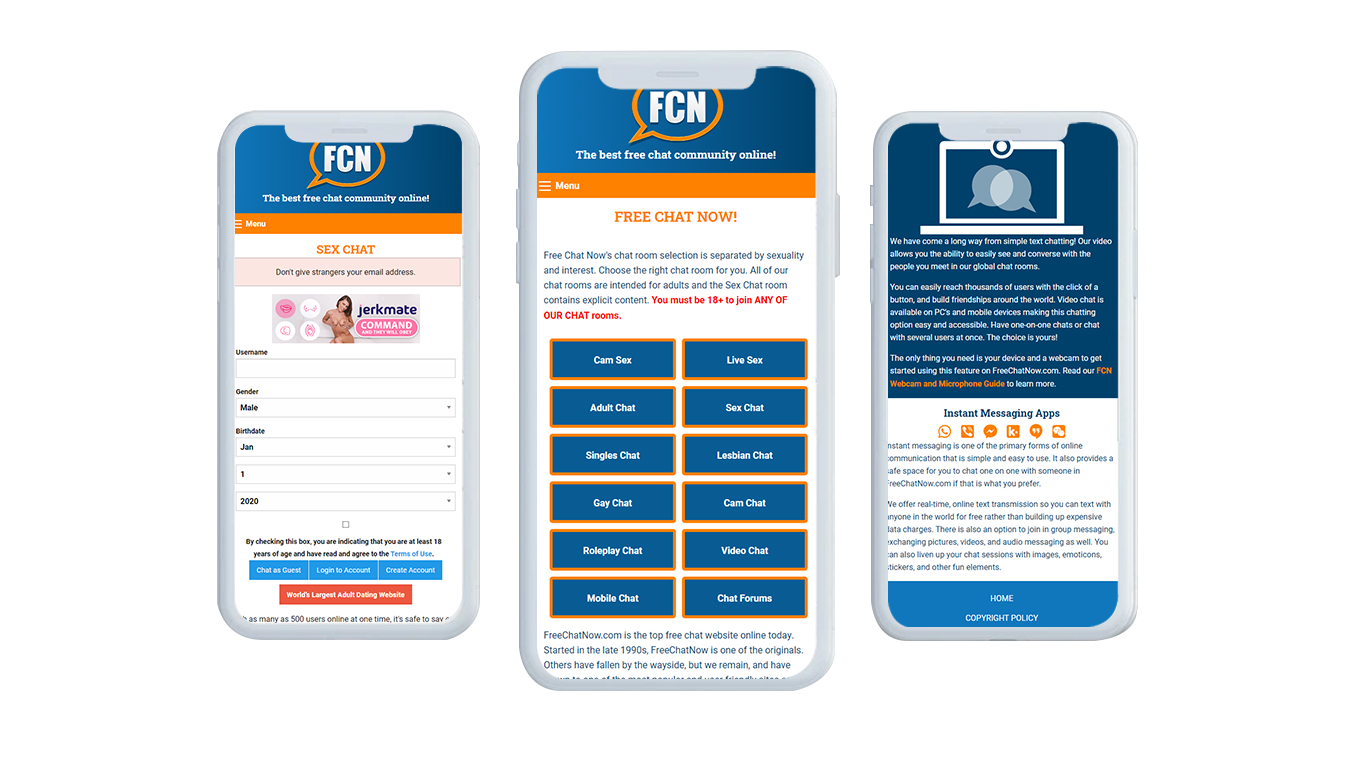 Sites like Free Chat Now
FreeChatNow Stranger Chat & Alternatives
What is FreeChatNow
Free Chat Now is a free website where you can find an array of chatrooms that are catered to what you're looking for. This website has been around for a super long time, so they've really got their chatrooms dialed in. On Free Chat Now you can find chatrooms that are geared towards gay, lesbian, single, adult, roleplay, sub/dom just to name a few. 
As the name of the website suggests, it's totally free and you don't even have to register to participate. If you do choose to register, you'll get a few more perks and it's still free. 
Free Chat Now has managed to stay relevant over the years and you'll find that their chatrooms are well populated. They have a ton of new features that make it possible for users to use the website on pretty much any device that you can access a web browser on. They've also improved the speed of the website so that even slow devices can handle it easily. 
In addition to their chatrooms, users also have access to webcam chat, voice chat, and photo uploads. Overall, this website is an awesome choice if you're interested in online chatrooms, as you'll find so many different chats, it's completely free and there are lots of active users. 
Click here for free sexting websites 
How it works
This website is simple to navigate. You don't have to register, so you can get chatting right away. You will want to start by browsing through their categories and finding a chatroom that you find interesting. 
Once you find your chatroom, click on the link and it will direct you to a page where you can fill out a quick form and choose to either chat as a guest or make an account. This page will also fill you in on any rules that you should be aware of before entering the chat. 
The general etiquette for chatrooms involves respecting the other users, no sexism, racism, etc. Each chatroom can set their own unique guidelines, so make sure to check them out. Once you do this, you're free to start chatting. 
Once you enter the chatroom you'll see what other users are chatting about. This will look like a sequence of usernames with text alongside them on the lefthand side of your browser. Along the top of the page, you'll see a menu bar with rooms that you're in, a list of rooms you can visit, your messages and other useful links. Beneath the menu bar will show you the topic of the chatroom you're currently in. At the very bottom of the page, you'll see an input bar and this will be where you enter your own text. Overall, the layout is a little old school, but still simple to navigate. 
Pricing
Free Chat Now is free to use but you still have the option of being a guest or a member. You can access a ton of features as a guest which is awesome, but if you make an account you'll have a few extra benefits. 
Making a free account will allow you to make your username permanent so that no one else can use it. This makes it easier for people to find your profile since there will be no duplicates.  Registering will also let you create a custom avatar to further personalize your account. You will also be able to participate in discussion forums without being logged in as well as send private messages to offline users. 
How to Join
Visit FreeChatNow.com and choose a chatroom to join. 

Fill out the questionnaire and provide a username, gender and date of birth to chat as a guest.

Provide a valid email address if you decide to make an account. 

Read through the specific guidelines.

Start chatting!
Cool Features
Mobile Website: One of the best features of Free Chat Now is the ability to access the website on your mobile phone browser. The mobile site is super convenient since a lot of chat websites don't have mobile phone apps. The mobile website is streamlined and user-friendly which is a huge plus for this chat site. 
Live Chat: Another awesome feature is the live chatrooms where users can actually speak to each other using the built-in microphone on your computer or mobile phone. You can also utilize your webcam and access the video chat rooms if you want a more visual experience. 
One-on-one texting: Free Chat Now also lets you text one on one with other users via text transmission to instant messaging apps such as Kik, Facebook messager, and WhatsApp. This is great because users don't have to pay any fees to use these apps and you can chat with anyone in the world. 
Cancellation
Visit your profile on the website. 

Click on your username in the upper right-hand corner. 

Scroll down to the link called, "delete my account."

Follow the directions provided. 
Overall Opinion
Free Chat Now is awesome for it's well-populated, diverse chat rooms. They definitely get points for providing everything for free and asking for very little personal information. They also give you the option to use the site on mobile which is a great benefit. Their chatroom layout is a little outdated but it's easy to understand and navigate. If you ever get confused, make sure to visit the guide page they provide and check out their how-to videos. This website gets a positive review from us, so make sure to check it out if you want fast and free access to online chatrooms.