14 Sites Like Chaturbate You Can Try Right Now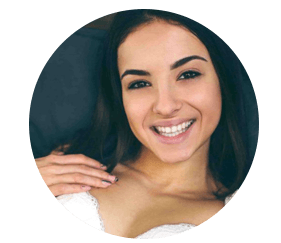 Disclosure: When you sign up through links on our site, we may receive a referral commission from partners. For more, see our advertiser disclosure. 
What is Chaturbate?
Chaturbate is one of the best-known websites out there showcasing live webcam performances by cam models and couples. Live performances on this site feature everything from stripteases to dirty talk, not to mention countless hotties masturbating with sex toys. Whatever the case may be, content on this site is guaranteed to be highly explicit. As great as Chaturbate is, you may be wondering about alternative porn sites to Chaturbate that you can explore.
Chaturbate offers an incredibly wide array of cam shows, but you may be looking for a site that focuses on a specific category. For instance, you may prefer a cam site that only features women, or you might like adult chat sites like the ones on this list. You may want to explore sites with an array of premium options to enhance your experience. Whatever your reason may be, we've decided to share this handy list to help you discover more sites akin to Chaturbate. If you love live sex and adult chat sites, you should definitely check out these Chaturbate competitors.
Top Sites Similar to Chaturbate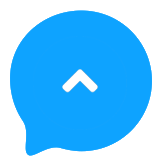 MyFreeCams is a Chaturbate alternative that has an impressive amount of live cam hotties online. This website exclusively showcases women. MyFreeCams allows users to apply a variety of filters based on location and popularity to narrow down your search for the right show. MyFreeCams also has cams that are geared towards conversation rather than a sexual performance, which is a unique feature you won't find on all sites like Chaturbate.
MyFreeCams is a good site to visit if you love Chaturbate because it offers a similarly large selection of super-hot webcam ladies. This site stands out for featuring notably attractive women and more American women than other sites. Purchasing tokens will improve your experience as most of the cam girls will only want to interact with people who give them tokens.
User Experience: customer service can be slower on this site than other sites. The website interface is a little outdated, so customers may have some difficulty navigating the site.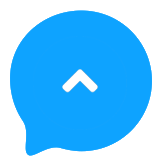 CamSoda is another great option when looking for sites like Chaturbate. CamSoda is a porn site that mainly promotes women with some men and transgendered people. This site prioritizes high-quality webcam streaming and a large number of streams to choose from.
CamSoda is a great alternative to Chaturbate because it's interface is extremely easy to use and the overall quality of content is superb. This is one of the most interactive porn sites out there as it connects you to the girl via sex toy. When you tip her, it activates the sex toy and allows you to control vibrations.
User Experience: the website is pretty straightforward and easy to navigate. Customer service is fairly responsive.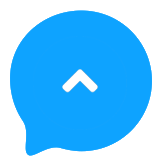 StripChat is an online live webcam site that provides extensive categories through which you can search specific types of cam girls. Categories include age, body type, ethnicity, hair color, and the price of a private show. This site uses a very similar interface as Chaturbate where you will scroll through hundreds of thumbnails to see the available shows.
StripChat is more intimate than other porn sites of its kind. Users are able to privately message with the performers and you'll find that the girls are very responsive. This level of interaction makes StripChat stand out from other sites like Chaturbate.
User Experience: the website is fairly streamlined and easy to use. There is an extensive user FAQ for any questions you may have.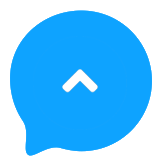 JerkMate is another alternative for cam sites like Chaturbate. This site connects you to hundreds of hot babes filming live content on high-quality cams. This site also gives you the ability to extensively filter your search so that you can find the perfect girl a.k.a your jerk mate.
This site features professional porn stars as well which is an awesome benefit if you're looking for top-level performances. You will also be able to communicate with the cam girls via a chat messaging system.
User Experience: The website is conveniently offered in several different languages to make the customer experience more tailored to your needs.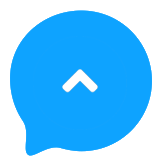 This site is extremely similar to Chaturbate with very little difference. The interface will be the same, thumbnail style webpage that you're probably very familiar with by now. The number of women on this site far outnumber any other type of webcam model.
A few things that differentiate this site from other porn sites like Chaturbate, is that each video will have specific tags, sort of like hashtags, that allows the video to be sorted into various categories. Clicking on these tags will take you to a page showing other videos with the same tag. This is a useful feature when it comes to finding videos that you like.
User Experience: Their webpage could be more streamlined but they have an extensive FAQ page for customer support.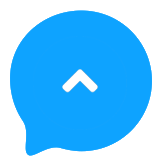 ChatRoulette is different than other porn sites on this list because it is not marketed as a sex webcam site. ChatRoulette is a webcam-based website that connects its users to other random people using the site.
While it's not advertised as such, ChatRoulette features many exhibitionists who use the site to make live, sexual content or view said content. You never know who you're going to get, so be prepared for a wild ride.
User Experience: people using this website have complained about a lack of moderation when it comes to explicit content, which of course, works in your favor.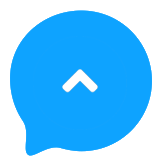 Now that you have a general idea of ChatRoulette, you understand all of the basics of SlutRoulette. This website takes the thrilling experience of ChatRoulette and makes sure that all of the people you chat with are hot women. If you like the ChatRoulette model, you'll love this website.
SlutRoulette offers an exciting aspect that cam sites like Chaturbate lack. You get all of the best parts of live, online porn, but with an adrenaline-inducing twist.
User Experience: Customer service can be hit or miss with this site.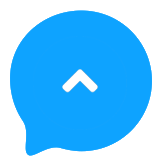 LiveJasmin focuses on showcasing incredibly attractive women who put on quality performances. This site is pricier than other sites on the list but you are paying for quality. You'll notice that the aesthetically pleasing interface stands out among pretty much every cam site out there.
There are several categories on this site to choose from but most of them are focused on women. There are a few categories that include couples and trans girls as well. You can interact with the models via chat, VIP shows, and connected sex toys.
User Experience: Customer service and support are fairly good on this site.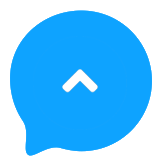 Flirt4Free is another cam site that is similar to Chaturbate in that it offers tons of live cams for you to choose from. You can narrow down your search with search filters including age, ethnicity and body type. Use your mouse to hover over each thumbnail to get a preview of the action.
You'll love this site if you are looking for high-quality videos and a large selection of online girls. You'll have to register with the site to get the full experience as most girls won't let you into the chatroom as a guest.
User Experience: Flirt4Free has a really nice interface that makes it easy to navigate. Customer service is professional and fast.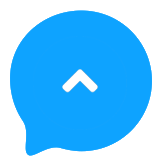 ImLive is another great selection for sites like Chaturbate. This site is similar to Chaturbate in that it offers a selection of ladies who want to get naked on a live stream. ImLive focuses on giving amateur models a chance to shine. This website will provide you with thousands of hotties and 14 different webcam categories to choose from.
You should check out this website if you like what amateur hotties can provide you. Unlike major porn stars, these newbies are more accessible and give you a more personalized experience.
User Experience: the website interface is nothing to write home about but it's not the worst.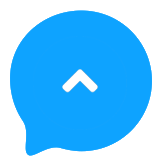 FireCams is a solid place to start if you're looking for Chaturbate alternatives because it's free to sign up and chat with the ladies. Once you sign up for this site you'll find that the hotties on here are fairly laid back and down to have a conversation with you.
To say there are lots of women on this site is an understatement. There are typically hundreds of babes online, ready to give a good show. Like Chaturbate, this site has a big selection of filters and categories to help you narrow your search.
User Experience: This site has a nice, sleek interface that is refreshing when it comes to sites like Chaturbate.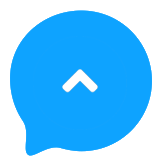 CamsCreative really is a creative site. Like, Chaturbate, you'll find a selection of live streams and sexy ladies. The web design is interesting to look at and is similar to comic book style graphics. The coolest part about this site is that it is so affordable.
The women on this site are extremely attractive and are ready to interact with you with private shows. The only downside to this site is that there are not as many live streams to choose from. This site is newer than Chaturbate so it might take longer to get a larger selection.
User Experience: The comic book style of the website gives customers an enjoyable experience.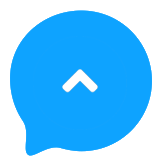 Cams.com is similar to Chaturbate, but it takes the categories and gives you more than you could ever ask for. First, you can choose from male, female or transgender. Next, you can choose from age ranges including 18-19, 20-25, 25-40 and mature. After that, you can choose ethnicity, body type, and hair color to really dial it in. Best of all, they have a kinks category for all of your wildest fantasies.
You can interact with your performer by controlling her vibrator which is a thrilling option. Camera quality is pretty consistently high definition. Make sure to check back on this site frequently because they add new models on a very regular basis.
Customer Experience: This site is overwhelming with the number of options but they make it easy to figure out with a simple website.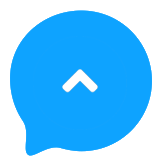 Xlovecam is the site to visit to find live nudity for free. There are hundreds of babes on this site who offer a mixture of paid private shows and free public shows that are based on tips.
This site offers a large variety of beautiful women to view. We recommend trying out this site if you want to see what Chaturbate alternatives have to offer. Try jumping in on one of the free public shows to see what it's all about.
User Experience: The website is a little outdated but it's fairly simple to use.