Top Free Adult Porn Games, Hentai, & Sex Simulators 2020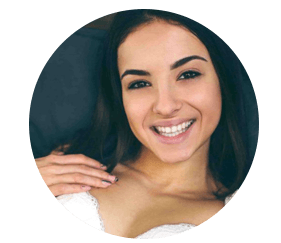 If you're like most guys these days, chances are you've at least wondered about the world of mobile and online porn games. Imagine all of the best parts of video games and porn all rolled into one and you've got yourself a porn game. If that sounds like a dream come true, well it is! Sex games aren't as simple as you might think though. There are several categories that porn games fall into, and you'll want to do some research to figure out exactly what gets you off when your feeling horny.
We've compiled a list of the best games out there for you to explore. There are literally hundreds of games to choose from that all offer incredibly raunchy, hardcore content. It all comes down to figuring out what your favorite style is when it comes to porn games. If you're not sure what style you'll love, we've included some websites in our review that will give you several categories of games to choose from all in one place.
If you love free porn, there's an unbelievable collection of free meet n fuck sex games across all genres waiting to be explored. Whatever your sexual fantasy is, you'll be overwhelmed by the amazing quality of content. Here are some of the best porn games, hentai, and adult sex games in 2020 that are worth giving a shot. Read ahead to learn more about what the categories mean and the best sex games available today.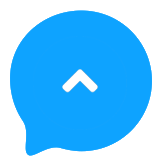 If you're a big fan of Hentai/comic sex games, Nutaku.net has you covered. Right from the main site, you can access a library of hundreds of games assorted by adventure, RPG, Action, and Kinetic Novel. On Nutaku, you can also refine your selection using filters like fantasy, uncensored, big tits, females only, school uniforms, multiple endings, and more to access hundreds of hentai games.
If you're not sure where to start on Nutaku, we recommend checking out the Nutaku staff picks for some solid options. One game that they recommend is called Fap-Ceo, described as a build your own, chat video empire. This game lets you run a chat-video business where you have to hire and fire sexy anime women. Another of the Nutaku staff recommended games is called Chick Wars. This game is all about turn-based, tactical gameplay and of course, beautiful, horny chicks.
Nutaku games stand out because of their dedication to creating porn games with beautiful, high-quality graphics that include full sex scenes. Nutaku is one of the best out there for Hentai style games, so if you love porn, anime and games, this should be your first stop.
The developer has done an awesome job by creating amazing games like chick wars, crystal maidens, and Fap CEO. Both desktop and mobile versions are absolutely free. This game is highly addictive, and you can spend dozens of hours playing sexy games without even realizing it.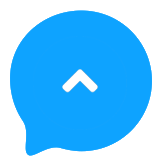 This is a 3D adult game where you choose a dream girl based on ethnicity, body parameters, and hair color. Once you're done with the basics, the action kicks in. Use the command features and tell your girlfriend what she needs to do. As you harness your skills, you'll be in a position to do more exciting activities. Everything leads to an interactive porn experience including ass fucking, cock sucking, BDSM, and gangbang.
Sex Emulator gives you a chance to explore your erotic fantasy and determine how far you want to go with your dream fuck friend. And after you sign up, you can access a huge library of 3D anime porn videos. Unlike most 3D porn games out there, you can build your skills without any borders.
The main focus of Sex Emulator is the detailed customization of what they call, your "dream girl." Building your dream girl is the first thing you do when you start playing this game and that means you get to choose her hair color, her tit size, ass size, skin tone and any other feature that you love. This aspect alone is extremely fun in itself, but Sex Emulator provides a more in-depth game than just building a girl.
Once you build your dream babe, you get to command her to fulfill all your wildest, hardcore fantasies. Rather than just watching a porn video, you can create your own customized porn with your 3D woman which makes this stand out in the world of sex games. Your lady will level up with each raunchy scenario as you see her fuck her way through exotic locations. If you think you'd love a porn game that gives you the feeling of real, live porn, you should check out Sex Emulator.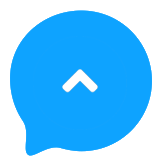 This is one of the most erotic games out there. It features beautifully animated women and offers more than just sex. Pablo Escobar, a drug lord, enjoys some moments with beautiful women. You have to sell drugs and you'll be rewarded with hot women. Throughout the NarcosXXX game, you'll be visiting mansions, brothels, and drug labs. Besides that, you can customize the hair color, body shape, and more.
To progress to the next level, you have to kill the enemies by tossing grenades at them. But the best part of the game is that you can control the sex moves and how fast you want to go. You can also access lots of adult material. The journey to the top is not easy because you have to deal with the DEA. You get the all of best parts of an exciting storyline, complex actions, and raunchy sex.
As you can imagine, becoming a successful drug lord means you get to fuck hundreds of beautiful women on the daily. This game stands out from the bunch with a truly interesting and thrilling plotline based on the hit television show. This game gives you gritty crime, steamy sex, and crazy shootouts. NarcosXXX uses 3D graphics which makes it all come to life.
The game focuses on three main characters named Pablo, Voracio and Valeria. At the beginning of the game, you'll choose one of these characters to be, each giving you a different and exciting storyline. The game creators recommend trying Pablo first as they believe this role is the most fun and action-packed. This kind of detailed plotline is not commonly found in porn games, so we highly recommend you try this one out.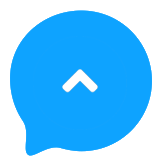 Hentai Heros one of the best online hentai games ever made. The concept of the game is simple – you collect a group of girls and fuck them all. But this is not as easy as it sounds. You have to start the game by chasing girls on a corridor and having sex with them. Make sure you pay attention to your energy levels and recharge over time. There's a map to guide you and the more girls you have, the better it is for you. If you find that you love hentai, this is one of the best games out there.
This amazing hentai game has several games all based in the same universe with different villages you can visit. The first setting you'll be placed in when you log in will be based in a high school setting where you chase incredibly hot girls around and witness extremely raunchy, hardcore sex scenes.
When you sign up for this website, they'll gift you with a free game called Pachinko which is super fun and comes with several easy rewards to earn. During this game, you can save up money and use it in the market place once you're done with the game. You can use this money to customize your player and boost their stats. With the rewards you earn, you can start gifting them to the various harem babes. Once you reach the required level with a harem hottie, you can start the dirty sex games.
Play this explicit game, build experience, and gain levels. When you follow the adventure of your hero, you can enjoy amazing scenarios. As you travel into the fantastic sexy world, you have to contend other harems. There are also plenty of perks to keep you busy. This stands out as one of the most fun hentai sex games online today.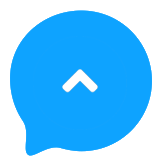 Life Selector is an exceptional site with story-based sex minigames. It's determined to make your sexual fantasies come true with HD POV porn. You can choose your own adventure from blowjobs, striptease, schoolgirl, cowgirl ride, and handjobs. When you first start one of their interactive porn videos, you'll watch a segment of the video and then be asked to make a choice. Once you click on your choice, the video will take you to a new scene based on your answer.
The site features some of the top porn actresses like Mia Markova, Karlee Grey, Kimmy Granger, and Alison Tylor. You'll also enjoy high definition videos and embark on a fantasy-based romp. Another benefit of Lifeselector is that the previously unlocked games will remain yours forever. This website provides a unique game that gives you way more than the traditional porn video can. If you want hundreds of options that allow you to customize your porn, this site can provide that for you.
No matter how crazy your fantasy is, you'll get something that suits your sexual desire. The above sex games offer hot, heavenly pleasure absolutely free. This is the best chance to play out your fantasies and take your sexual adventures to the next level. Do yourself a favor and explore this superb collection of adult sex games!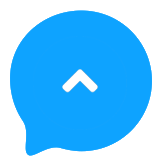 Cunt Wars is a completely free online porn game in the hentai porn game style. This card battle arena game will be seriously addicting if you already know how to play this style of game. This type of gaming involves placing characters on a board and having them interact. If you aren't familiar with this gaming style, the beginning of the game will take you through a tutorial so that you can become comfortable with it. Of course, this game has an adult element, heavily laden with sexy hentai content.
The biggest attraction to Cunt Wars is that it's actually a super fun, tactical porn video game. This game has a lot to offer if you want a game that challenges you and makes you use your brain. Cunt Wars' kind of in-depth detail is not usually found in porn video games. If you're a super experienced gamer, you'll have no problem getting through the challenges, but if you are a beginner, it'll definitely give you a run for your money.
Gameplay involves facing bosses and completing tasks in order to get to the next level. Each time you complete a level, you'll earn a reward. You'll find that they aren't stingy with rewards and you'll get a lot of freebies as you progress through the game.
If you love well thought out, tactical video games with all the elements of hentai porn thrown in, this game is a great option. There's a ton of attention to detail, down to the music that plays during gameplay. It's totally free to play with some options to purchase items during the game, but you definitely don't need to spend any money to enjoy this game.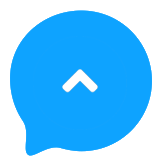 This ambitious website has a lot to offer the user in terms of virtual reality porn experiences. They offer a free game, multiple apps, live VR cameras, and tons of virtual reality porn videos. This website has garnered some well-deserved attention and won several awards for the best virtual reality porn site of 2018 and 2019.
Most notable of all of these accomplishments are the cutting edge apps that are featured on the website. One of these apps is the PLAYA app. This sex app is a virtual reality porn app that is supported on a large variety of VR game systems as well as android phones. Access on iOS systems is not yet supported but is coming soon. This app allows its users to enter virtual reality and get hardcore action.
The other app that is featured is called ARConk. This app is only available on virtual reality systems but soon will be made available on all smartphones. ARConk allows you to create a virtual hottie who you can have sex. The app gives you the illusion that she's in the same room with you which takes the experience to the next level. You'll love this app if you're looking for a high-quality virtual sex game.
If you're looking for something simpler, download the free game from their website. This game is called Date Night and can be played on virtual reality platforms as well as Apple and PC computers. Date Night is a puzzle-style adventure game where you get to interact with sexy girls and do erotic things with them. If you're feeling horny now, this is a quick and easy porn game to download and try.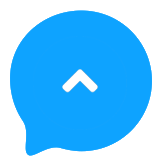 VR Fuck Dolls is another award-winning virtual reality-style porn game. This game features hyper-realistic "dolls" who you can interact with and create amazing, hot sex shows with. The real draw for this game is being able to fully customize a hot girl to have virtual sex with.
Customization is incredibly detailed; users can choose breast size, hair color, and much more, right down to her naughtiest bits. You can create a tattooed sex goddess or an innocent, pig-tailed babe. You will also find that the graphics are extremely realistic. Of course, the images are rendered, but the quality is so superb that you will get the feel of watching real porn.
If you don't want to customize a girl, they also have thousands of models that they have already customized that are available for players to fuck. This game has players choose an adventure, which could take place in a sex dungeon or an epic castle. You can play online with other players or by yourself in private mode.
You can play this game on a variety of virtual reality game systems. They also have available on mobile devices, making this one of the most convenient porn games available.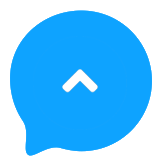 This game brings a fantasy world that is rampant with sex. Brothers fuck sisters while mothers fuck sons. Other sexual perversions exercised by the locals include deep throat, anal, ass licking, domination, strap on, and more. The author has borrowed a lot from the Game of Thrones story with only a few slight changes. If you like to read erotic fan fiction, this is one of the best games for you to try.
The game is in the adult visual novel style of video games and is based on a parody of Game of Thrones. This means you will have to read through each scenario. The storyline will follow your character, a young nobleman who has been banished from his homeland and stripped of his titles. During these quests, you will meet a whole cast of characters that live in this medieval world.
This young man is challenged to make something of himself and gain back his respect by completing tasks and adventures in order to earn coins and rewards. Being in the category of porn games, these adventures will, of course, feature plenty of opportunities for you to get intimate with other characters in the game. This is one of the funniest games out there for guys who like the fantasy genre and love to read.
Game of Moans has addictive gameplay, high-quality graphics, and fast downloads. Needless to say, it gives a fantastic opportunity to explore your wildest fetish sexual fantasies. The social aspect of the game leaves no details untouched. You can explore every aspect of the game like having cybersex with other players. The features of this game keep expanding, so you may want to try the free version first.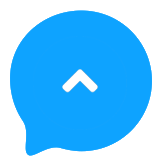 7 Angels is a simple, cartoon porn dating simulator. This game, available on Android devices, puts users in a world where you have been seduced by an evil (and sexy) succubus that has cursed you to endless suffering unless you are able to become a sex god yourself. This means you get to fuck hundreds of hot girls until you finally become strong enough to break the curse.
The game works by guiding players through a series of settings in which you complete tasks and progress the story. At each step, you'll get to fuck different girls through the text-based platform. If you're horny and love a porn game that has you read through scenarios, you'll like what this game has to offer. Because the game relies on text more than graphics, it provides a huge variety of scenarios that you can play on a mobile device.
7 Angels will keep you on your toes by having you complete challenges at every step of the way. Once you successfully complete a challenge, you get to fuck another hottie. Challenges are in the style of puzzle games where you have to link balls in the same color to earn points. Winning challenges earns you prizes rubies and energy points that will give you a boost in the porn game. You can also collect rewards with your points that include incredibly sexy pictures that will get you off immediately.
This game is free to download and has in-app purchases available to players. Luckily, you won't need to purchase anything for the game to be worth your time.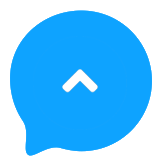 3D Sex Villa is an interactive, role-playing sex simulator game that lets the player experience erotic sex scenes with high-quality graphics. Unlike other xxx games that only show video clips, 3D Sex Villa lets it's users control a character and fuck other unbelievably hot characters. Players will travel to a variety of virtual locations where you can try insane positions with sexy models.
Players can choose to control multiple characters, which is a huge plus for this game. You can choose from a variety of outfits to customize your avatars. With this sex game, you are in full control of what your avatars do and how they act. This means you get to put them in the wildest sex positions and essentially create your own porn. This really works in your favor if you have a specific kink or fantasy that you want to see played out on screen.
Some of the benefits of this porn game are unlimited sex positions. That includes pretty much any erotic position you can think of, including blow jobs, doggy style, 69, threesomes– you name it, you can try it. Another awesome feature with this game is the virtual sex toys you can use on your sexy avatars. You can give her pleasure with vibrators or dildos or let her lock you up with handcuffs.
The download is free, making this one of the best free xxx games out right now. You are given the option to buy coins once you start playing for extra special fun. If you are looking for an interactive xxx game, definitely try this game out.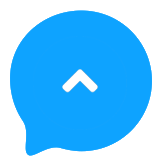 This is a 3D animated sex game that allows you to customize an avatar for some sweet virtual intercourse. In order to play the game, you should register a free account. Create your own persona and explore the make-believe world. The beauty of it all is that there are no messy consequences. One popular upgrade about 3DXChat is that you can share downloaded content. If you want to try out something in the category of sex simulator games, this is a solid place to start.
If you've ever played Sims or Second Life than you already know the general idea of these types of games. 3DXChat lets you customize an avatar and live a virtual life in the world they've created, however, unlike Sims or Second Life, your avatar gets to have explicit, sexual interactions with other characters. This definitely one of the most addicting sex games you'll find out there, so it's no mystery why it has the largest user base of any of the sex games available today.
One feature that makes this stand out from other sex simulator games, is the ability to use it with a virtual reality headset. This really lets you immerse yourself in the virtual world that your avatar lives in. Another feature that makes this game so fun, is the ability to link it to the VStroker Fleshlight. If you thought a virtual reality device made the gameplay feel real, imagine what it's like with a sex toy involved.
While the basic version is free, you need to pay a small fee to access all the features. As the model gazes alluringly towards you, click on any of her private areas and change the viewing angle. When she touches herself, the eyes convey organismic sexual pleasure. There are also plenty of lighting options from colored lighting to shades of day. The models have pretty faces, round breasts, and perfect bodies. This is one of the most satisfying sex emulator games to play.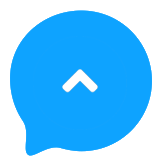 Nothing beats the rush and adrenaline of adult games. This platform of Firstadultgames.com has continuously managed to improve its services. Once you sign up, you can access role-playing games featuring women in 3D animation. Simply state your gender and the mode you want to play on. You can test the waters in Softcore game mode. If you're ready for some action, you can dive into the hardcore mode. But whatever mode you choose, you should choose a sexy slut to accompany you.
You can always start off in softcore mode, but if you want to see what sex games can really offer, why not jump in headfirst and see what hardcore mode has to offer. With hardcore mode, you will see extreme, hardcore sex with incredibly seductive 3D hotties. If you think your ready and you're feeling adventurous, Extreme Mode will give you the raunchy content of your wildest fantasies. Be warned though, this is not one of the xxx games that hold back. When they say hardcore, they mean it, so be ready.
When you start playing at level one, you'll only be able to choose one horny chick to accompany you on your journey. As you keep playing and getting better at the game, you can begin to add the other babes into your group. Eventually, you will collect all four of the beautiful women and your end reward will be an out of control orgy. This is one of those games that challenges you a little, but the reward is well worth it.
Some of the women worth trying include a brunette with big tits, a cum-loving blonde, or slim lavender-haired girl. You can also find the location of the available girls and request for their snaps. As for the graphics, this adult game has no glitches. Be sure your browser can run the game without any difficulties. The main idea of the game is to help you enter the kinkiest world without any boundaries.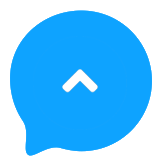 Games of Desire is your go-to website for all things involving cartoon porn games. This all-encompassing website has kindly compiled hundreds of porn games that you can play for free. This website will give you endless hours of fun. This is a great place to start if you want to check out all of the several different categories of porn games and figure out which one you love the most.
Games of Desire has games in several categories including hentai, 3D, BDSM, arcade, sports, and puzzles. The games come with hundreds of themes ranging from a game of thrones parodies to hardcore Rick and Morty. If you enjoy fighting games, you can get plenty of action in their popular series, Fighting of Ecstasy. You can also check out Battles of Survival for an exciting, post-apocalyptic shooting game.
If you're not sure what you're into, they include a handy rating system on all of the games so you can see what is most popular. One of their highest-rated games, Clockwork Industries, guides players through a thrilling adventure of romance, science, deception, and sex, starring the hottest characters you can imagine.
With so many games to choose from you would be hard-pressed not to find something you love. If you feel overwhelmed by the vast amount of content, use their search bar to explore their xxx games. This website is free to register and their games are free to play.
Categories of Porn Games:
Cartoon: The most classic of all porn video game styles is the cartoon porn game. These games take cartoon graphics and turn them into your most hardcore fantasy. These often involve puzzle style gameplay and sexy storyline where you get to fuck naughty cartoon ladies.
Hentai: Another popular genre for porn games is what's referred to as hentai. These porn games are similar in nature to the cartoon games previously mentioned but are done strictly in the anime style. If you love anime, videos, and porn, this category of porn game is going to be the best match for you. The gameplay is diverse but often includes card battle arena style of gaming so if you're familiar with this, you'll excel here.
Sex Simulator: The most straightforward style of porn games is probably in the sex simulator category. These games involve much more realistic graphics in which the player can often customize a beautiful woman and then create hardcore, erotic sex scenes. These kinds of games are more heavily focused on graphics and a customized porn experience rather than gameplay. If you're super horny and want to have the best interactive experience rather than just watching a porn video, these games will do the trick.
Virtual Reality: Last but definitely not least, are virtual reality porn games. These games are probably the most cutting edge out of all the categories and often require a virtual reality headset. These games focus on a totally immersive porn game experience that has high-quality graphics, interesting storylines, and exotic locations. If you have a virtual reality headset or are thinking of investing in one, you should try out one of the virtual reality porn games that we review in this article.
If any of these categories sound intriguing to you, we've compiled a list of all of the best porn games including all of the genres we just covered so you can find the games that are best for you. We'll also let you know about some free mobile porn games so that you can take the fun with you wherever you go. Browse this collection of all the best porn games and you will absolutely find one that you love.