ManyVids, How to Get Started Selling Adult Content [Tutorial]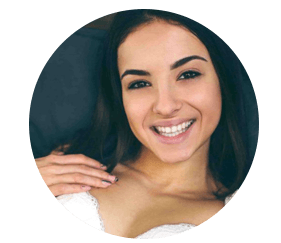 Disclosure: When you sign up through links on our site, we may receive a referral commission from partners. For more, see our advertiser disclosure. 
What is ManyVids?
ManyVids is an online platform where people working in the sex industry can sell adult clips, custom videos, phone chat, video chat, and subscription services. Models can create profiles on this site where they can list all of their services and prices in one convenient place. Models can also do live shows and earn tips from viewers or even do paid private live shows.
ManyVids is unique in the world of adult video websites because it is owned and operated by an adult performer named Bella French. Bella French created ManyVids with the goal of creating a positive, inclusive place for adult content creators to sell their services. ManyVids prides itself on paying it's models a high percentage of the sales earned. ManyVids doesn't discriminate and welcomes people of all genders, ethnicities, and sexualities who work in the sex industry.
If you're interested in selling adult content on a safe, legitimate website, ManyVids is an excellent option. ManyVids offer several options for models to earn money and get a large percentage of their own sales. With 2.6 million active users, it's possible for models to create a real following using this website. Read on to learn more about how the website works, how to build a good profile, and ways to make money on this site.
Related Posts:
Requirements
Age Verification: The only true requirement you'll need to sell adult content on ManyVids is to be 18 years or older. You have to prove your age by providing a picture of your government-issued ID as well as a picture of you holding your ID. They may require an additional photo of you holding your ID as well as a piece of paper that says "ManyVids." Other than that, all you have to do is agree to their terms of service and you're good to go.
Equipment: There are no strict requirements on ManyVids when it comes to your equipment but be aware that the better your equipment is, the more you can charge for your content. Many models start off with a more affordable camera set up when they first start creating content and that's totally fine. As you grow a following and start making money, you can upgrade to a higher-end camera. The better your content looks, the more money it's worth.
Commitment to Inclusivity: ManyVids has made it a point to welcome people of diverse backgrounds. This means that anybody is welcome to join ManyVids to sell their content.
How Much Money Will You Make?
Salary Range: Salaries range anywhere from $100-$10,000 per month. As you can see, salaries earned on ManyVids vary wildly and depend on many factors. The stars on ManyVids earning the most money are utilizing all streams of revenue possible through the website. This means offering as many services as you can and creating quality content.
One of the best ways to earn a steady income on ManyVids is by gaining subscribers. Subscriptions will earn you a steady monthly income for as long as the subscription lasts. Think of followers as potential subscriptions and earn as many as you can.  If you already have a large following on social media, you have a better chance of becoming a ManyVids star.
Payout Percentage: ManyVids gives it's models 80% of sales from custom content, sex chat, phone calls, and tips. Models will earn 90% of earnings from all subscription services for the first year, then 80% after that. You can earn 60% of the sales from your normal videos.
RELATED: Make mon
How Does Payment Work?
Pay Schedule: On ManyVids, Models can get paid twice a month. Payments are made on the 1st and 16th of each month. Having a regular pay schedule is definitely a plus to working with ManyVids.
Payment Methods: Models on ManyVids have several options when it comes to payment. You can choose to be paid via direct deposit, Paxum or Cosmo prepaid cards, Cryptocurrency, or by check.
Minimum Payout: In order to cash out your payments on Manyvids you'll have to make a minimum of $50 for the pay period.
 3-Step Guide to Creating a Profile:
After you create an account, you can start building your profile after 24-48 hours. Building a full profile is one of the best ways to gain followers and make money. Users will visit your page to see what videos you are selling, what your prices are for your services, see your follower count and see what awards you've won.
Here are the most important steps to take when creating your page:
Upload Clips: You'll want to fill out your page by uploading a decent number of videos for customers to shop. A good number to aim for is 10 videos. To upload a clip you can go to the drop-down menu labeled "my content" and scroll down to the link "upload videos." From here you can drag the video files or upload them directly from your computer. Once you upload your videos they'll start processing. During the processing time, you can edit your videos to add a title, description, tags, and price. Once it's done processing you can launch the videos and choose a thumbnail and create a teaser.
List Services and Prices: An extremely important aspect of your profile is your custom store. This is where your customers will find your services and prices. You can choose from a variety of services, such as live shows, and set your prices.
Write an About Section: In order to gain followers, your fans will want to get to know a little bit about who you are. In your About section, you can talk about the kind of content you create and what you love to do. You can also fill out a quick questionnaire to list all kinds of information such as your occupation, eye color, measurements, sexual orientation and much more. This will also help when users search for a model with specific characteristics.
Ways to Make Money on ManyVids

Clips: The main feature that your fans will see on your ManyVids page are the adult clips you create and upload. You'll want to create new and consistent content for your fans so that they keep coming back for more. Models usually charge between $5-$30 dollars for their clips. Make sure to tag your videos with the appropriate tags so that they show up when users search.
Custom Content: Another great way to make money on ManyVids is by taking requests for custom content. If your fans have a specific kink or fantasy they can pay you to make a custom clip. This is an awesome way to make money on ManyVids since you get to keep 80% of custom content sales. Another benefit of offering custom content is the ability to charge more than a pre-recorded clip. Since you are putting time and effort into creating a custom clip, you're able to charge significantly more than you would for your standard clip. Creating custom content is a win-win situation since you can upload the clip as a pre-recorded clip for other customers as well.
Phone Sex: If you're into selling phone sex services, you're in luck. ManyVids allows it's models to list phone sex as a service using the "Call Me" feature. ManyVids does not provide you with a special phone number for phone sex, so you should invest in a burner phone number to ensure your safety and privacy.
Live Cam: ManyVids has it's own live cam service called MV Live. In order to make money with this service, you have to qualify for the New Cummer Badge. In order to earn this badge, all you need is to upload 3 videos, 5 clips, and a profile picture. Once you do this you can use the live cam feature. Models can choose to have public live shows or private live shows. Users will find your show when they search the MV Live section of the site.
Custom Store: Your store is where you'll list all of your services and their prices. ManyVids has several services that models can list in their store. You can choose to sell clips, custom content, video chat, phone chat, sexting, and subscription services. The more content you offer in your store, the more money you can make.
Fan Club Subscriptions: ManyVids has its own subscription service called MV Crush Club. This is where your fans can choose a monthly subscription to receive special content from you. You can create subscription options ranging from 1-12 months and set a monthly price. Participating in the MV Crush club is a vital way to make money on ManyVids since they give you 90% of your earnings from subscriptions. Your fans will find this feature by clicking on the MV Crush Club button on your page.
Quick Tips
Be your own customer service rep: On ManyVids, users can leave reviews on the models and their videos. If you receive a bad review, there's no reason to panic. The first thing you can do is contact ManyVids customer service and they may remove the bad review. If that doesn't work in your favor, you can message the reviewer directly and troubleshoot from there. If worse comes to worst, you can always delete the clip and reupload it.
Tag your videos: Make sure you use the tags that ManyVids provides for models when you upload a clip. For example, if you post a clip portraying a specific kink, like sub/dom, make sure to use the appropriate tags. This way your clip will be visible when clip search for that specific kink.
Watermark your videos: You put a lot of time and effort into creating your content so you should protect it at all costs. The simplest way to do this is to watermark your pictures videos so that people can't steal it and pass it off as their own.
Be consistent: The best way to get repeat customers is to be consistent with your content. An easy way to stay consistent is to create a batch of videos and then upload them on a schedule. Luckily, ManyVids has a scheduling tool that you can use to make this even easier for you.
Special Features
In addition to providing several ways to sell your content, ManyVids also has several extra features that you can use to help promote yourself and make more money.
Marketing Tools: ManyVids gives you a little extra help by providing you with your very own marketing tools. Learning how to market your own content is incredibly important if you want to create a lucrative business on ManyVids. This website has several features to help you out such as the promo blaster that automatically sends out a tweet to your fans anytime you upload new content. ManyVids also has other tools such as a promo code feature and promotional banners.
ManyVids Contests: ManyVids hosts a variety of weekly contests for models to enter for a chance to win extra money. The cool thing about entering a contest is that you can earn money from any of the paid votes your fans may have entered.
ManyVids Blog: If you have a knack for writing, you can get extra exposure by submitting a post to the ManyVids Blog. You can write a blog post on any topic that excites you and submit it to the blog. Not all submissions get chosen but they do feature quite a lot of them, so it doesn't hurt to try.
ManyVids Magazine: ManyVids has its very own magazine that features professional photoshoots and interviews with ManyVids models. Getting a feature in the magazine is great for gaining more fans and subscribers. Create quality content and gain loyal fans to get a chance at a magazine feature. You may also get an offer to work with the magazine if you do well in one of the contests. This is an awesome chance to boost your exposure.
Conclusion
You can see that ManyVids is a great place to start selling your adult content and building a fan base. You can feel confident working with Manyvids knowing that it was created by an adult content creator who understands what adult models are looking for in an online selling platform. Working in the sex industry can be intimidating at times, but this website truly cares about its models. You can pick and choose exactly what services you'd like to sell and how much you sell them for. The best part is ManyVids offers models a fair percentage of their sales. Making an account is fast and easy, so get out there and start earning on ManyVids.