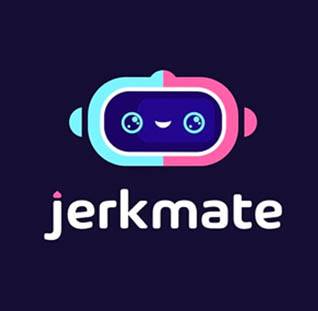 JerkMate
PROS
One on one action with cam girls.

Match with hot girls.

Convenient filter system.

Easy registration.
CONS
You have to purchase tokens.

Short free trial period.

Mediocre customer service.

Limited free features.
Screen Shots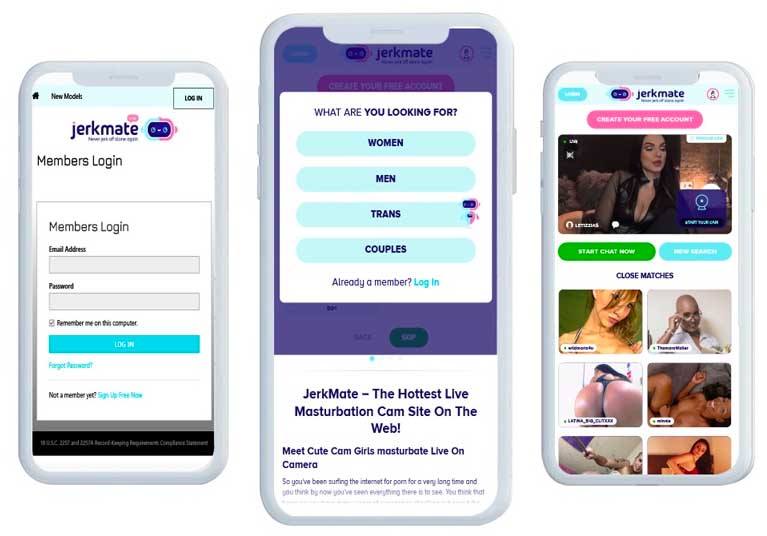 Sites like JerkMate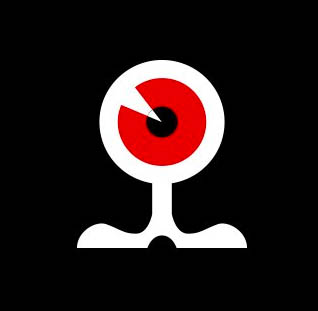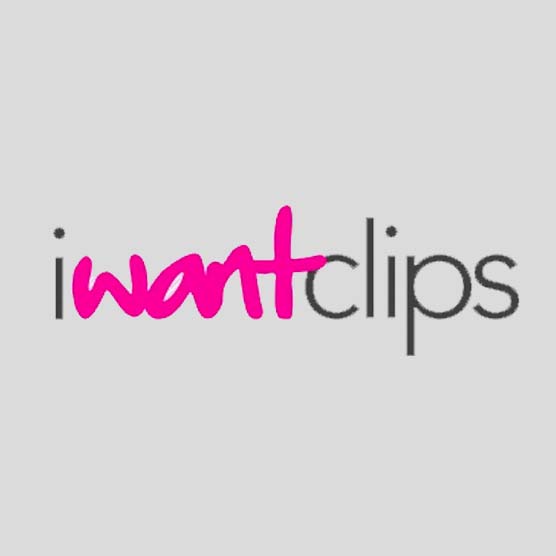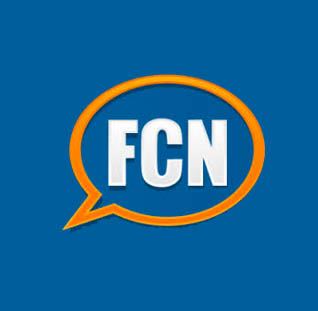 JerkMate Cam Girl Sex Site Review
Camming in the traditional sense usually only goes one way. A hot chick plays with herself in front of a webcam and you pay money to watcher her do it while you do God knows what on the other side. While that is a tale as old as time, JerkMate claims to be ready to shake up the whole game. Imagine Chatroulette in modern times. 
When you work with a cam girl usually she is putting on a show for a bunch of guys at the same time. You don't have a one on one interaction with her and she often doesn't get to see you. What's hot about that? Mutual masturbation is hot and taboo for a reason. JerkMate claims to pair you one on one with a cam girl of your choosing. You two masturbate together and then that's it. 
Masturbating is a lonely activity for most of us. JerkMate is looking to change that. By pairing you with a hot chick masturbating at the same time the idea is that you push each other to come together, literally. Claiming to be a social media platform the site partners members with one another. 
What is JerkMate? 
Not gonna lie the JerkMate site looks super nice. The interface is clean and once you're through the home page that continues. The site looks super navigatable and easy to use. Right on the homepage, there is a feed that looks like it is someone's actual feed and all you need to do is turn your camera on. 
From the home page, you can select what type of person you're looking for. Based on ethnicity, size, hair color, etc. you can narrow it down to your exact "type". From there you match and get masturbating. 
It does appear at some point you will have to register to participate but data collection is limited. You just need an email address and your name. Like with anything of the sort we recommend never using your personal data so maybe set up an email for just this purpose. 
How much is JerkMate?


JerkMate claims to be free! Here's the thing about "free", if it sounds too good to be true it probably is. Maybe you get some of the features for free but most likely not all of them. There is a dynamic where JerkMate might take you off-site to a traditional camming site. This makes a lot of sense. If you're already horny and looking to jerk off masturbating with a cam girl is the next best thing. 
Jerkmate used what is known as a freemium model. Some companies and social media sites use a freemium model.  A freemium model is when a business collects your card but doesn't charge you for a while. Basically you can cancel before that time comes. The benefit for the company is they're planning on you forgetting about it and then continuing to be charged. Let's be honest we probably all of a ton of these going on. 
Once you create your free account you can upgrade by purchasing tokens which will allow you to tip the models – for example, 600 tokens.
How JerkMate works
The site seems pretty straight forward. You visit the site. Make a profile by filling out some basic information. Select they type of person you are looking for. For example, male, female, trans etc. Once you've narrowed down your criteria you get matched with a girl that wants to masturbate with you.
There have been claims that the site does legitimately hook you up with people touching themselves. An interesting thing we discovered is that some people claimed JerkMate hooked them up with a VR mutual masturbating experience. 
This is super interesting to us. In an emerging market in the porn industry, virtual reality porn is pretty new and exciting. Some people claim this new terrain is problematic we think its rad. If JerkMate is really hooking you up with VR chicks to masturbate to that's kinda cool. Obviously some people want the real deal and we don't blame you for that. Maybe JerkMate has a variety of offerings for whatever you might be into. 
Is JerkMate legit?
The jury is out on whether or not JerkMate is legit. It does appear to be a real site with real girls. It also appears to be a real site with virtual reality girls. From what we can tell it definitely has something going but might not be totally off the ground yet. 
It does appear to be free. So the fact that it doesn't makes us think it might be a little more legit. JerkMate is free to use so you really don't have much to lose you may as well give it a go. If you need to give over your card information at any point try to figure out what it's for. JerkMate might be taking you to a cam site where you interact just like you would any other cam site. 
Final thoughts
JerkMate seems to be a legit cam site, with hundreds of girls. Honestly, if it isn't we hope someone builds it because it does seem like a great concept that would take off. Masturbating is super lonely and a connection with just your computer is isolating. Girls and guys alike masturbate so it makes sense to build a community where people can do that together. Masturbation gets a bad rap as if only men do it. Girls are in front of their computers getting off to porn as well may as well turn those cams on and get sharing. 
Use the free membership to find out if the experience is really worth it. If it really is just a cam site well let's face it it's probably where you would have ended up anyway. Enjoy the site and let us know what you end up finding out.