How to Have Phone Sex (Everything Beginners Should Know)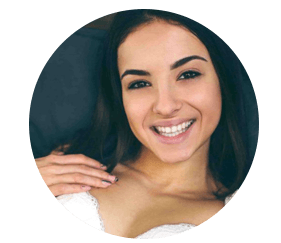 Disclosure: When you sign up through links on our site, we may receive a referral commission from partners. For more, see our advertiser disclosure. 
Phone sex is one of the most exciting ways to get off, and it wouldn't be a stretch to say it's been popular as long as telephones have been. In fact, the first professional sex phone operator started her business in the 1970s and it's been growing in popularity ever since.
People are drawn to phone sex because of the exciting element of hearing someone's voice but not seeing them in person. It gives you more than dirty sexting but it's still just as convenient.
Not surprisingly, there is a thriving profession based on phone sex that is referred to as a phone sex operator. Phone sex operators provide real phone sex to paying customers who love to talk to professionals who know how to get them off.
If you're interested in learning more about how to become a professional in this field or if you'd like to learn how to have phone sex with callers, read our guide on how to get started and learn how to make the most out of a career as a phone sex operator.
How to get started as a phone sex operator:
Find a company: The first step to getting started as a phone sex professional is to find a company that feels like a good match for you. There are many options available, so start thinking about what makes you special. Do you think you would appeal to a straight, gay, lesbian, black, or Latino market? These are all the things you can think about as you apply to different companies. We will go more into depth about how to find a reputable company further along in this article.
Decide on your operator name: While you might be comfortable using your own name, it's still smart to choose an alternative name that you go by when you're working as an operator. Many companies will require you to use an alias anyways so start thinking about what your name will be. This is the fun part; choose a name that represents your sexy, inner vixen.
Write your bio: Once you start working for a company, you'll want to write an erotic bio for your profile. The sexier your bio, the better. Let your potential customer know what kind of experience you'll give them if they choose you. Your bio is the first thing the customer looks at and is often the deciding factor for if they choose you. Make sure your bio lets people know you'll make their hot fantasies come true.
Practice your sexiest voice: When you start applying to companies to work as a phone sex professional, you may find that they will want to audition you to see how your voice sounds. The key to this is to tap into your most sexy, erotic alter ego and let that shine through in your voice. Your voice is your most important tool for enticing the customer, so make sure to practice.
What makes a good phone sex operator
Flirt: Just because your getting paid to have phone sex doesn't mean you shouldn't engage in some playful flirting to set the mood. Your client may be nervous to call in (you might be nervous too!) so the best way to set everyone at ease is to engage in some fun, easy banter. This will establish some chemistry so the caller can have the best experience possible.
Transport the listener: Your main job as a phone sex professional is to make the caller feel like they are in a hot, sexy fantasy where they can explore their wildest erotic dreams. Remember that many of your callers may be lonely so make them feel cared for by helping them forget their worries. Make up hot stories and guide them through an exciting experience that they'll love.
Be creative: If you have a knack for storytelling or creativity, let it shine here. Working in this profession essentially means you are an actress. This means you need to do a bit of research such as reading erotic novels or adult magazines to fuel your imagination for phone sex ideas. You should also be sure to listen to your client and find out exactly what turns them on.
Show off your vocals: Your voice is your greatest instrument when engaging in phone sex. You should make sure to be a bit over the top with your vocals to give the caller an awesome phone sex experience. This means making the person on the other line believe that you are enjoying yourself. You can get this message across with sensual moans and words of encouragement. You should also practice vocalizing an orgasm to really get your point across.
Things to watch out for
Scams and bad companies: Whenever you are looking for employment online, it's important to look out for people who might be trying to scam you. Phone sex companies are no different. When you start doing research into potential phone sex companies you want to work for, you should look out for a few red flags.
First, you'll want to do a Google search on the company. If you see an unusual number of people reporting this company or writing complaints, it's a bad sign.

Another red flag is an audition that is overly long. Reputable phone sex companies will want you to give a brief audition. But if the audition seems to drag on, it may be a person trying to scam a free performance out of you.

Lastly, if a phone sex company is making impressive claims on how much you'll make in your first week, it's probably not true. Generally, it takes a few weeks to build up your clientele before you start making the big bucks.
How to find a reputable company: You can find a reputable company by browsing adult job board listings. Make sure to steer clear of sites like Craigslist to decrease your odds of finding a bad company.
Look for online reviews from other employees to see if the company is legitimate. You can also visit forums such as Reddit to see real opinions on popular phone sex companies.
General safety: Always make sure to keep your personal information private when working as a phone sex professional. You never want to give out your real name, address, place of employment or anything that could identify you to a client.
How to make the most out of a call
Connect with your client: Your goal as a phone sex professional is to gain as many repeat customers as possible. You can gain a loyal client base if you learn your client's fantasies, kinks and whatever else turns them on. Whether it's cell phone sex or phone sex text, you'll want to learn what it is that your client is looking for in a phone sex conversation and provide that for them. Work on building relationships with your callers and they'll want to come back for more.
Learn the lingo: Part of connecting to your client is learning how to talk with them using the appropriate terms. Certain kinks have unique terms that your client will want you to understand and use. For example, voyeurism and cuckolding are both popular kinks that you may have never heard of. Do your research and understand what these terms mean. Your clients will love that you know these words and will want to continue calling you.
Understand their kink: Speaking of kinks, it's important to know exactly what your client's kink involves. When you talk to them, make sure to ask a question or two, so that you can understand what their kink is all about. This is another area to do some research in so that you at least know the basics about popular kinks.
Try role-play: An easy place to start when you first start working in phone sex is to engage in role-playing. This gives you some direction when you are talking to your caller so you don't feel lost. When you're talking to the caller, ask them to share a fantasy of theirs. You can use this fantasy to create a hot and sexy role play-fantasy for the caller to explore.
Etiquette tips for callers
Be respectful: Remember guys, just because you're talking to someone who is paid to have phone sex, doesn't mean you should be rude to them. If they do or say something that you don't like, never lose your temper, just let them know. Remember phone sex professionals are people too!
Give them something to work with: Your role to play here is to let loose and talk about your sexiest fantasies. You may feel uncomfortable at first, but the more you give to work with the better your time on the phone will be. Just remember that an orgasm is waiting for you if you're honest and open. 
Don't make them uncomfortable: You should always feel free to openly express your sexual desires, but if they request to change the topic, it's always best practice to respect their wishes. The most fulfilling phone sex happens between people who have built a mutual respect for each other.
This guide has given you all the basic tools you need to get started with professional phone sex. Remember to be vigilant when looking for a phone sex company in order to make sure they are legitimate. Practice your best phone sex voice so that you can nail your audition and impress your clients. Make sure to read up on your kinks and fetishes so that you can connect to your caller and build a client base. Give yourself a few weeks to learn the ropes and you'll be on your way to a successful career!