Top 21+ Erotic Phone Chatline Numbers with Free Trials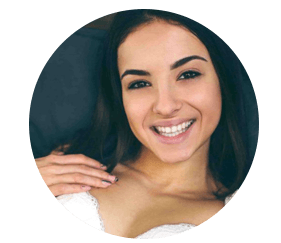 What is phone chat?
Phone chat lines are phone numbers that people can call to have conversations with people in their city or nationwide. Phone chat lines are great for people who just want to have a meaningful conversation or if you're looking for local singles to start dating.
There are a variety of chat lines that all have different focuses. Some chat lines are focused on helping callers find love, while others are geared towards phone sex and intimate conversations. There are also several chatlines dedicated to specific communities such as gay, lesbian, African American or Latino. All of these companies offer free phone chat services for new-comers and we're here to show you the ropes.
Is phone chat right for me?
If you've tried online dating but found that you had a hard time connecting with people over a screen, phone chat might provide you with what you need. Since you actually get to hear the other person's voice, you may find the experience to be much more intimate than text conversations.
You may also be looking for a place to have more erotic conversations over the phone. There are several chat companies that cater to this desire as well.
If this sounds intriguing to you, check out our comprehensive list of chatline numbers. This list covers all types of chatlines so that you can find the right match for your needs.
Related: Top adult chat sites to you can use free
Top 21 Chatline Numbers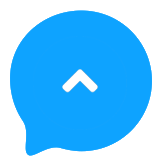 Livelinks is a chat number that provides a place for sexy singles to safely converse over the phone with other like-minded guys and girls. This phone dating service offers the largest database of real single people in North America and has been established since 1990.
We recommend Livelinks as a great place to start if you are new to phone chat because it is so established and offers a large pool of daters to choose from. Another benefit of this chatline is that its users are all real people. This means that no one is getting paid to talk to you and everyone who uses Livelinks is there for the same reason: to meet local singles.
Payment plans start at $4.99 for ten minutes and go up to $29.99 for 90 minutes. First-time users can talk for 64 minutes for $10.50. Livelinks provides women free phone chat at all times.
Livelinks also offers a free trial for first-time users. To try it out, go to their website and find the free chat line number for your local area. Once the call is through, press the # key. This will take you to the free chat singles trial.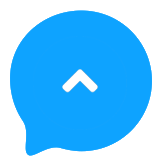 Red Hot Date Line is another long-established chatline that uses a greeting system through which users record a greeting and browse through other greetings from sexy singles. This chatline doesn't pay people to talk to users so it's another great option for guys looking to talk to real people.
Red Hot Date Line caters to people who are looking for a more exciting, fantasy-based experience. If you are someone who is looking for a place to unleash your most erotic fantasies, this is a chat line that is a good match for you.
Red Hot Date Line offers several payment packages. Payment options start at $9.99 for 15 minutes and go to $99.99 for 180 minutes. This chatline offers a first-time purchase offer of 60 minutes for $19.99. This chatline also offers free service to women.
Similar to other chatlines, they provide a trial for free phone chat line numbers specific to your area. Visit their website to find the chatline for your city.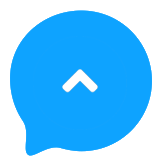 Grapevine Personals is another good option for phone chat lines where single people can record a greeting and browse other greetings. This chatline offers something a little bit different; in addition to the greeting system, users can utilize the personal ads categories in order to narrow down your dating search. Rather than pooling all greetings into the same category, this chatline separates them into useful categories such as divorced or single and ready to mingle, to make it easier to find like-minded people.
Grapevine Personals offers a 30 minute free trial for guys who are first time users. Women can use the chatline for free. After the free trial of 30 minutes, you can purchase 900 minutes for 50% off at $63. After using this deal, the price to start chatting is 150 minutes for $33. The price for this chatline is a pretty good deal, so if you are budget conscious, this chatline could be a good place to try adult phone chat.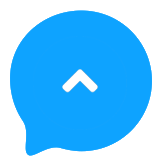 Megamates is a phone chat line that has modernized its service with features like computerized matching and speech recognition to give its subscribers a more updated experience. This chat service is for a variety of people including gay, straight and lesbian chat lines, so nobody is left out.
Megamates offers free singles phone chat if you call their free chat lines and use the code "internet." To start phone chatting for free, call the number specific to your city. This chatline service makes it free to set up a greeting, browse other greetings, and send and receive messages which makes it stand out from other phone chat lines.
You can upgrade to access exclusive features such as computerized matching buy purchasing a package at a flat rate. Rather than buying minutes, with this chatline, you can purchase weekly and monthly subscriptions with unlimited chatting to meet local singles.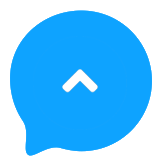 Jet Doll is a matchmaking adult chatline service that leans more towards phone sex and less towards dating. This chat line sets you up with a representative who will match you with a paid operator. This chatline is geared towards guys with specific erotic fantasies and they specialize in setting you up with a match
so you can fulfill these fantasies via phone chat.
We recommend Jet Doll only if you are interested in phone sex rather than a friendly phone chat. With this service, you will be chatting with paid operators who are experts in phone sex and erotic fantasy.
First-time callers can access free sex chat lines for the first 10 minutes of their first call. After that, calls are $2.98 per minute starting after you are connected to your girl. Call 1-800-JET-DOLL to speak to a representative.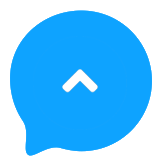 Adam and Eve Hot Chat is a pretty straight forward adult chatline. This chatline is a place where you can talk to other sexy singles in your area, but you can also talk to paid operators who will engage in fantasy style phone sex. As far as special features, this site doesn't really offer anything that makes it stand out from the older, more established greeting based phone chat lines, they do, however, offer the ability to save favorites.
On the plus side, they do offer a free trial which you can reach by calling 1-919-429-4119. Women always chat for free.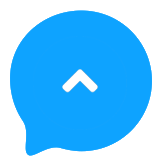 You might have guessed it from the name, but this chatline provides completely free chat line numbers that any adult can use. This chat line has been around since 1986 and is a place to have "just a regular phone call," with all different types of people.
This chatline stands out not only because it is completely free, but because it provides several categories of adult phone chat lines from which to choose from. You can choose from categories such as Latino, African American, gay, straight and drag queens just to name a few. For these reasons, The Free Chat Line is highly recommended as a place to start chatting.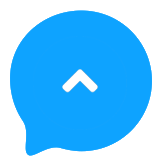 Masturline is a phone sex service that connects real people who both want to get off over the phone. Most phone sex lines use paid operators to talk to users, but Masturline takes a different approach by connecting real people. This chatline is strictly sexual so if you are looking for a casual conversation, this is probably not the right chatline for you.
Masturline is available anywhere in North America and is always free for women. Men can use a five-minute free trial on their first use. After the free trial is up, guys can continue to talk for a 60-minute60 minute trial after which they will be asked to pay a service fee.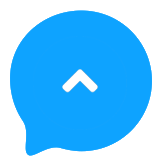 Talk 121 is a chatline with various free phone chat trials and a variety of services to choose from. This chat line offers both live intimate chat and local party chat where you can start chatting with sexy singles in your area. For travelers, you can also use this phone chat line to meet people in other parts of North America.
One thing that makes Talk 121 stand out is that they have a phone chat line that is always free for guys to use. On this specific phone chat line, women pay the membership fee in order to talk to men. This feature is quite unique for a chatline as it's usually women who talk for free.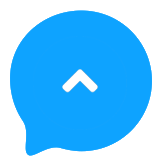 Taboo Chat is a phone chat line that caters specifically to guys and girls looking for adult fantasy chat lines. This chat line has several kinky, fetish and fantasy categories such as bondage, foot fetish and costume role play that callers can choose from.
If you have a very specific fetish or fantasy and are looking for a phone chat line where you can express yourself, Taboo Chat will have a lot to offer you. The people who you connect with on this chat line will most likely share your kink or have a unique one of their own.
Taboo Chat has a free trial where you can try out their chat lines for 30 minutes. This free trial can be accessed by calling 1-509-876-5988. Once the 30 minutes is up, callers pay by the minute.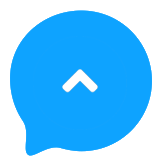 Nightline is a phone chat company that has phone chat lines that provide both casual flirting and dirty phone chat. If you're looking for love or just some sexy phone chat, Nightline has several chat lines to explore. This phone chat line also encourages people not to be shy about late-night calls. If you're primarily looking for a night time chat line, Nightline may be the phone chat line for you.
This phone chat service has upgraded its platform by creating an app for people to download. We recommend this chatline because of the simple convenience of accessing it through a phone app.
Nightline has a 60-minute60 minute free trial where guys can explore the service and see if they like it. Women have free access to chat lines at all times. If you find that during the free 60 minutes, you are having a great time, you simply purchase more minutes to continue your conversation. If you want to try it out, you can download the app to start your free trial for 60 minutes.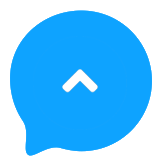 The System is a unique phone chat line that is only for gay men and women. Their slogan, "anything but straight," says it all. This chatline is a space for people who identify as gay, lesbian, bi-sexual, trans, or who are just curious about exploring their sexuality. Everyone who you chat with on this chat line is a member and there are no paid operators.
They offer a free trial for 60 minutes for new members, available through calling the following number: 509-876-5000. After your free trial, they offer a paid membership that is based on flat-rate payments where you have unlimited minutes for the purchased time period.
---
Lavender Line is a chat line that is for lesbian and bisexual callers. There are no paid operators on this site, everyone you talk to is a member.
Only female members allowed
Talk to real women
Safe and convenient
Talk to women with shared interests
---
| | |
| --- | --- |
| Packages | |
| Free trial and flat-rate packages depending on | Location |
---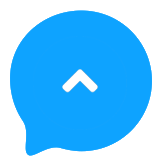 Lavender Line is another niche phone chat line that offers services for lesbian, bi-sexual and bi-curious women. We recommend this chat line for lesbian or bi-curious women who are looking for love, friendship, and other sexy women to connect with.
On this chat line, all members are real women and no one is paid to talk to you. Like other classic phone chat lines, Lavender Line is a greeting- based system. You can also request a one- on- one conversation with another woman through the Live Connector feature.
New users are offered a free trial period. After the trial ends, they offer flat rate packages with unlimited use.
---
This chatline is for male callers only. Call in if you are gay, bisexual or bicurious
Chat with real men
Offers English and Spanish chat lines
Very popular in the gay community
Established for 25 years
---
| | |
| --- | --- |
| Packages | |
| 10 minutes | $4.99 |
| 64 minutes | $10.50 |
| 90 Minutes | 29.99 |
---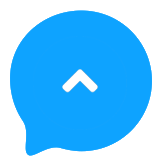 Interactive Male is an exciting chat line that is geared towards gay, bi-sexual and bi-curious men. This chatline is very popular and has been established for 25 years. You can chat with other gay men in your local area or anywhere nationwide.
This company offers several features such as free live connection for members during morning hours. They also offer sexy chat lines in both English and Spanish.
You can try this chatline for free using the free trial which allows you to access the chatlines for 60 minutes. You can access this free trial by visiting the website and finding your local phone number. Paid packages start at 4.99 for 10 minutes and go up to 29.99 for 90 minutes.
---
Vibeline is a chatline made just for black people seeking other black people to chat with. Check it out if you're looking for a love connection in the black community.
Exclusively for African American people
Find black people in your city
Free for women
Unique special features
---
| | |
| --- | --- |
| Packages | |
| 10 minutes | $4.99 |
| 64 minutes | $10.50 |
| 90 minutes | $29.99 |
---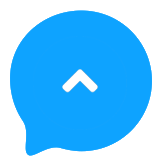 Vibeline is a chatline company that connects black people who are looking for love or just some exciting chat. This chatline gives each customer an easy way to talk to real black men and women over the phone in your local area.
This greeting-based chatline also offers some fun, unique features such as a Hotlist that notifies you when your favorite person is online. This chatline is highly recommended for black people looking for singles in their area.
Vibeline is free for all women who use the services and offers a free trial for men. Once your free trial ends, you can upgrade to the paid membership. Membership starts at 4.99 for 10 minutes and goes up to 29.99 for 90 minutes.
---
Fonochat is a chatline made with the Latino community in mind. This chatline is a great place to meet single Latinas and Latinos.
Great for Spanish speakers
No paid operators
Private messaging and live conversation
Greeting-based system
---
| | |
| --- | --- |
| Packages | |
| 10 minutes | $4.99 |
| 64 minutes | $10.50 |
---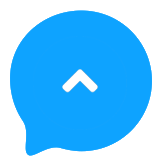 This company provides chatline services for Latinos and Latinas who are looking to connect with other people with a similar cultural background. This a great chatline for Spanish and English speakers who want to chat with Hispanic people in their city.
Women have free access to the chatlines and men can try it out by calling their local number to access the free trial. Once you upgrade to a paid membership, you have far more features available to you. These features include priority messages so that the girl you are interested in gets your message before an unpaid member, as well as a loyalty rewards program.
Fonochat has a similar payment program as other chatlines, starting at 4.99 for 10 minutes and go up to 29.99 for 90 minutes.
---
Affair Hub is for people looking for extramarital relations in the form of phone chat. This is a traditional phone chat line with an unexpected twist.
A discrete way to have an affair
No paid operators
Additional webcams and special features
Send and receive photos
---
| | |
| --- | --- |
| Packages | |
| Trial | For New User |
| Minute based | subscription |
---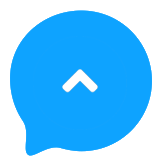 Affair Hub is a super unique chat line service that helps connect married people who are seeking an extramarital affair over the phone. This service offers a classic chatline in addition to several other features such as webcams and seduction training. You can also send photos for trusted members to view at your own discretion.
They offer a free trial for their chatline that you can access by calling 1-800-898-2428. After your free trial ends you can purchase minutes to continue your conversations.
---
Talk Cafe is a traditional chat line company that gives straight callers a place to make connections. Use this chatline to find singles in your city.
Find local people looking for romance
Women talk free
Sample greetings to help users
Available 24/7
---
| | |
| --- | --- |
| Packages | |
| Free trial | For Man |
| Pay per minute | After trial |
---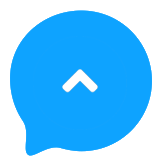 This is another chatline for straight single people looking for love, friendship or something naughtier to chat and connect. It offers all of the basic features of most chat sites but doesn't have anything to make it stand out from the crowd. If you're just looking to try out phone chat for the first time, this company is a safe bet—–but nothing special.
One aspect of this company that stands out is the blog on their website. You can check out this blog to learn some helpful relationship tips or get dating advice. This chatline, in combination with their blog, is geared towards people looking for a more serious relationship.
There is free membership for all women on this chatline and men can try a free trial by calling 1-800-912-8222.
---
Quest Chat is a trusted chat line that's been around for decades. Talk to singles in your area via the live chat line or through the phone app.
Safe, trusted company
Available on as an app
Greeting-based system
Interactive features
---
| | |
| --- | --- |
| Packages | |
| Free Trial | For new users |
| 20 minutes | $9.99 |
| 160 minutes | 24.50 |
| 420 minutes | $49.50 |
---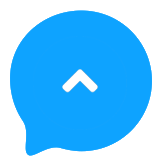 Quest Chat has been around for three decades and has long been a staple in the phone chat dating world. This means you will have no problem finding someone to chat with using this service. You can't go wrong with this chatline if you're looking to connect with someone in your area.
They offer a free trial that you can try out by visiting the website and finding the number specific to your local area. The paid packages start at $9.99 for 20 minutes, $24.50 for 160 minutes and go up to $49.50 for 420 minutes.
---
Tango Personals is great if you want to make a serious romantic connection. This chat line is used as an alternative dating service.
Good for finding personal connections
Available in 1000 North American cities
Find people with shared interests
Uses modern technology
---
| | |
| --- | --- |
| Packages | |
| 10 minutes | $4.99 |
| 60 minutes | $9.99 |
| 120 minutes | $29.99 |
---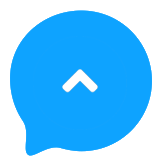 Tango Personals is a chatline that aims to connect people who are looking for meaningful relationships. If you are interested in finding someone to start a serious relationship with, this chatline will help you find like-minded individuals who are ready for love. On the other hand, if you're looking for a chatline that is primarily for phone sex, this company is not the best match for you.
You can try the free trial by dialing your local call number that can be found on their website. Find out their current payment packages by visiting the website and entering your phone number.
---
Lavalife is for people who are looking for something more meaningful than a fling. They match your interests with other callers.
Streamlined webpage
Find romantic connections
Excellent free trial
Easy signup process
---
| | |
| --- | --- |
| Packages | |
| 60 minutes | 29.00 |
| 270 minutes | $49.50 |
| 440 minutes | $74.50 |
---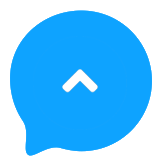 Lava Life is a phone chat company that is primarily focused on matching people who are looking for a relationship or meaningful interactions. This phone chat line connects you to people who share common interests so that you have greater success when looking for an intimate conversation.
Lava life also has an app that you can use to find matches in your area. They offer a free 7 day trial of this app so you might as well try it out along with the free phone chat line.
Lava Life gives new callers a free trial for 30 minutes that you can find by calling your local Lava Life number. Paid packages are $29.00 for 60 minutes, $49.50 for 270 minutes, and $74.50 for 440 minutes.
Now that you have a good idea for what chatlines can offer you, you can feel confident getting out there and trying a few out. As you can see, every single chatline on this list offers a free trial to new callers. Why not try out several of them and choose your favorite one? Whether you are looking for a serious relationship or kinky conversations, there are several options to satisfy your needs.