How to Become a Phone Sex Operator (Ultimate Guide)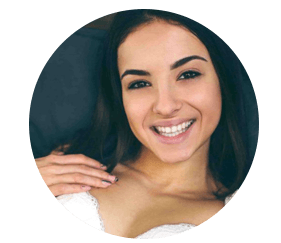 Disclosure: When you sign up through links on our site, we may receive a referral commission from partners. For more, see our advertiser disclosure. 
What is a phone sex operator?
A phone sex operator is a person who gets paid to have dirty conversations with customers over the phone.  Many phone sex operators work with a company who helps provide customers and safe payment options. Working with a company also provides phone sex operators with more safety and security than working independently.
People who are drawn to becoming a phone sex operator often have a knack for acting, storytelling, or having great conversations. If you don't possess these qualities, don't worry, we've provided you with some advice on how to improve these skills so that you can become a better phone sex operator and make more money.
Working as a phone sex operator presents many unique challenges and benefits. If you're someone who would like a supplemental income, loves to talk dirty and has the drive to learn the ins and outs of this unique occupation, this may be the right avenue for you. With this comprehensive guide, you'll learn what's required, how much money you can make, the skills you need, reputable companies and much more. If you're ready to embark on your PSO journey, read ahead to learn exactly how to get started as a phone sex operator.
Related Posts:
What are the requirements?
Age: The most important requirement for working as a phone sex operator is that you are at least 18 years of age. This is a legal requirement and an absolute must. Any reputable company will verify that you are of legal age by requiring a photo of a government-issued ID. They may have additional requirements to ensure that you're at least 18 years old.
Name: The next thing you'll want to consider is your PSO name. Most companies will require that you use an alternative name so that your identity remains private. Feel free to get creative here. If you have an affinity for a certain name that you find beautiful, sexy or alluring, now is the time to use it. Using an alternative name also makes it easier to get into character when you're on the phone with a caller.
Access to a phone: Last but not least, to be a sex talk professional you must have a working phone and a reliable phone number to use for work. Ideally, you'll use a mobile phone so that you can work from whatever location you choose. If you're working with a phone sex company, they'll make sure to keep your real number hidden.
Benefits of working as a phone sex operator
No camera required: One of the biggest benefits of working as a phone sex operator is the fact that you don't need a camera. This also works in your favor if you're camera shy or get anxiety from performing in front of people. This also adds another layer of security to keep your identity private.
Lots of companies to work with: There are quite a few established companies out there that you can apply to, to work as a phone sex operator. Having options is great so you don't have to settle for a company you're not 100 percent sure about. Make sure to do your research and find a company that's reputable and that fits your needs.
Keep your identity private: The nature of this particular job means that you won't be filming yourself doing anything explicit. You may have pictures of yourself on your profile, but this is harder to link to you than video footage. You can also choose not to show your entire face in your profile pictures. Masking your voice isn't hard to do either if you're concerned with keeping your identity a secret.
How much money can I make?
Individual Phone Calls: PSOs typically make money by charging callers by the minute. Many companies have their PSOs set their rates and take a percentage. Phone chat companies usually give PSOs anywhere between 40%-70% of their sales revenue. Phone sex professionals can charge anywhere from $2.00-$50.00 per minute. That means if you charge $10.00 per minute and have a 5-minute conversation, you would make about $25.00 if you kept 50% of your revenue. Higher rates earn more per minute, but lower rates may get more volume. The general rule is, the more time the customer spends on the phone, the more money you make.
Subscriptions: Several websites allow people to post adult services, including phone sex, for a subscription price. With the subscription, users will get access to your phone number and make appointments for calls during the subscription period. A lot of PSOs will also send pictures and sexts to their subscribers as a part of the package. If you choose this route, be aware that not all of the subscription companies provide encrypted phone numbers, so make sure to use a burner phone. Subscriptions prices are totally up to you and can range anywhere from $15.00-$250.00 per month. This service is less about time spent, so you don't have the pressure of keeping the customer on the line.
Pro Tip: Some PSOs have found a way to charge exceptionally high rates by playing into the financial domination kink. People with a findom kink get off to women who demand to be paid money and who degrade their customers or "money pigs." If you already have a findom following or are interested in profiting with this kink, it's something to look into.
How do I get started?
Choose a company: There is a substantial selection of phone sex sites that you can choose from, so it may be a little intimidating at first. A great way to narrow down your search is by finding a company that represents you well. Think about the qualities that make you stand out. Perhaps you can speak Spanish, or maybe you appeal to a specific kink. If so, some companies cater to specific markets that may be a good fit for you.
You'll also want to make sure that you're working for a reputable company. Do some online research on the company to make sure that they treat their employees well. Another thing to look into is the revenue percentage each company gives to its PSOs. Try to find one that provides a fair percentage so that you're not wasting your time.
Choose a fake name: Getting started as a phone sex operator means choosing a fake name to go with your phone sex operator persona. A lot of people have a name or two that they admire, so why not take this opportunity to use that name as a persona to help you get into the dirty talk. Choosing a fake name helps you keep your real identity safe as well.
Get verified: Before you start working with any of the phone sex sites out there, you'll have to verify your identity. To do this you need to provide a picture of your ID at the very least. Some sites may require you to upload a picture of you with your ID for additional proof. Verification periods vary for individual sites but are usually between 24-48 hours.
Complete your profile: Once you are verified and approved to work with one or more phone sex sites, you can fill out your profile. This process differs on each site, but typically, you'll need to upload a profile picture, your services, and rates. Some companies let you provide a short description of what your calls include which helps the customer decide. You can list a specific kink or phone sex fetish as special services to appeal to a wider audience.
Top 5 Phone Sex Companies:
 iWantPhone: This is one of the best options for adult chat sites. iWantPhone is an offshoot of the very popular, iWantClips. On this site, you'll create a profile with a picture along with a blurb about who you are and what you offer. This website is super easy to navigate. They offer 70% commission rates to PSOs.
TalkToMe: This is one of the popular sites that phone sex operators use to list their services. Your customers will find you by viewing your profile where you can post a few pictures along with your rates. This is a great place to start selling sex talk services. As a phone sex operator, you'll get 40% of your sales on this site.
NiteFlirt: This is another option if you're looking for classic, adult voice chat sites. Like the sites listed above, this website has you create a profile that lets callers learn more about you and find out what you charge to talk dirty to them.
ManyVids: ManyVids is different from the other websites on this list because it does not cater exclusively to adult calls. On this website, models create a profile and choose what services and content they want to provide, along with their prices. If you are primarily interested in offering dirty talk as a phone sex operator, you can set up a subscription service for voice services using this website. ManyVids will not protect your phone numbers so make sure to get a burner phone.
Arousr: Arousr is a streamlined website where you can offer sexting, nudes, videos and phone sex. You'll earn $0.50 per minute talking as a phone sex operator on Arousr.
What skills do I need?
Dirty talk: So dirty talking one may seem pretty obvious but you will have to be comfortable providing dirty talk for your callers. People call adult phone operators primarily to get off to a hot girl saying sexy things. This is skill is an absolute must, so start practicing now.
Knowledge of kink/fantasy: A lot of your callers will have adult fantasies that they want to play out with you over the phone. It helps to have a basic understanding of some of the more popular kinks out there. A quick google search will tell you all you need to know to provide the best fetish phone sex.
Storytelling ability: With fetishes come some kind of role-play. If you can create a fantasy in real-time with your caller, you're already ahead of the game. You can research adult role-play to learn more about creating a sexy story to play into the horny callers' fetish.
Conversational skills: If you want to keep the caller on the line and make more money, you need to have some basic conversational skills at the very least. Learn how to get your caller to open up, and forget that he's there just to get off. The more time he spends on the phone, the bigger your check is.
Acting skills: Many phone sex sites are looking for people who have a background in drama or acting. That's because it helps to have acting skills to embody your phone sex operator persona. In addition to this, your callers will all require different things to get off, so if you can adopt a different character to suit the caller's needs, you're setting yourself up for success.
How to keep customers on the line and coming back for more
Keep it real: Most callers know that you're not in love with them and they don't want you to pretend that you are. Rather, they want to believe that you are excited to talk to them. Making them believe that the conversation is mutually enjoyable will appeal to horny callers the most.
Calm them down before heating them up: Although your goal is to provide a dirty conversation for your caller, you don't want them to get excited too quickly, otherwise, the phone call will end before you know it. You may find that your customer is already on the verge of finishing almost as soon as you pick up the phone. To avoid this, try answering the phone in a professional voice and asking them what experience they are looking to have. This will force them to calm down and answer a few questions before the services start. This way the experience is more tailored to their needs and the conversation lasts longer.
Create a repertoire of characters: Creating a collection of characters makes it easy to transition into a particular fantasy. Get comfortable with at least three different personas that you can easily perform as you talk to the customer.
How do I promote myself?
Phone sex companies: Phone sex companies generate a lot of traffic on their own, so this is a great way to get customers. You can also direct any existing fans to the phone sex site where you list your services and content. Some companies give achievement awards to popular phone sex operators which is another great way to increase your visibility through phone sex sites.
Social media: While most social media sites ban adult services, you can still build a fanbase and direct them to the platform where you offer services. This is one of the most effective ways to generate traffic and gain subscriptions or repeat callers.
Create a blog: If you're a real go-getter, you should consider running a blog. Writing a blog will keep you relevant in the online space so that your blog and name appear in google searches. Use your blog to promote any content that you offer and tell fans where they can purchase it.
Safety Tips
Identity protection: As with any online job or job in the sex industry, it's really important to keep your identity safe. Never give your customers any personal information such as your address, real phone number, credit card information or anything that can be used to identify or locate you.
Encrypted calls: Most live chat sites will hide your real phone number from callers to protect your personal information. If you decide not to work with one of these companies, make sure you use a separate phone for all work-related calls to protect your privacy.
Common safety practices: Never meet up with your callers in person or tell them where you live or work. Make your safety your number one priority at all times.
If you're uncomfortable: It's inevitable that at one point or another, you're going to get a caller who makes you uncomfortable. If a caller is ever requesting something dangerous, you should end the call immediately. Several topics are banned on many adult talk sites such as incest and racism, so don't hesitate to hang up if you get a request that is off-limits.
Additional ways to make money
Sell nudes: If you're working as a phone sex operator and are building a customer base, you can capitalize on your existing customers and sell nudes. A lot of websites allow you to list multiple services and prices. If this interests you, it's a fast and easy way to make some extra income.
Sell panties: Once you start working as a phone sex operator, you'll start hearing about all kinds of kinks. One popular kink is dirty panties. There are several websites out there where you can sell your used panties to paying customers.
Sexting: Sexting is fairly similar to phone sex and is even less intimidating since you don't have to use your voice. All you have to do is send sexy messages and chat with horny guys with your mobile device. Like phone sex sites, your number will be hidden.
Conclusion
You now have all of the tools you need to get started as a phone sex operator. Start by researching the sites out there and find one that offers a good percentage of your sales. You should also consider selling subscription services on one of the many online platforms available. If you love to talk, you might as well start getting paid for it with dirty phone calls. Remember to always make your safety your number one priority. Make sure to be patient and give yourself time to build a clientele base and you'll be on your way to making money as a phone sex operator.